Narrowing down your next focus
Thinking about what's next can be a little overwhelming at times. That's why at Let's Talk Talent, we like to split things into smaller, more manageable things. Goals are no different. Determining if you want to focus on your career, your family, moving up or moving sideways isn't easy to do, so here is a quick guide to get you going.
Start with identifying your various career possibilities:
Your obvious possibilities (For example, moving up to the next level)
Your ambitious possibilities (Such as becoming the head of your department)
Your pivot possibilities (Including moving career, industry or sector)
Your dream possibilities (Such as setting up your own business)
Then pick one of those possibilities and work out an action plan detailing how you will work towards it over the next year. But whilst this will give you focus, it's important not to narrow your gaze on one single destination. Make sure you keep yourself open to new options that may come your way and if needed, review your plan accordingly. You can also work on two possibilities in parallel, as long as it doesn't make you feel like you have too much on your plate.
This exercise should help you identify what is important to you in your career. Is it work? Is it the option to spend more time with family? Because of course, work cannot be considered in isolation. Personal and professional ambitions will often overlap or support each other.
If you feel like you need inspiration to get started, have a look at the Career Decision Wheel below to help you fill in the blanks (you can use this, or create your own categories.
Or we'd be happy to help coach you, if you wanted a more structured approach, we offer coaching on demand sessions to help individuals explore their future career pathways.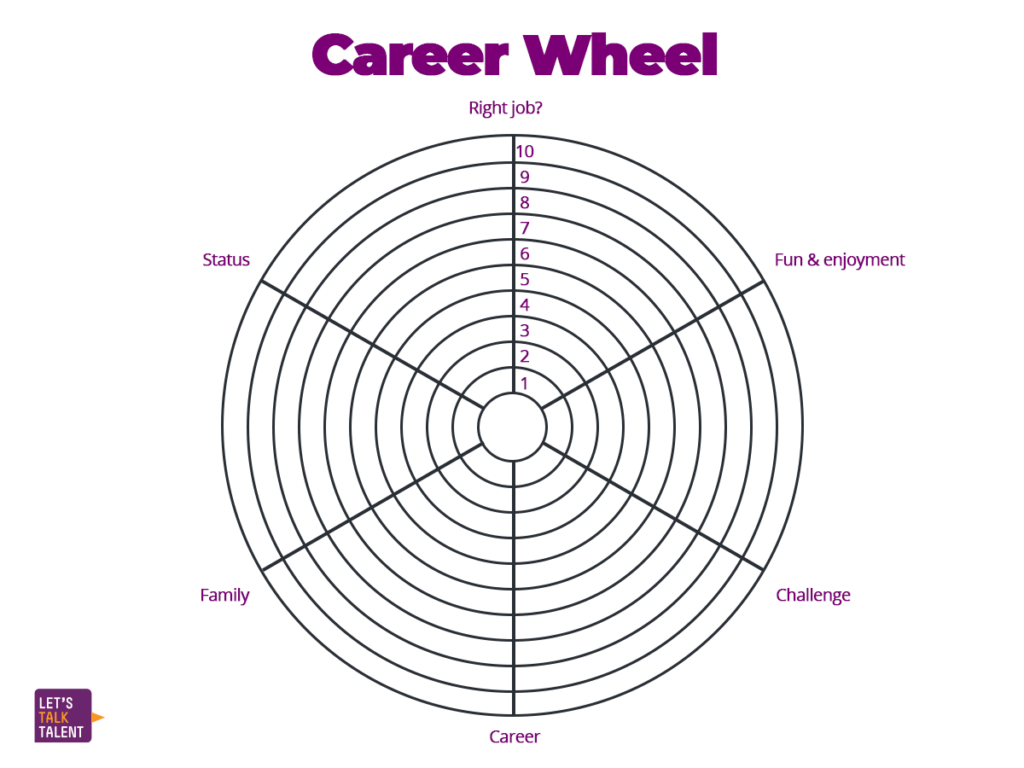 Career Coaching Cards: Explained
This is a new series of blog posts, that explain our Career Coaching cards in more depth.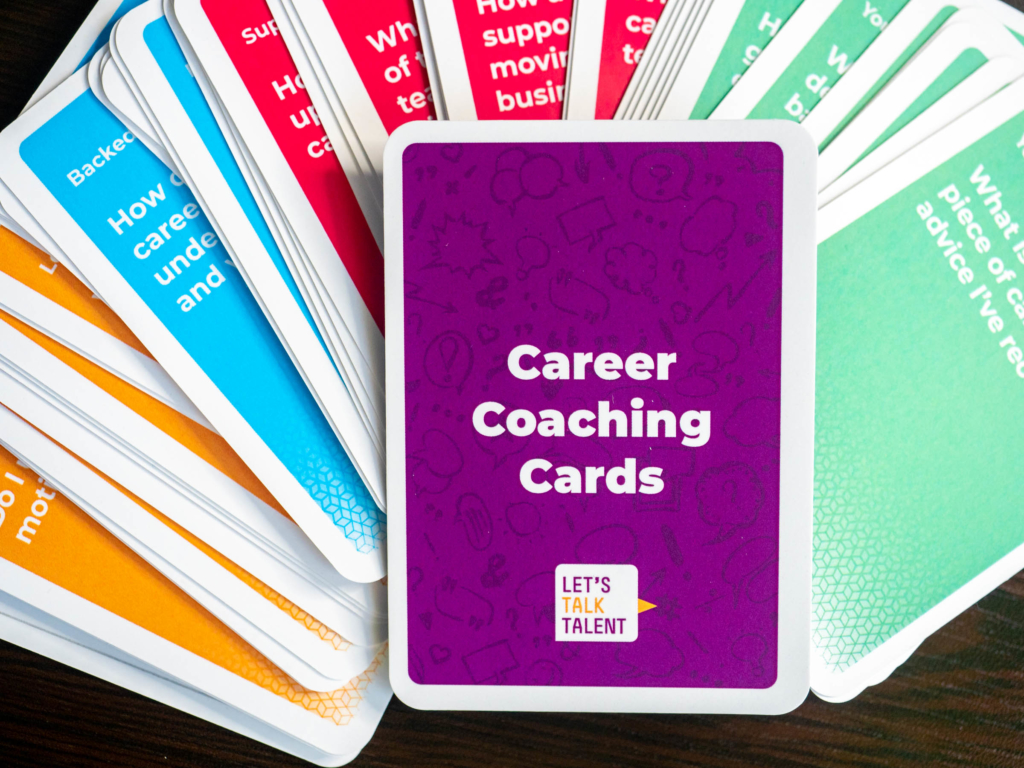 Our deck of cards contain 52 questions that help guide better career conversations and connect more with the individuals you're having these conversations with.
Each week we are releasing a question from our deck with a little more information about why we think this question is a good question and what you are looking to get out of it when you ask it.
Book Coach on Demand now
Fill out the enquiry form on our Coach on Demand page and a member of our team will be in touch within 24 hours.