There's been a huge rise of employee engagement 'bullshit'. We've all heard the stories about the snacks, the ping pong tables, the unlimited holidays and the importance of employee experience.
---
We are running:
A free webinar now completed (register to watch on demand)
A Complimentary Free – 3 Week WhatsApp Course (Sign Up Details below) starting on May 18th
---
Despite this, there has been a steady decline in 'key employee engagement factors such as getting enough quality communication, being supported with the right technology in the last few years.
As 2017 Gallup research shows that 85% of employees worldwide actually hate their jobs.
How can this be with so much emphasis put on making sure employees are having a good experience?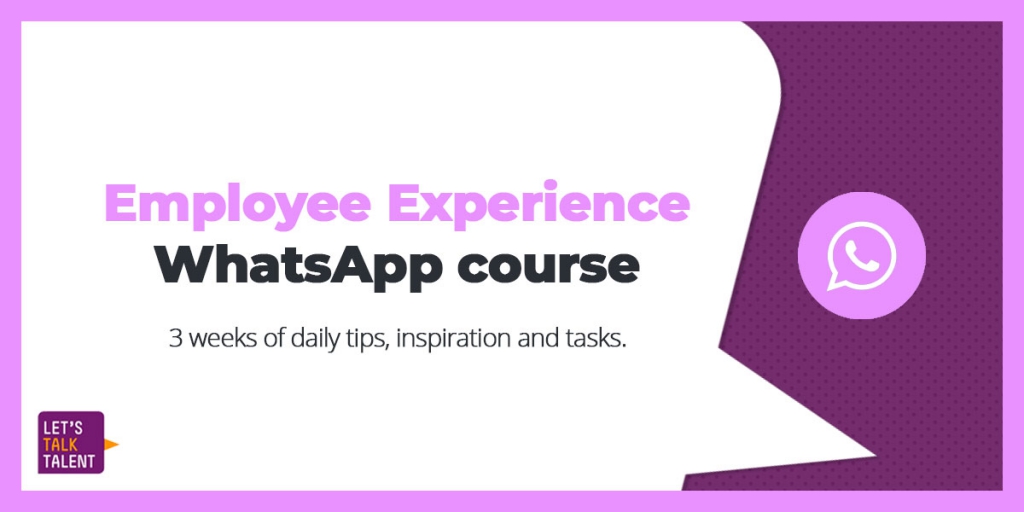 This three week course will run from May 18th 2020
Send a message to me (Jo Taylor – Let's Talk Talent) on WhatsApp

> +44 7860 859410
with your name and: 'Please sign me up for your Employee Experience Course'

Make sure you add this number into your contact book, to receive the course updates when we launch.