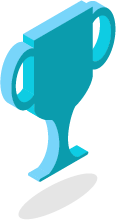 Organisational Development
Organisational Development is critical to the sustainability of all organisations. The term "OD" is shrouded in obscurity and a hint of mystery. But it needn't be this way. Organisational design starts and stops with your business strategy, we work with clients to unlock the right size, right shape and right capability of their people to deliver on that business strategy.
At Let's Talk Talent, we see OD as the way organisations align organisational capabilities to their strategies. We've got a strong track record of helping companies big and small to enhance collective capabilities to meet collective objectives.
Listen to our podcast about what makes great organisational design.
Contact us