Recruiting a Head of Delivery for HR Consultancy Let's Talk Talent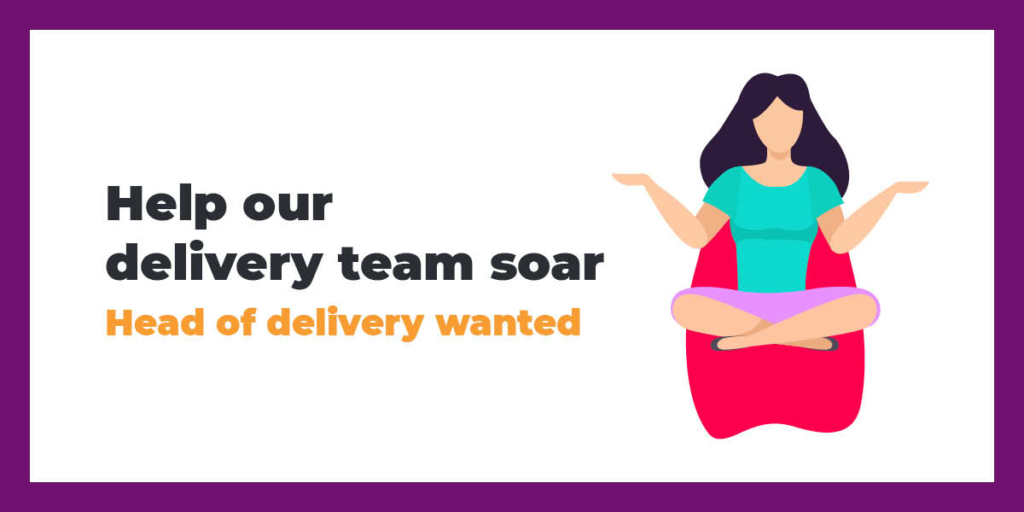 Head of Delivery Role Profile
Let's Talk Talent has enjoyed a period of sustainable growth over the past 2-3 years, with key hires made across the sales, delivery and operations teams.
Our MD, Jo Taylor wants to change her focus to growing the business and is looking for an experienced talent professional to lead the delivery aspects of the business.
Therefore, Let's Talk Talent is looking to hire a Head of Delivery (a newly created role, reporting directly to Jo) to lead the delivery capability across our consultancy and solutions offerings.
The Head of Delivery will manage the 3 directly employed Senior Consultants alongside overseeing the project delivery undertaken by the team of Associates whilst on projects.
About Let's Talk Talent
Let's Talk Talent are a London-based talent and organisational development consultancy working globally to make your organisation irresistible, ensuring your people thrive at every level.
Established in 2015, we work with our clients to challenge you to be brave and bold, whilst also supporting and caring for you, your team and ultimately your business. We support our clients to create a joined-up employee experience that enables them to get, keep and grow great people from first contact to lasting memory.
We work with a diverse mix of clients through retained and project-based relationships across both our consultancy and solution offerings. We pride ourselves in being sector agnostic, thrive on solving complex problems and are incredibly agile and versatile in the creation of tools & solutions we deliver.
Our values exemplify what it feels like to work with us, and we are proud that this marks us out in a crowded HR consultancy marketplace.
Key Responsibilities
Lead on delivery for client projects, managing team performance (both Consultants and Associates), ensuring client objectives are met.
Reviewing the quality of consultant work across the development, design and delivery of client projects.
Work closely with both Sales and Marketing to support business growth whilst also proactively seeking business development opportunities, building new and expanding existing client portfolios.
Work closely with prospective clients to understand their business objectives and to design and deliver the appropriate solution to meet their needs.
Required Experience
Have significant experience in preparing, leading, and delivering Learning, Talent and OD solutions.
Have a proven track record in the management of multiple projects showing strong organisational skills.
Have strong customer management skills with the confidence, gravitas and expertise to advise and challenge clients (typically CPO's and CEO's) on the most appropriate solutions.
Strong experience in managing and motivating senior team members to bring their best selves to projects.
Experienced in networking across the HR community and has a strong network of senior peers.
Used to working within a small fast paced agile environments and teams
Let's Talk Talent might be for you, if:
You thrive in a fast paced environment
You want a wide variety of work
You are technically competent and like adapting to new processes (and software)
You are a self learner, who continually looks to develop yourself
You want to know that the team around you has your back
You work well in a collaborative and creative workplace
You aren't afraid to take risks, and challenge conventional wisdom
You want to make a difference in the world of work
You embrace simplicity and pragmatic solutions over complex and confusing frameworks
You welcome and embrace feedback from others