Communications workshop for managers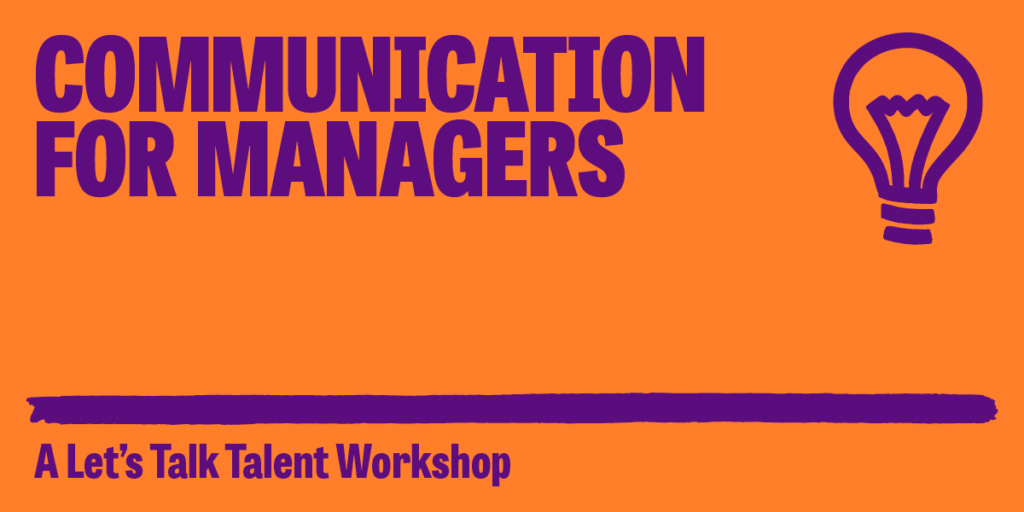 What is the Communications workshop?
The last 12 months have been a year of information overload, but yet we've not always had the clarity and certainty we seek. We've had to adapt to living with ambiguity and new ways of working, and a greater reliance on technology. For some of us, we've had to deliver difficult messages and interpret complex communications into what they mean for us.
By understanding how we can deliver clearer communications, we can strengthen the impact of what we are saying, create better relationships and increase engagement with our teams.
Who is the Communications Workshop for?
People managers looking for practical tools and tips to communicate more effectively to their teams
Anyone who wants to become a better communicator
This session is for you if you are:
Looking for practical ways to increase your communication skills and effectiveness.
What will you learn on the Communications Workshop?
Core skills to communication that you can leverage to enhance your effectiveness
Build an understanding of communication styles and preferences and how you can use this to achieve a greater impact on what you want to say.
Reading the "zoom". How does the virtual and soon to be a hybrid world impact what we say, how we say it and how we build meaningful connections?
What is the format of the Workshop?
60-90 minute virtual session. With interactive exercises.
Resources to follow up. Team coaching is also recommended.
Book communications workshops for your organisation