Free HR Webinars & Courses For Future HR Leaders By Let's Talk Talent
Upcoming Courses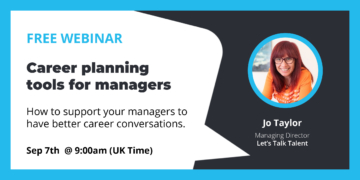 Webinar | September 7, 2022 9:00 am
We know the role of the line manager is critical in supporting employees reach their careers goals. However, many managers either struggle or don't know where to start when it comes to career conversations.
Join our career development expert for this free webinar on helping managers have better career conversations.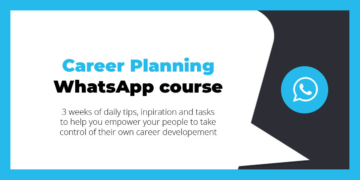 WhatsApp Course | September 12, 2022 10:00 am
Empower your people to take control of their careers. This course offers a range of workshops and tools that should help your people take control of their own careers.
And help support your managers to have better career conversations.
Three weeks of free tips, tricks and tasks sent directly to your pocket.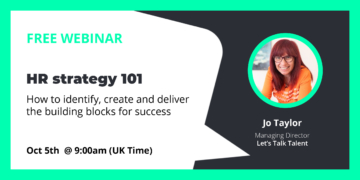 Webinar | October 5, 2022 9:00 am
Join this webinar hosted by Jo Taylor MD of Let's Talk Talent where she will share with you simple tricks to get you started on developing your HR strategy through understanding how to create your building blocks and build them out into an action plan.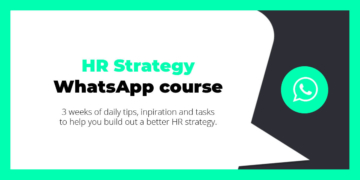 WhatsApp Course | October 10, 2022 10:00 am
Is your HR strategy up to scratch? Are you prepared for your people coming back into the workplace and their shifting priorities?
Following on from our HR Strategy 101 Webinar, we are running a three week WhatsApp course, where you get daily information, tips and tasks. We will be deep diving into HR Strategy, the building blocks that are vital, and the workstreams that you will need to put into place to deliver your strategy successfully.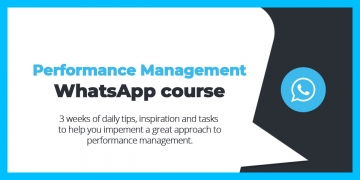 WhatsApp Course | November 7, 2022 10:00 am
As part of our continual push to give back to the industry, on top of our free mentoring programmes, we've developed a three week performance management course where we deliver bitesize bits of training to you through WhatsApp.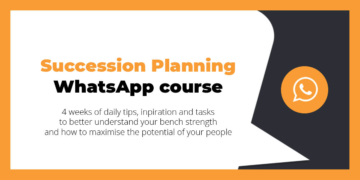 WhatsApp Course | December 5, 2022 10:00 am
We will be deep diving into succession planning, the difference between potential and performance and how to get the best from your people.
This course will walk you through the stages of developing & evolving your succession planning programme.
Previous Courses
Webinar - June 29, 2022 9:30 am - How do you create a "Leader of the Pack"?
WhatsApp Course - June 20, 2022 9:00 am - Leadership & Management WhatsApp Course
Webinar - June 15, 2022 9:30 am - Do organisations still need managers?
Roundtable - May 20, 2022 9:00 am - Leader of the Pack – Learning at Work Week 2022
Webinar - May 19, 2022 4:30 pm - How to Create a Kickass L&D Strategy
Webinar - May 18, 2022 12:30 pm - What can HR do to support Neurodiversity? – Learning at Work Week 2022
Webinar - May 18, 2022 9:00 am - What are the skills required for future HR superheroes? – Learning at Work Week 2022
Webinar - May 17, 2022 9:00 am - Avoiding HR Burnout: Supporting Your Own Mental Wellbeing
Webinar - May 16, 2022 9:00 am - Why mentoring is vital for leaders? – Learning at Work Week 2022 Panel
WhatsApp Course - May 9, 2022 9:00 am - Team Development WhatsApp Course
Webinar - May 4, 2022 9:30 am - Team development: when shit hits the fan webinar
Webinar - March 24, 2022 9:30 am - How to run an incredible Learning at Work Week 2022
Virtual Roundtable - March 15, 2022 9:00 am - Let's Talk Talent Roundtable: Inclusive leadership for the future of work, a guide for HR with Stefano Battaglia, PhD
Webinar - March 2, 2022 9:30 am - Building the business case for succession planning with your leadership team webinar
WhatsApp Course - February 7, 2022 12:00 am - Free Learning & Development WhatsApp Course
Webinar - February 2, 2022 9:30 am - How to Create Kickass Learning & Development
Virtual Roundtable - January 11, 2022 9:00 am - Mind the Gap(s) – getting ahead in Retail Talent