Free HR Webinars & Courses For Future HR Leaders By Let's Talk Talent
Upcoming Courses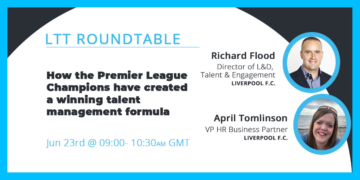 Virtual Roundtable | June 23, 2021 9:00 am
Join us to find out how Richard and April from Liverpool F.C. have approached their talent management strategy to create a compelling employee experience on and off the pitch.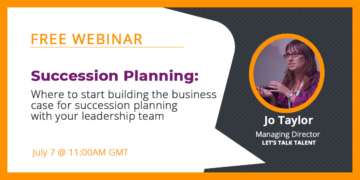 Webinar | July 7, 2021 11:00 am
How to Build the business case for succession planning in your organisation
We believe that Succession Planning is the foundation of a great talent management strategy. You will probably know about the traditional approach to succession planning. Yep... ...the 9 box grid. Well, this course is going to myth bust and give some alternative approaches which are more agile, simple and practical.
By the end of the webinar you should be able to build your own business case for why succession planning is important and have the tools to get started. We'll be sharing some of the tools and tips that we've developed throughout my career; the good, the bad and sometimes ugly!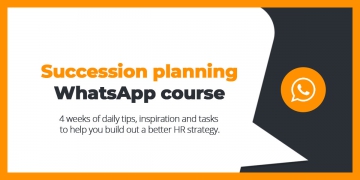 WhatsApp Course | July 12, 2021 9:00 am
We will be deep diving into succession planning, the difference between potential and performance and how to get the best from your people.
This course will walk you through the stages of developing & evolving your succession planning programme.
Previous Courses
Webinar - June 16, 2021 9:00 am - Managing talent in the competitive world of Premier League Football
Webinar - June 9, 2021 11:00 am - Team building for innovation webinar
WhatsApp Course - June 7, 2021 9:00 am - Performance Management WhatsApp Course
Paid Bootcamp - June 3, 2021 9:30 am - Hybrid Working Bootcamp
Webinar - May 26, 2021 11:00 am - Team development: when shit hits the fan
Webinar - May 12, 2021 11:00 am - How to build employee resilience in times of change
WhatsApp Course - May 10, 2021 9:00 am - Team Development WhatsApp Course
Webinar - April 28, 2021 11:00 am - How to keep teams motivated to work together during challenging times
Virtual Roundtable - April 22, 2021 9:30 am - Building a high performance culture in a non for profit organisation – with Andy Macdonald from Jisc
Webinar - April 14, 2021 11:00 am - Managing a virtual team
WhatsApp Course - April 12, 2021 9:00 am - Career Planning WhatsApp Course
Webinar - March 17, 2021 11:00 am - Career Planning tools to help your managers have better career conversations virtually
WhatsApp Course - March 15, 2021 9:00 am - Employee Experience WhatsApp Course
Webinar - March 3, 2021 11:00 am - 5 aspects of Employee Experience that are vital to re-onboarding your teams
Webinar - February 17, 2021 11:00 am - Succession Planning: Where to start in building your business case for succession planning with your leadership team
Webinar - February 3, 2021 11:00 am - How to Equip Managers to have better Performance Management conversations
Webinar - January 27, 2021 11:00 am - Performance Management: How to build employee resilience in times of change
Webinar - January 13, 2021 11:00 am - Performance Management 101
Book Club - January 13, 2021 12:00 am - The Infinite Game by Simon Sinek
WhatsApp Course - January 11, 2021 9:00 am - HR Strategy WhatsApp Course