Free HR Webinars & Courses For Future HR Leaders By Let's Talk Talent
Upcoming Courses
Virtual Roundtable | October 5, 2021 9:00 am
Join us to find out how John Athanasiou, People Director from Harper Collins UK & Ireland has approached his award nominated L&D strategy to create better access to learning opportunities for all his people across four locations.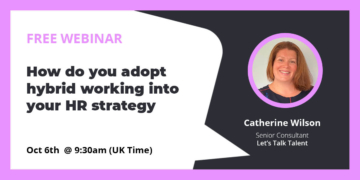 Webinar | October 6, 2021 9:30 am
In this webinar we will look at what an HR Strategy should cover and how to identify priority focus areas. We will share some examples to demonstrate how you can adapt your plan with a Hybrid focus.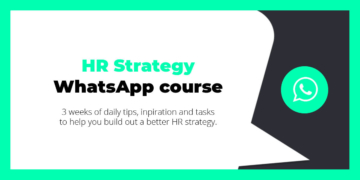 WhatsApp Course | October 11, 2021 9:00 am
Is your HR strategy up to scratch? Are you prepared for your people coming back into the workplace and their shifting priorities?
Following on from our HR Strategy 101 Webinar, we are running a three week WhatsApp course, where you get daily information, tips and tasks. We will be deep diving into HR Strategy, the building blocks that are vital, and the workstreams that you will need to put into place to deliver your strategy successfully.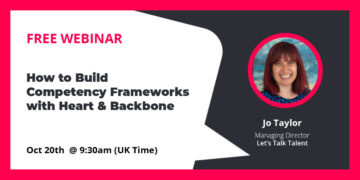 Webinar | October 20, 2021 9:30 am
This webinar will show you how to build competency frameworks which are people focused and that creates join up on what you want people to do and how you want them to do it. Find out how to do this simply through our methodology and what are the key ingredients which ensures that aids how you get great people and keep great people in your business.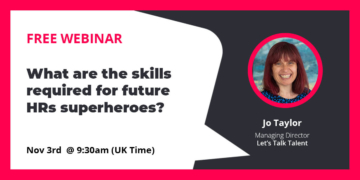 Webinar | November 3, 2021 9:30 am
There is no doubt that HR has been at the forefront on leading the reinvention of working life over the last 18 months, but with that power comes real responsibility. What are the new competencies that successful HR teams will need to acquire and dial up to be high performing business partners.
This webinar will use our STAR model to bring to life not only what they are but give you the confidence to become an HR superhero!
WhatsApp Course | November 8, 2021 9:00 am
Developing your team is an important part of your job, whether you're a new team leader or an experienced manager. And it doesn't apply only to new hires. People need training and support throughout their careers, both as individuals and as teams, to develop their skills and continue to work effectively.
If you work within a large organisation, the Human Resources or Learning and Development department will likely provide development opportunities for your team.
Webinar | November 17, 2021 9:30 am
Are you looking to redesign or refresh your approach to performance management? This is the webinar for you.
Performance management has long been a topic and a source of irritation for HR, managers and employees alike. As it measures a point in time, rather than the wider contribution an employee or team deliver for you business.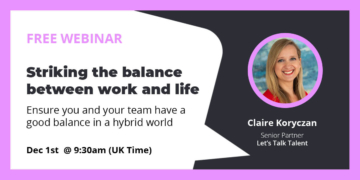 Webinar | December 1, 2021 9:30 am
In this webinar, you'll explore how to manage your energy, your mindset and practical ways to create boundaries that create the optimum balance between work and life.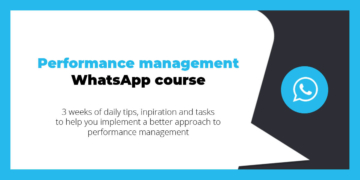 WhatsApp Course | December 6, 2021 9:00 am
As part of our continual push to give back to the industry, on top of our free mentoring programmes, we've developed a three week performance management course where we deliver bitesize bits of training to you through WhatsApp.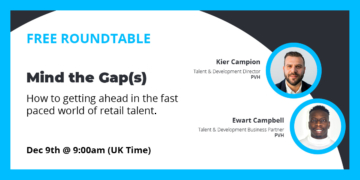 Virtual Roundtable | December 9, 2021 9:00 am
The world of Retail has seen dramatic shifts over the last 18 months with a huge growth to online business, different in person experiences and finding a consumer purpose.
But how does this affect retail's approach to talent?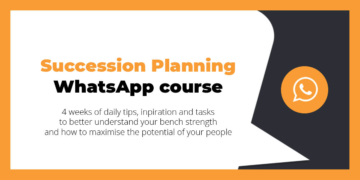 WhatsApp Course | March 7, 2022 9:00 am
We will be deep diving into succession planning, the difference between potential and performance and how to get the best from your people.
This course will walk you through the stages of developing & evolving your succession planning programme.
Previous Courses
Webinar - September 22, 2021 9:30 am - How to make people feel like they belong in hybrid teams webinar
WhatsApp Course - September 13, 2021 9:00 am - Hybrid Working WhatsApp Course
Webinar - September 8, 2021 9:30 am - HR Strategy 101: How to identify, create and deliver the building blocks for success
WhatsApp Course - July 12, 2021 9:00 am - Predictive Succession Planning WhatsApp Course
Webinar - July 7, 2021 11:00 am - Building the business case for succession planning with your leadership team webinar
Webinar - June 16, 2021 9:00 am - Managing talent in the competitive world of Premier League Football
Webinar - June 9, 2021 11:00 am - Team building for innovation webinar
Paid Bootcamp - June 3, 2021 9:30 am - Hybrid Working Bootcamp
Webinar - May 26, 2021 11:00 am - Team development: when shit hits the fan
Webinar - May 12, 2021 11:00 am - How to build employee resilience in times of change
Webinar - April 28, 2021 11:00 am - How to keep teams motivated to work together during challenging times
Virtual Roundtable - April 22, 2021 9:30 am - Building a high performance culture in a non for profit organisation – with Andy Macdonald from Jisc
Webinar - April 14, 2021 11:00 am - Managing a virtual team
WhatsApp Course - April 12, 2021 9:00 am - Career Planning WhatsApp Course
Webinar - March 17, 2021 11:00 am - Career Planning tools to help your managers have better career conversations virtually
WhatsApp Course - March 15, 2021 9:00 am - Employee Experience WhatsApp Course
Webinar - March 3, 2021 11:00 am - 5 aspects of Employee Experience that are vital to re-onboarding your teams