At Let's Talk Talent we've been extending our free WhatsApp courses, webinars and development as part of our Show Your Colours campaign. It's important to us to support and help you throughout this crisis and beyond.
We are frequently updating this list of courses, and adding to our knowledge base to support you. If there are topics you want us to consider please email Jo directly and we will consider adding it into our plan.
We have your back.
Upcoming HR webinars & WhatsApp courses
August 5th – [Webinar] 5 aspects of Employee Experience that are vital to re-onboarding your teams
This webinar expands on some of the thinking in our re-onboarding checklist. What do you need to consider as a HR leader when bringing people back into your business? And what should you consider for those who have been working the entire time?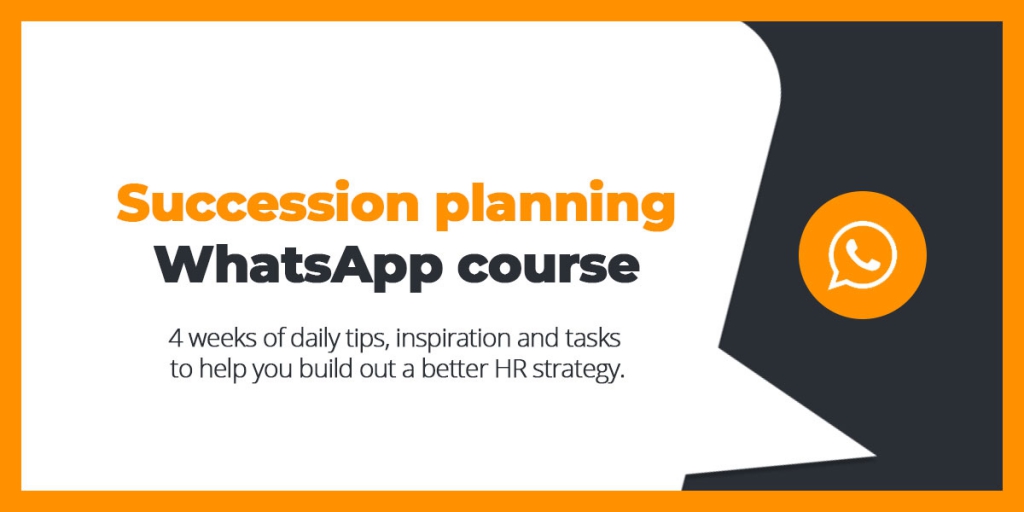 August 17th – [Whatsapp Course] Succession Planning
This WhatsApp course is a deep dive into predictive succession planning. All the definitions. How to get started. How to develop, plan and communicate your succession planning programme. By the end of this course you will be armed with all the tools you need to succeed.
September 9th – [Webinar] Employee Experience Is It Bullshit?
We review some of the rewards and treats that passes for employers passing lip service to providing a better employee experience. Is it complete bullshit? You'll have to join us to find out.
September 15th – [LTT's HR Book Club]
We have an exclusive book club, where we get together and share thoughts on our favourite HR related books. Members get a copy of the book. By invite only.
September 22nd – Is Employee Experience complete Bullsh!@#?!
Customer Experience World #CEW2020
We've been invited to host the Employee Engagement track of CEW2020 which is a virtual event this year. Join us to find out if Employee Experience is complete Bullsh!@£?!
September 28th – [Whatsapp Course] Employee Experience
This WhatsApp course is put together from the speakers at #CEW2020 and deep dives into all elements of employee experience. But focussing in on how to attract great people and to retain great people. Join us for three weeks of tips and inspiration.
September 30th – [Webinar] What's the future of Career Planning, post COVID-19?
With disruption and uncertainty in the road ahead, how do we navigate and plan careers amidst constant change?
During this webinar, we'll explore the future of work and how our career journeys are fundamentally changing – for many its no longer about the end destination, but the journey.
October 14th – [Webinar] HR Strategy 101
In this webinar we have a whistle-stop tour of the fundamentals that comprise a HR strategy. In essence by the end of this webinar you will know where you need to start, when asked to update your HR Strategy.
October 19th – [Whatsapp Course] HR Strategy
This WhatsApp course is 3 weeks where we take a look at HR strategy and try to simplify it for you. What are the building blocks and workstreams that help make your strategy something you and your team can deliver, and that your leadership team can buy into and help support you meet your business objectives.
Previous Webinars and Events
July 22nd – [Webinar] Succession Planning: Where to start in building your business case for succession planning with your leadership team
July 8th – [Webinar] HR Strategy 101: How to identify, create and deliver the building blocks for success webinar
June 23rd – [Virtual Roundtable] Kings College – HR Round Table: Are One Company Careers Dead?
June 10th – [Watch on Demand Webinar] Career Planning tools to help your managers have better career conversations virtually
May 27th – [Watch on Demand Webinar] Change through storytelling
May 18th – Employee Experience [WhatsApp Course]
May 14th – [Watch on Demand Webinar] How To Empower Your People To Take Control Of Their Careers
May 12th – [Webinar] Employee Experience, is it bullshit?
April 27th – Career Planning [WhatsApp Course]
April 15th – [Webinar] How To Empower Your People To Take Control Of Their Own Career
April 6th – Predictive Succession Planning [WhatsApp Course]
Get Additional Coaching Support With Let's Talk Talent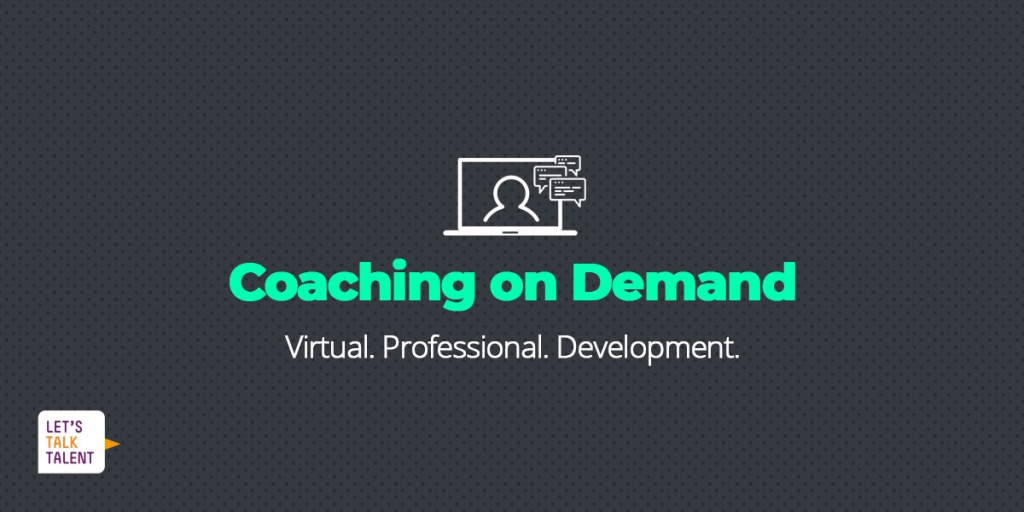 Uncertain times bring unwanted challenges. Our Coach on Demand service supports your employees with easily accessible, flexible and virtual coaching sessions.