HR Strategy Whitepaper
Our HR Strategy Whitepaper has been designed to make it as simple as possible to make an impact on building or adding to your action plan.
There is no cookie-cutter version of a plan that you can just pick up and magically apply to your business to solve every single HR issue. This Whitepaper helps take the sting out of designing a new HR strategy or taking a step back to refresh your current one.
---
Career Planning Whitepaper
This whitepaper is different from the norm, which you would probably expect from us at Let's Talk Talent.
It has been designed to explore what you can do as HR Leaders to drive these important career conversations, while providing you practical workshop tools and tips which you can start to use immediately.
---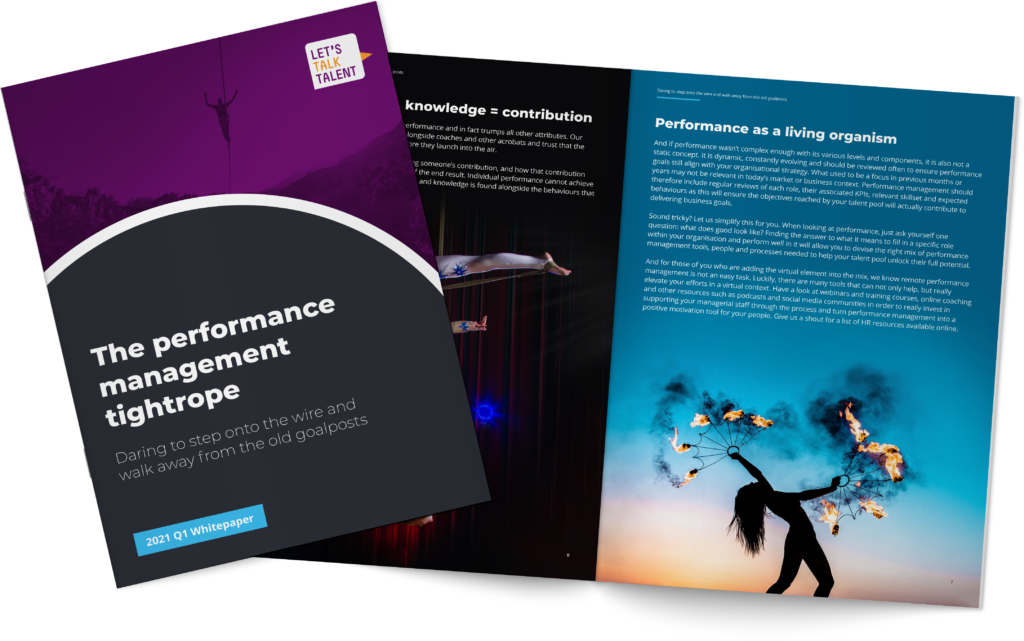 Performance Management Whitepaper
Learn how to navigate the performance management tightrope.
If you were hoping to review and challenge the way things are done. and are up for throwing the HR rule book out the window in order to find a better approach to performance management, we're here to help.
---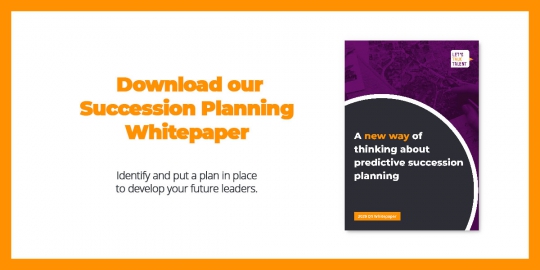 Succession Planning Whitepaper
For your business to realise your ambitions, will depend on you identifying and developing your future leaders. World class companies are obsessed by Predictive Succession Planning. Seeing it not just as a notion or a fad, but as an essential part of their talent strategy, giving it the energy it requires.
---
Re-onboarding Checklist
Here at Let's Talk Talent, we want to make the experience of bringing your people back into the workplace and unfurloughing of your employees the best it possibly can be.
Reassuring your people that their safety and wellbeing is your number one priority. Building trust, motivation and engagement, through a practical and compassionate re-onboarding process.
---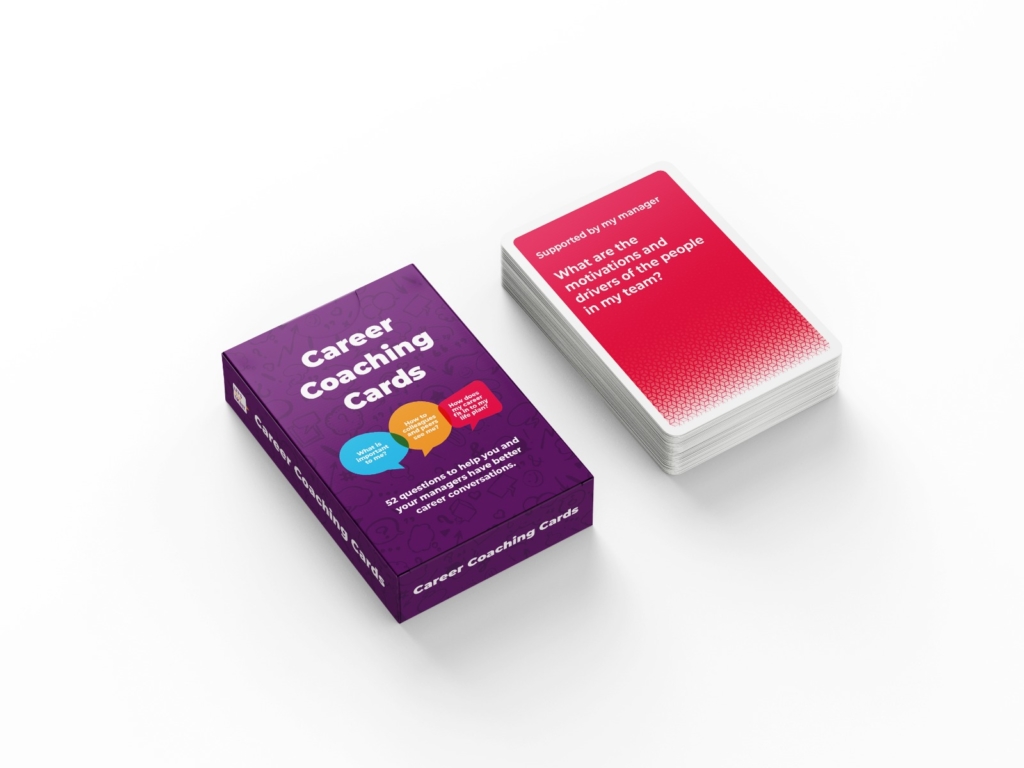 Career Coaching Cards
The team at Let's Talk Talent decided to create this deck of coaching cards. 52 questions to help you and your people have better career conversations. We've delivered hundreds of hours of coaching recently and the number one issue that's come up time and time again… Careers.
WHY NOT TRY ONE OF OUR UPCOMING COURSES