Learning at Work Week 2022 Resources from Let's Talk Talent
Use Learning at Work Week 2022 to showcase your great work (and remember to develop yourself)
At Let's Talk Talent we think that Learning at Work Week is really important as an event that you can highlight and showcase the value you can add to your organisation.
We have built several resources to help you make the most of learning at work week within your organisation, and during the week itself, to help you develop as HRs.
When is Learning at Work Week 2022?
Learning at Work Week 2022 was on May 16th-22nd
Although this year's Learning at Work Week has finished, you can use the same process and checklist below to plan for 2023.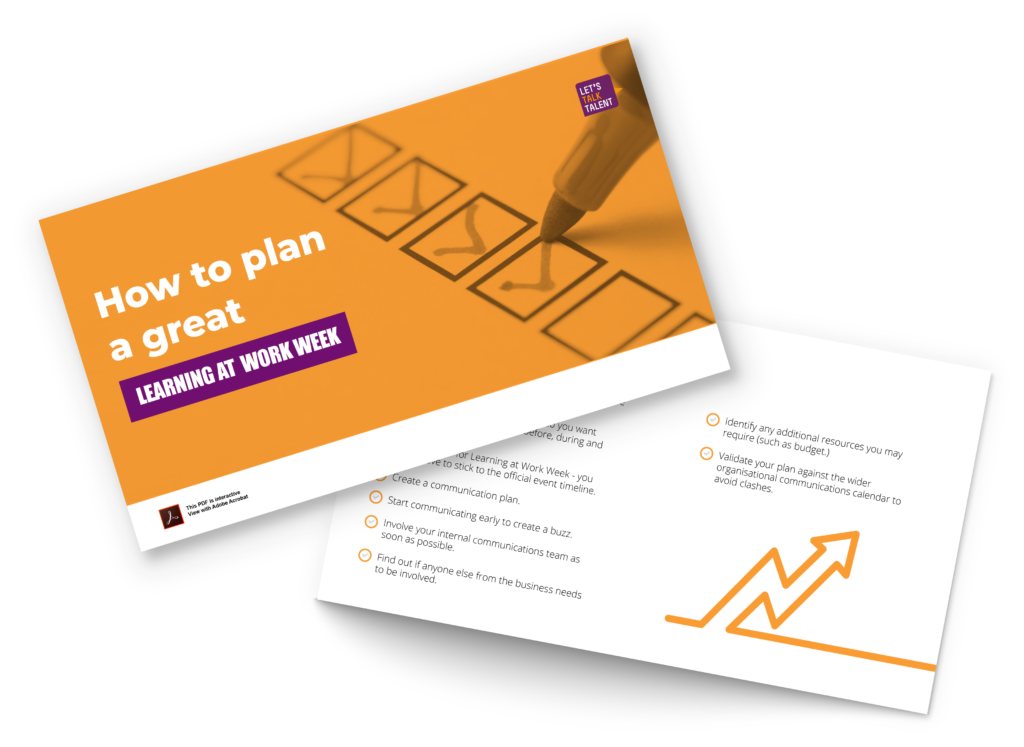 What we offered in Learning at Work week (16th May – 22nd May 2022)
As HRs you often provide learning and development for the whole organisation and forget about yourself. So that's why at Let's Talk Talent we are providing a range of sessions across the week to help you as HRs and as people.
Below we've added the replays of this session which will be up until June 17th 2022.

Why mentoring is vital for leaders?
Robert Hicks, April Tomlinson, Shelley Hayward & Jo Taylor

Mentors are an important part of people understanding themselves, giving advice and guidance and getting feedback and managing your career.

This panel will discuss the important role that mentoring has had in their careers, how they are using their skills in their roles as leaders and how they are creating that culture within their organisations.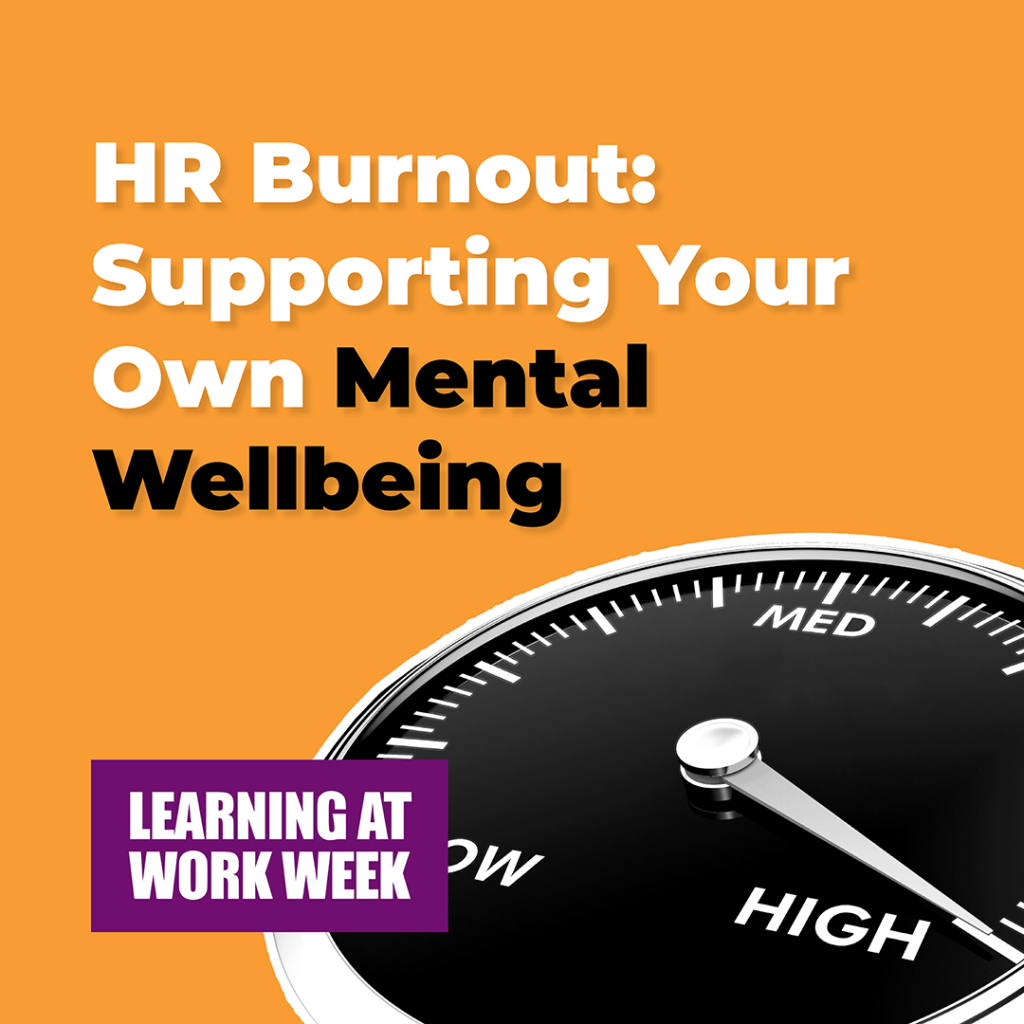 Avoiding HR Burnout: Supporting Your Own Mental Wellbeing
Zoe Parker (standing in for Paul McGregor)
In this session, Paul McGregor will share practical tools you can use to help manage your own mental wellbeing as a HR professional. From managing workload, dealing with overwhelm, imposter syndrome and more, this session will be led with personal experience and will provide a proactive approach to mental wellbeing.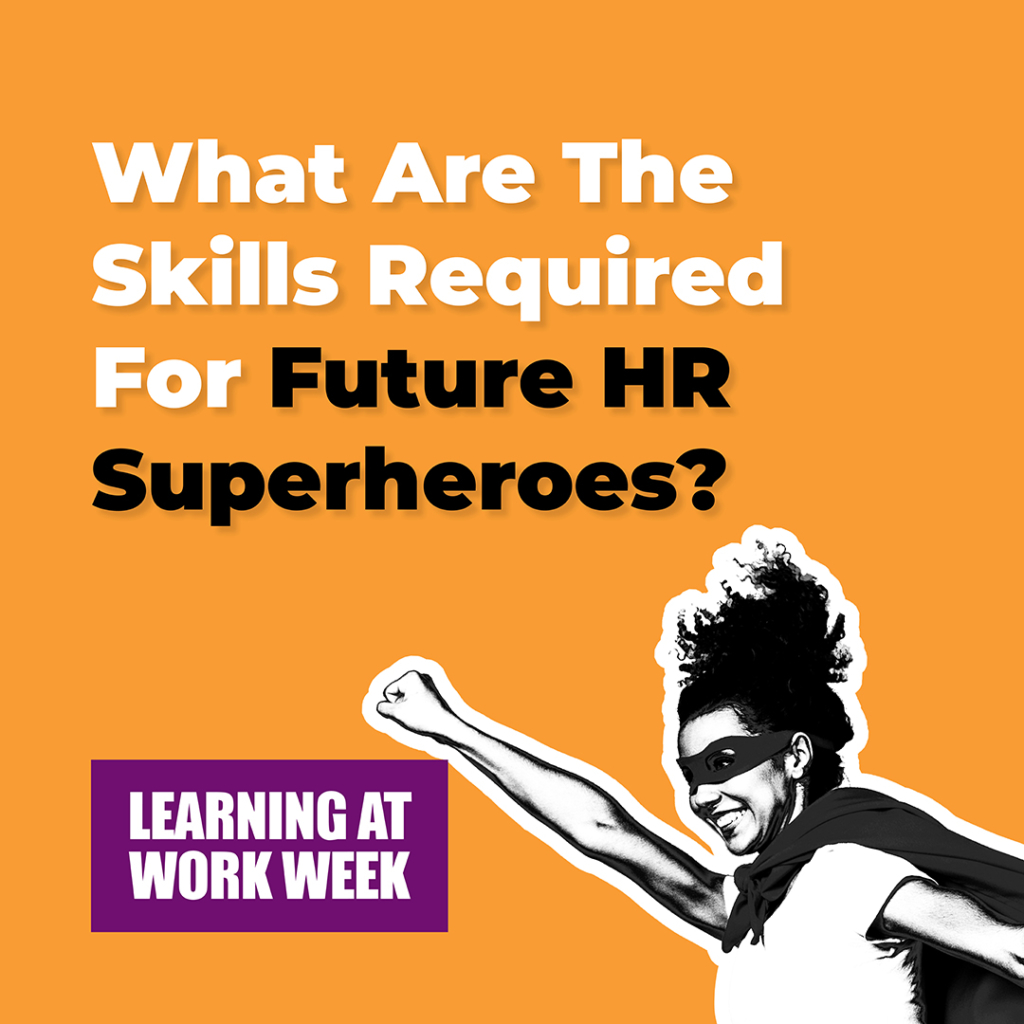 [Webinar] What are the skills required for future HR superheroes?
Jo Taylor
There is no doubt that HR has been at the forefront of leading the reinvention of working life over the last 2 years, but with that power comes real responsibility. What are the new competencies that successful HR teams will need to acquire and dial up to be high performing business partners.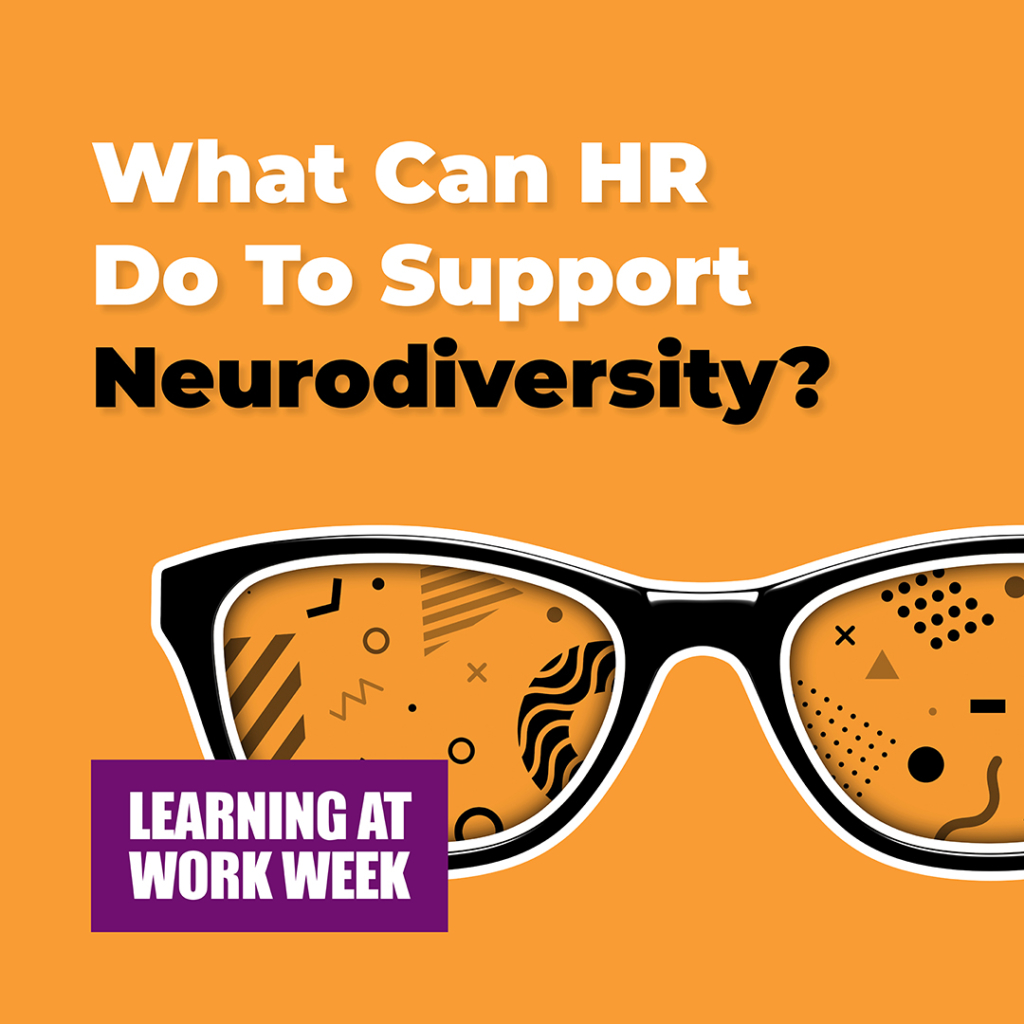 What can HR do to support Neurodiversity?
Mel Francis
In this session, Melanie Francis Chartered FCIPD who brings over 25 years of experience working across HR and as a neurodiversity champion. Together they'll discuss the link between neurodiversity and mental health and effective ways HR can make the workplace a more accessible place for neurodivergent talent.
How to Create a Kickass L&D Strategy
May 19th @ 16:30-17:30
Jo Taylor
Most people use Google as their first port of call to find out new information, and to start learning new things. Therefore how do you as a HR leader compete and provide your people with learning that is valued and enables them to realise their potential.
Join this webinar to learn more about how you can meet the modern learning needs, and create kickass L&D.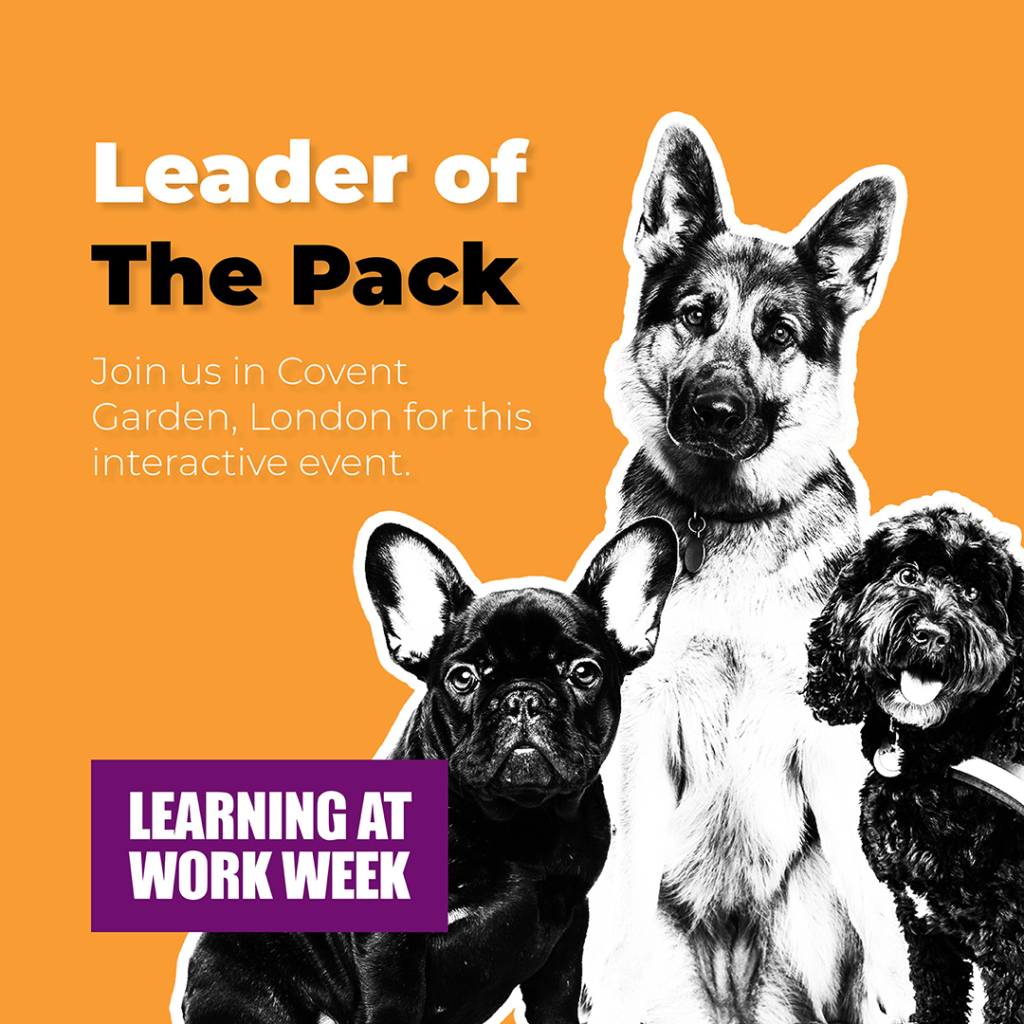 Leader of the Pack
May 20th @ 9:00-11:00
Wallacespace Covent Garden – 53 Parker St, London WC2B 5PT, UK
The 'Pack Leadership Program' aims to support leaders in refining their leadership skills by becoming more human-centric and developing stronger empathy. Leadership is a skillset developed through experience. Observing typical canine behaviours can provide a greater understanding of what is required to be a successful leader boiling the principles of leadership down to the basics.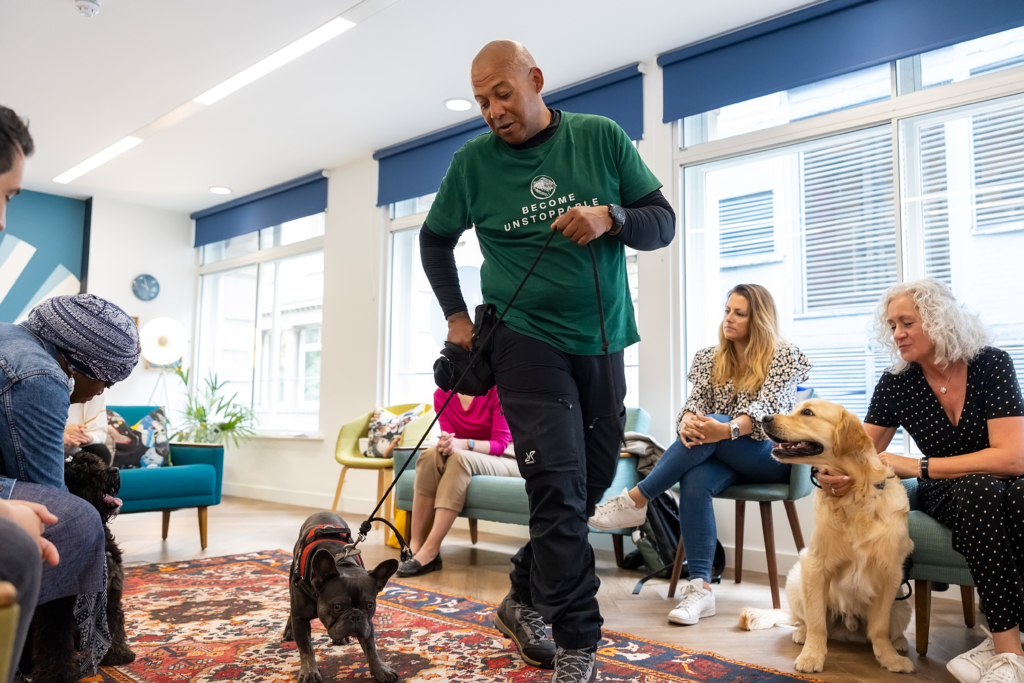 We really hope we'll get to see you at some of the upcoming events for Learning at Work Week 2022. We also run a whole range of other free webinars and courses for HR professionals.
What was the focus of Learning at Work Week this year?
This year's Learning at Work Week theme is Learning Uncovered!
The campaign for working themselves highlight that this Learning at Work Week will focus on deepening our understanding, knowledge and engagement in lifelong learning by exploring:
Why it's important to be lifelong learners and support lifelong learning
How we can initiate and support lifelong learning as individuals and in our work communities
The opportunities and benefits that lifelong learning offers for work and life
There are three Learning Uncovered strands:
Uncover learning potential,
Uncover hidden powers and,
Uncover new dimensions.
To help support that approach we've decided to support the wider HR community realise their potential.
So this year to maximise the impact, we are providing a range of L&D focussed resources to support HRs just like you during Learning at Work Week.
As well running a range of events during Learning at Work Week itself, so that you can spend some time developing yourselves.
Learning at Work Week 2022 Learning Sessions
For Learning at Work Week 2022, Let's Talk Talent are supporting the HR community in a number of ways. Watch out for our upcoming resources ahead of Learning at Work Week.
Learning is an important part of how we reach our potential. But as an HR leader we find it incredibly difficult to find the time to develop ourselves, because we spend all our time developing and supporting others. As part of the LTT values (Kind people are our kind of people) this week is dedicated to supporting our HR superheroes (that's YOU).
We're providing a variety of sessions (for free) throughout the week. Take a look below and sign up to any that pique your interest.
Our Let's Talk Talent's free Learning at Work Week Resources:
External Learning at Work Week 2022 Resources: