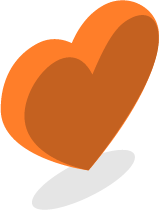 Employer Value Proposition (EVP)
Your Employer Value Proposition (EVP) is the heart, mind and soul of what it's like to work for and be part of your organisation. An authentic and accurate EVP will help you attract and retain more of your ideal candidates while ensuring you get the best out of them.
Let's Talk Talent can help your organisation build and improve your EVP through bespoke consultancy work or our specifically designed EVP Toolkit. To discuss how we can support you contact us here or visit our EVP Toolkit for more information.
Contact us