In a candidate-driven market, how can you ensure your business stands out from the crowd? Are you able to quickly answer the question: "why should people work for me rather than for someone else?" If not, your employee value proposition (EVP) may need a little bit of TLC.
Your EVP is one of the most powerful tools to attract and retain talent. This is why we have dedicated our most recent blog series to finding out more about what an EVP is, why it's important, and how to develop a compelling one.
But even after spending time exploring the theory behind what goes into creating a great employee value proposition, we believe there is nothing like some concrete examples to really drive it home.
That's why we've created a list of companies that have built some of the best EVPs in the market. We hope they inspire you to do the same for your business!
6 examples of great employee value propositions
Best EVP for corporate values: innocent drinks and Strava
When developing your EVP, your corporate values should take centre stage. Why? To ensure the employees you recruit are the right fit for your company, which should reduce the number of employees leaving within the first few months. Advertising your mission will in turn attract people who are aligned to your purpose as an organisation.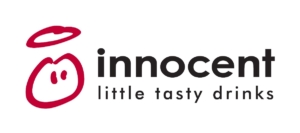 innocent drinks is a great example of a transparent corporate culture. Its values are focused on sustainability, and this level of care for the planet and its people is the thread that ties everything the company does together.
Any potential candidate looking at the innocent website, or any other marketing materials, can clearly and quickly determine if their own set of values are a good match.
Take a look at the innocent careers site.

Strava is also a good example to look at. The organisation has positioned itself as a powerful ally in the fight for equality, diversity and inclusion (ED&I).
Rather than making lengthy statements on its career website, it simply publishes up-to-date stats on the makeup of its team, both in terms of gender and race and ethnicity.
This is a powerful storytelling tool for candidates, letting them know at a glance whether they would be part of an employee talent pool that represents them.
Take a look at the Strava careers site.
Best EVP for clear career offering: Monzo
Your EVP is the contract between your employees and your organisation. It states what staff are required to do, and what they will get in return.
Your reward and benefits package is a key part of that contract. Unfortunately, too many companies keep theirs under wraps. This is a mistake: going through the entire recruitment process to then realise the benefits are not what you expected leads to candidates dropping off throughout the recruitment process, or even worse, during the onboarding stage. Which, of course, generates high recruitment costs.

Online bank Monzo understands this. Its career website couldn't be clearer. All benefits, including compensation, flexible working options, wellbeing initiatives, learning and development opportunities, holiday entitlements, pension schemes and more are listed.
This allows prospects to determine within minutes whether this is a work environment that fits their lifestyle. As a bonus, the FAQ section goes through the recruitment process in detail, so applicants can know what to expect before they even set off on their application journey.
Take a look at the Monzo careers site.
Best EVP for consistent language and tone of voice: Not On The High Street
The language you use to portray your EVP is also important. Your voice reflects your organisation, and it can help employees find out if they see their own personalities reflected in your communications. It is also uniquely yours: your voice is one of the things that makes you stand out from the rest of the market.

Online retailer Not On The High Street has developed a very distinctive tone of voice, and applies it both to its client-facing and employee communications materials. Full of energy, customer-focused and bold, the brand is expressed clearly and consistently through its tone of voice.
This gives customers and prospects an immediate sense of what Not On The High Street is all about as a business, and as a potential employer.
Take a look at the Not On The High Street careers site.
Best EVP for visually appealing brand: Nando's
Doesn't branding fall into marketing? Yes, but it also plays a role in your EVP. Employers do need to market themselves to potential candidates, and branding is a key part of that.
But while branding is focused on attracting new joiners to the business, it also needs to closely align with your internal culture to resonate with your current employees. If your initial brand promises fall short of the reality of working for you, your EVP will not work.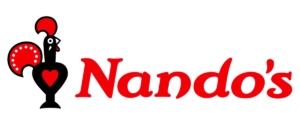 When we think of a great use of visual branding for recruitment, Nando's immediately comes to mind. Its personality comes through every piece of branded material.
The brand's expression is fun, colourful and clearly shows the kind of people that make up its workforce: fun, open, caring individuals with their own unique personalities. And the focus on people couldn't be more obvious.
Expressed through the use of photography, employee stories and values, the company's investment in its talent is at the forefront of its brand. "Something else comes through Nando's branding," says Jo Taylor, MD at Let's Talk Talent. "The organisation doesn't try to unify everyone behind its one single vision. Instead, it recognises the difference every employee brings to the table, which is a refreshing change for anyone thinking of joining."
Take a look at the Nando's careers site.
Most compelling EVP story: Honest Burgers
Telling the story of who you are as a business is part of your EVP. It brings to life what it's like to work with you, what is on offer and why candidates should want to join your business.
Your unique story will be told through everything single place candidates gather information about you, such as your company site, your job postings, your onboarding documents, the reviews left on company review sites and everything else in between.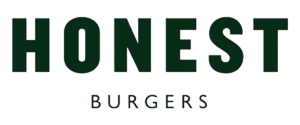 When thinking of compelling stories, Honest Burgers distinguishes itself from the competition. Its website features information on its purpose, its values and the community it built, and the storytelling is masterful. Its careers site also showcases videos that bring all of this to life.
All a marketing gimmick? Not at all. Honest Burgers is, of course, honest. It goes through the challenges faced, the times the company stumbled, and what the owners did to right things. And in the spirit of honesty, Honest Burgers proudly features its Glassdoor scores on its recruitment page, so employees past and current can shape that story as well.
Take a look at the Honest Burgers careers site.
Developing a market-leading EVP
We get it, it's hard to be great at everything. Having a great brand, a good story, a leading rewards and benefits package, a consistent tone of voice, and clear values all at once could seem like a challenge.
How can anyone create a great EVP? If we had one piece of advice, it would be that your EVP is never the final product. It will be refined over time, so aim for progress, not perfection.
And keep looking around for inspiring EVPs and best practice examples, especially from your competitors. This will help you determine if your offering is on par with the rest of the industry. And if it is not? Be honest about it and endeavour to fix the issue. Transparency is key.
As Jo likes to say: "Your EVP should capture your uniqueness, warts and all!"
---
If you would like some help to design or refine your EVP, don't hesitate to book a call with us. Alternatively, you can purchase our complete EVP toolkit.