Building My Network Workshop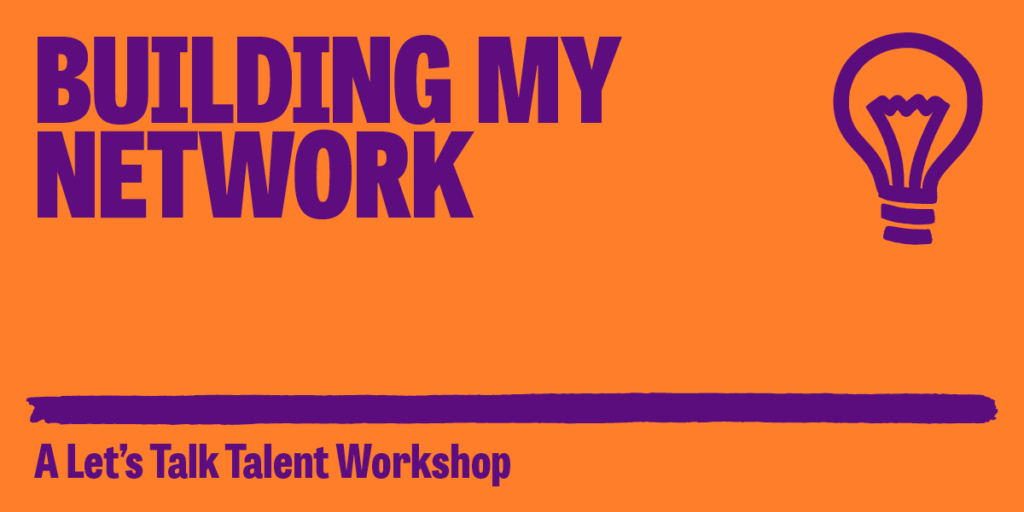 What is the Building My Network workshop?
Networks are becoming increasingly important to career success and growth. You may be aware that you should be thinking about and developing your network but are not sure where to begin. This workshop will take you through the benefits of building your network and give you some great tips and tricks around how to get started.
Who is the workshop for?
Individuals who want to develop their network
This session is for you if you are:
An individual who wants to explore the concept of networking, what it is, what it can do for you and how to get started.
What will you learn from the workshop?
Explore why networks matter
Consider your personal brand and who you want to be known as
Reflect on your strengths and think about how these can support you in your career
Gain some tips and tricks around networking
Map out your networks and come away with a plan of how to develop them further
What is the format of the Building my Network workshop?
90-minute virtual or face to face session. With interactive exercises. Plus resources to follow up.
Book Building My Network workshop now