Creating a network you can trust to propel your career forward
You'd think that if you made it as the MD of your own business, you pretty much know what you're doing. But even after five years at the head of her business Jo, MD at Let's Talk Talent, is the first to praise how important it is to have mentors you can get honest feedback from and chat with when you need advice. "I've always had a couple of mentors throughout my career, and I've received some top tips from them." Ask yourself, who do you go to when you need to noodle things through? A friend? Partner? Family member? An old boss? A current one? And is it that important to chat things through? In short, yes.
A mentor can make you see things in a different way, help you recalibrate or even discover a blind spot you didn't know you had. It's important to find someone you really trust and who makes you feel comfortable. A good mentor will listen to what you are saying and determine with you what you need versus what you want, as well as the right pace for you to get there. For example, saying you want to grow your business seems like a clear enough objective. But do you need to go at it all guns blazing and attack business development without rest, or could your business afford to grow at a slower pace? Could you reach your objective in a few years so you can take a step back and enjoy yourself a bit more or experiment with something new here and there? A mentor who knows you and your career ambitions will be able to work with you to find a solution that fits your life, ambitions and drivers.
But it's not just about showing up to have someone magically tell you what to do. You've got some work to do in getting to truly know yourself, how you work and how you learn best. For example, how do you like to resolve problems? Do you think to talk or do you talk to think? Finding out how you work will help you find out more about your needs, which will in turn ensure you find the kind of mentor that works for you.
So have a think about the kind of person you need to propel your career forward. And if you'd like some inspiration, we offer a mentoring programme where we match people up with someone outside of their organisation for guidance and advice. Just hit us up to find out more.
Career Coaching Cards: Explained
This is a new series of blog posts, that explain our Career Coaching cards in more depth.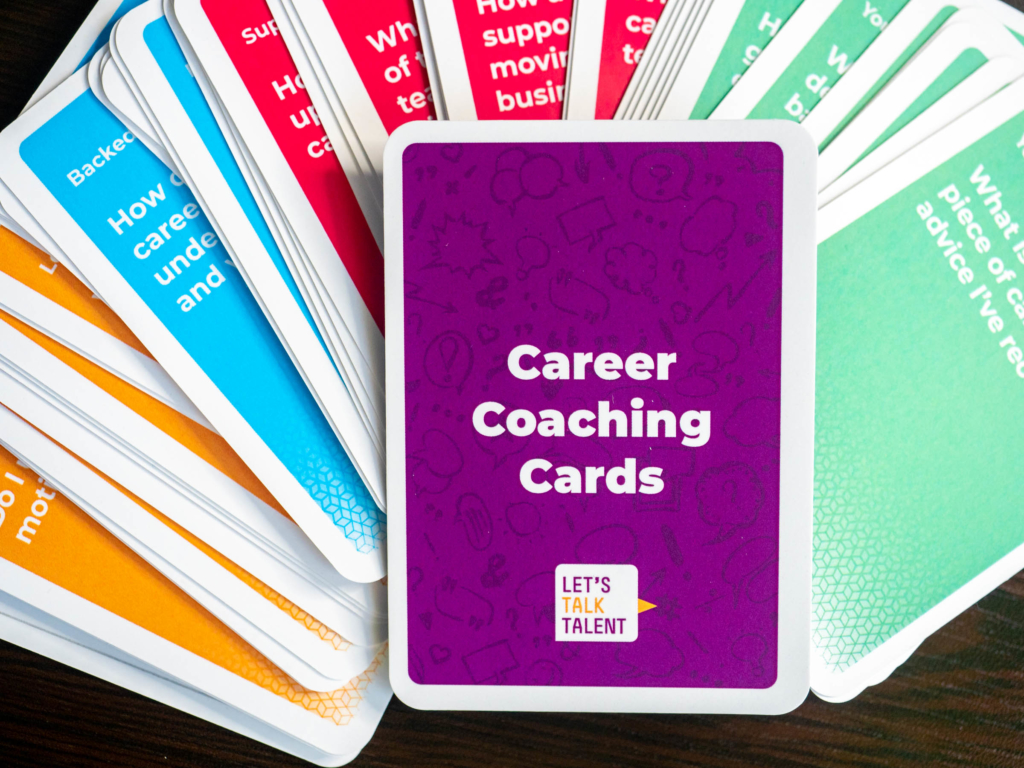 Our deck of cards contain 52 questions that help guide better career conversations and connect more with the individuals you're having these conversations with.
Each week we are releasing a question from our deck with a little more information about why we think this question is a good question and what you are looking to get out of it when you ask it.
Book Coach on Demand now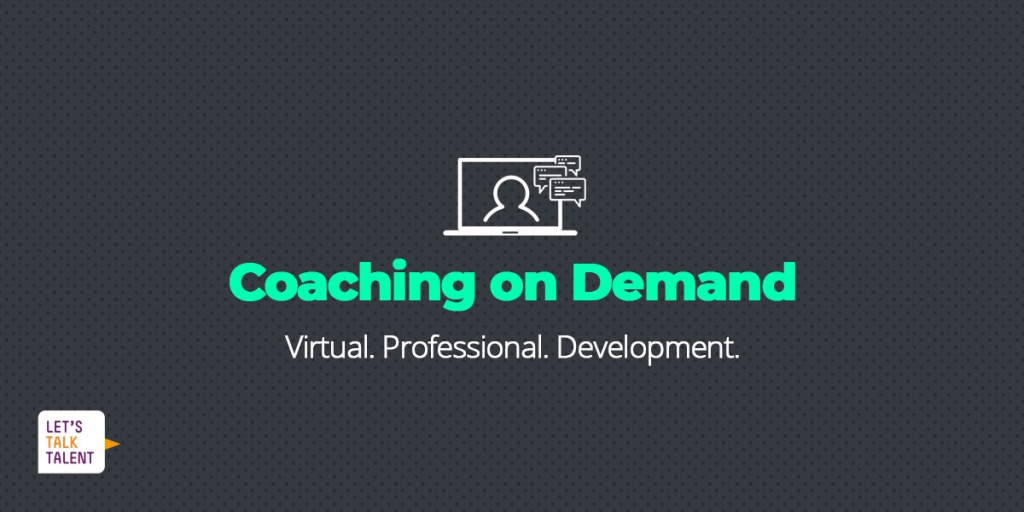 Our Coach on Demand service supports your employees with easily accessible, flexible and virtual coaching sessions, providing employees with a safe space to explore their current developmental challenges.
Your colleagues are just a few clicks away from access to an experienced professional coach from the comfort of their home at a time that suits them.
Fill out the enquiry form on our Coach on Demand page and a member of our team will be in touch within 24 hours.