Let's Talk Talent's career coaching card deck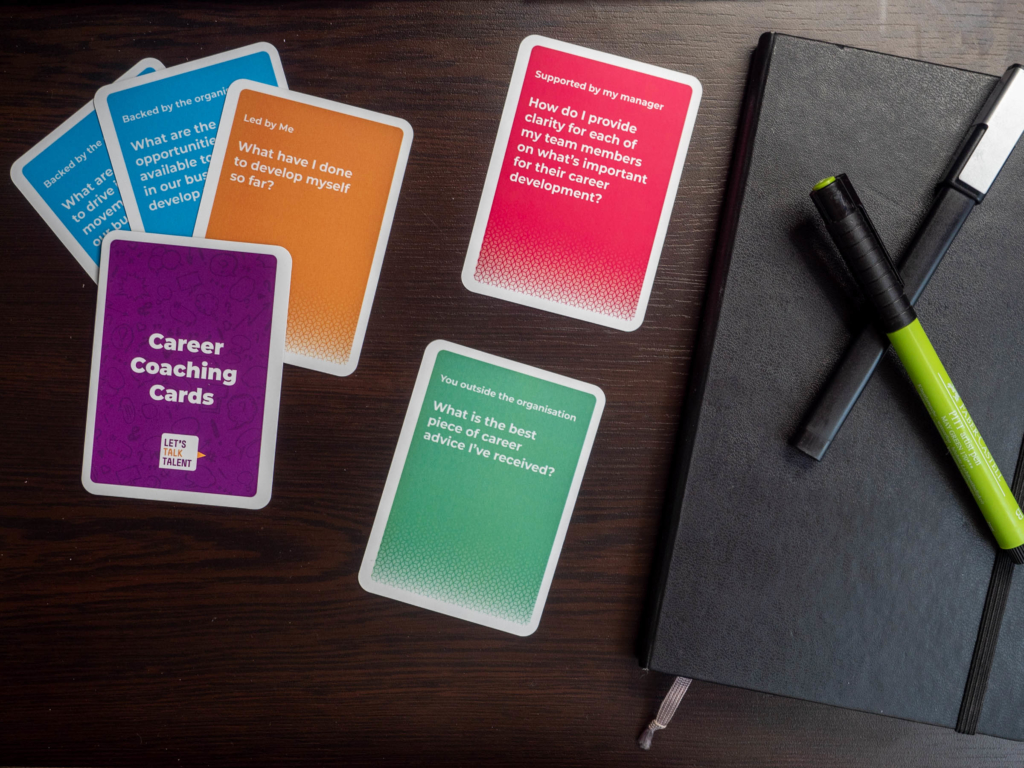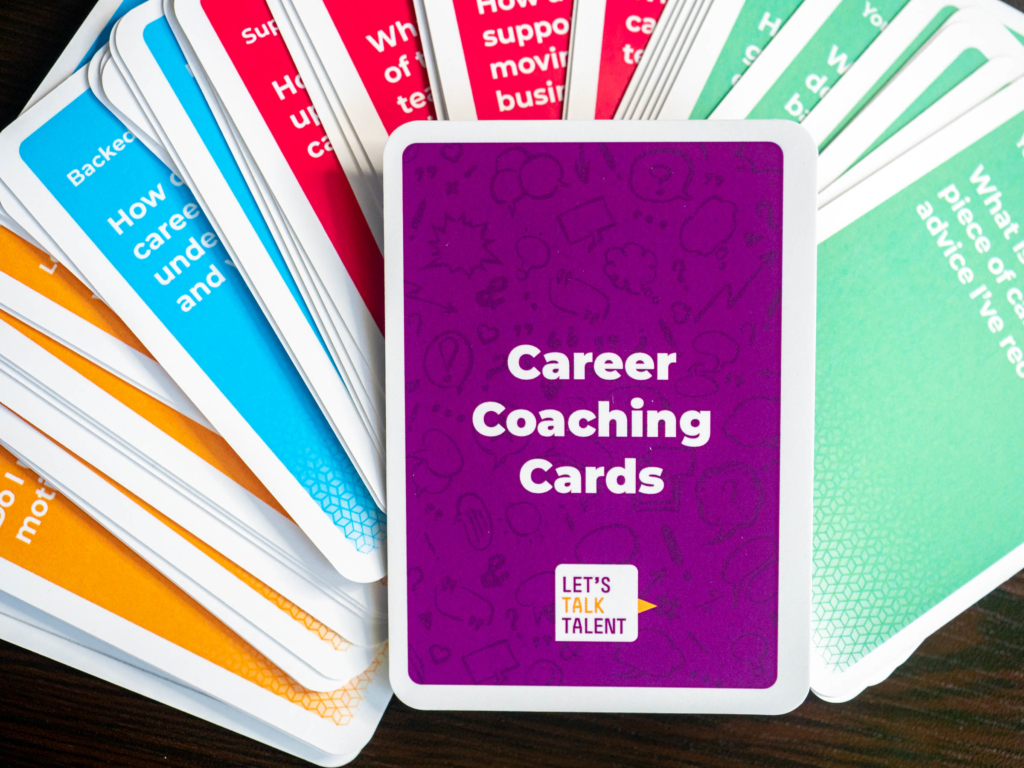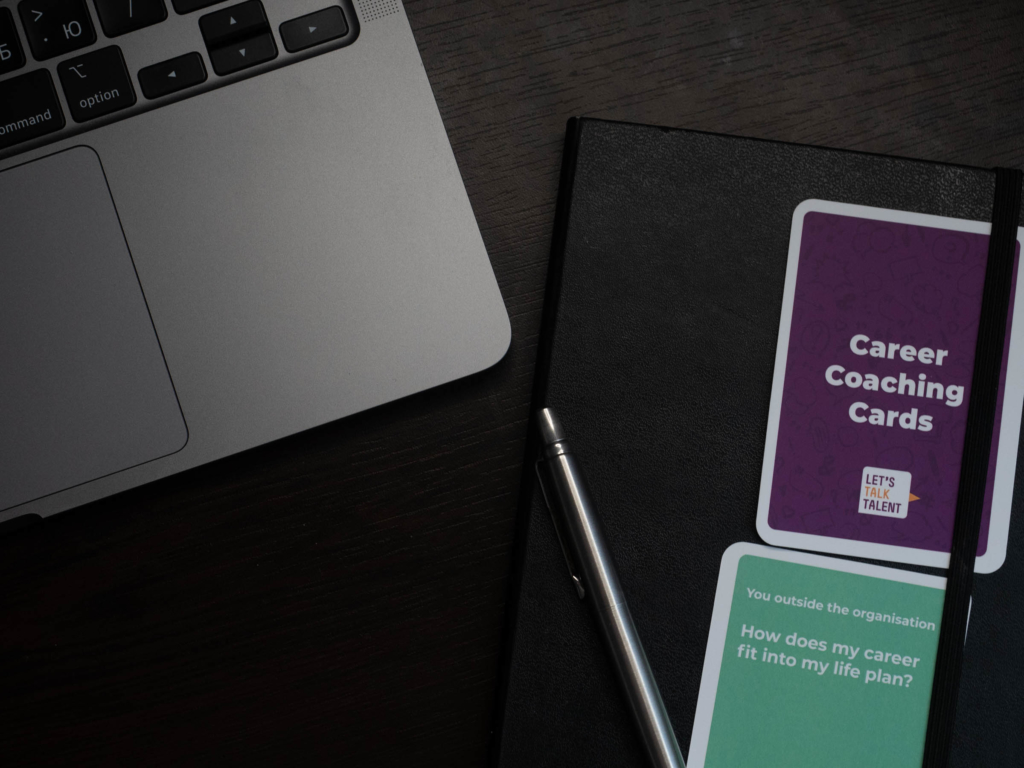 About our Career Coaching Cards
We designed this deck of career coaching cards as 52 questions that can be used to enable you and your managers have better career conversations.
We have split the deck of cards into four distinct suits:
Led by me
Supported by manager
Backed by organisation
You outside of organisation
We recommend you split the decks into these suits, think about who you will be having your conversation with and take 3-4 cards randomly from the relevant suit into a conversation.
Use the cards as prompts and inspiration, but don't forget to really listen during these career conversations, and ask follow up questions to their responses rather than just relying on the cards one after another.
How to buy our Career Coaching Cards
We offer our career coaching cards as part of some of our virtual workshops, coaching on demand and management sprints.
You can also buy sets of our coaching cards for yourself and your organisation.
100 sets = £18 per deck of cards
50 sets = £20 per deck of cards
10 sets = £22 per deck of cards
1 set = £25 per deck of cards
Prices are exclusive of VAT.
If you're interested in buying a set, please fill in the form below and a member of our team will respond to you within 2 working days.
We are offering free delivery within UK Mainland. Get in touch with us for international shipping.
We've also created a series of blog posts that we are releasing one a week, that start to explain what you are looking to get out of asking each of these questions.
To buy career coaching cards, please fill in this form
Career Coaching Cards Blog Series: Cards Explained
---