Motivating teams during challenging times workshop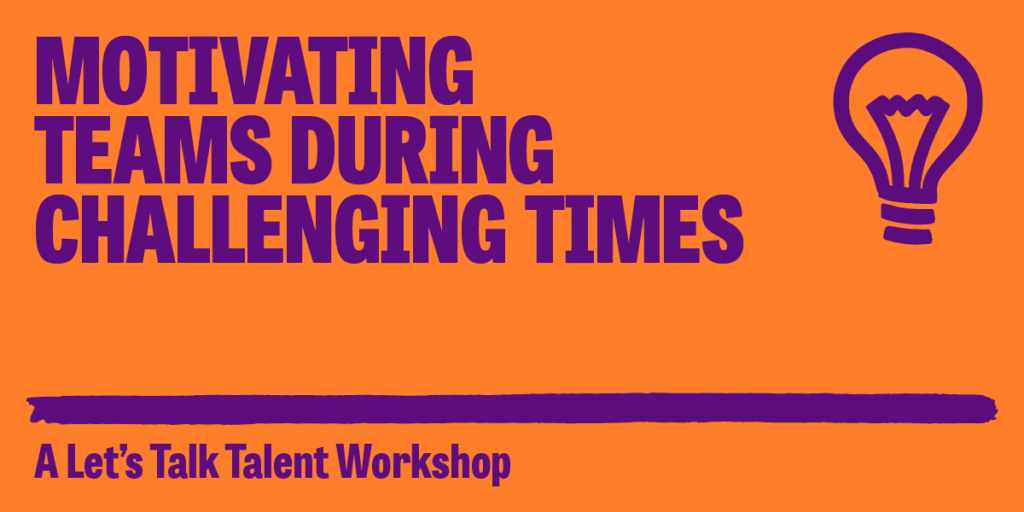 What is the motivating teams during challenging times workshop?
A 60-minute workshop exploring how to motivate teams during challenging times. Looking at the principles of motivation, and developing team motivation as a leadership skill. Supported by practical tools and techniques to apply immediately.
Who is the motivating teams workshop for?
HR teams trying to roll out a more consistent approach to team development across their organisation
HR managers
People managers
What will you learn on the motivating teams workshop?
Understand the different levels of motivation.
Learn the 6 principles of motivation.
Explore what the common demotivating factors are and how to avoid them.
How developing team motivation is a leadership skill.
Practical tips to increase team motivation.
By the end of this workshop you will be able to:
Identify what motivates your team, individually, and how to create the optimum environment for this.
What is the format of the Workshop?
60-90 minute virtual session. With interactive exercises. Resources to follow up. Team coaching is also recommended.
Book team motivation workshops for your organisation