Communication 101 for Managers Workshop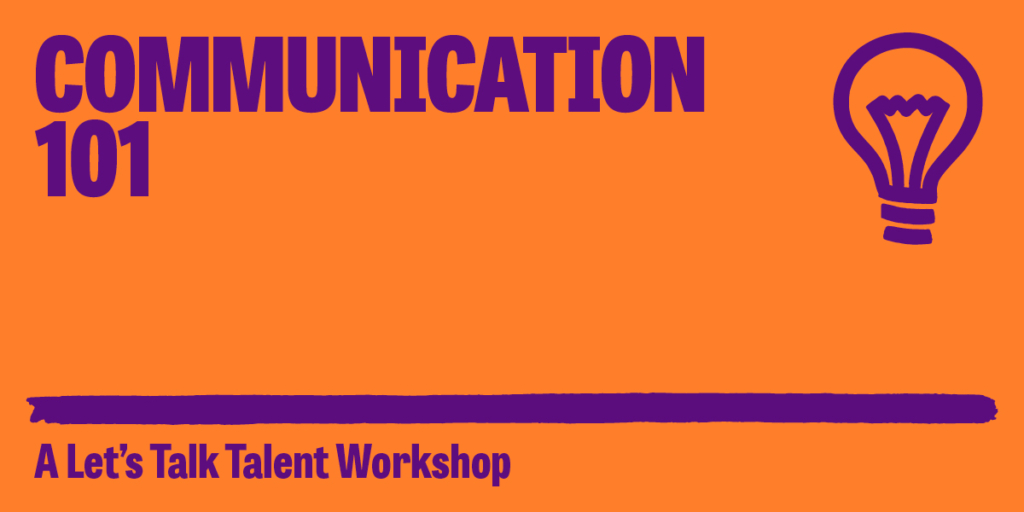 What is the Communication 101 for Managers workshop?
We have never communicated more, always being 'on' and having multiple channels of information and connection open at all times. However, it often feels harder and harder to get our message across and communication skills can cover a huge spectrum of areas to learn and develop.
This workshop will help you focus in on the areas of communication that will help you most. You'll come away with some tangible ways to improve your communication style.
Who is the workshop for?
Individuals who want to develop their communication skills
New Managers who want to ensure their messages are landing
This session is for you if you are:
Individuals and managers who want to improve their communication skills.
What will you learn from the workshop?
Explore what good communication looks like and the qualities of a good communication
Discuss the importance of listening in communication
Look at the variety of channels available to us and the best ways to get our messages across
Consider stakeholders and how to identify who we need to communicate with
Discuss different communication styles and how to adapt to deliver the message to our audience
What is the format of the Communication 101 workshop?
90-minute virtual or face to face session. With interactive exercises. Plus resources to follow up.
Book Communication 101 workshop now