Building Impact and Influence Workshop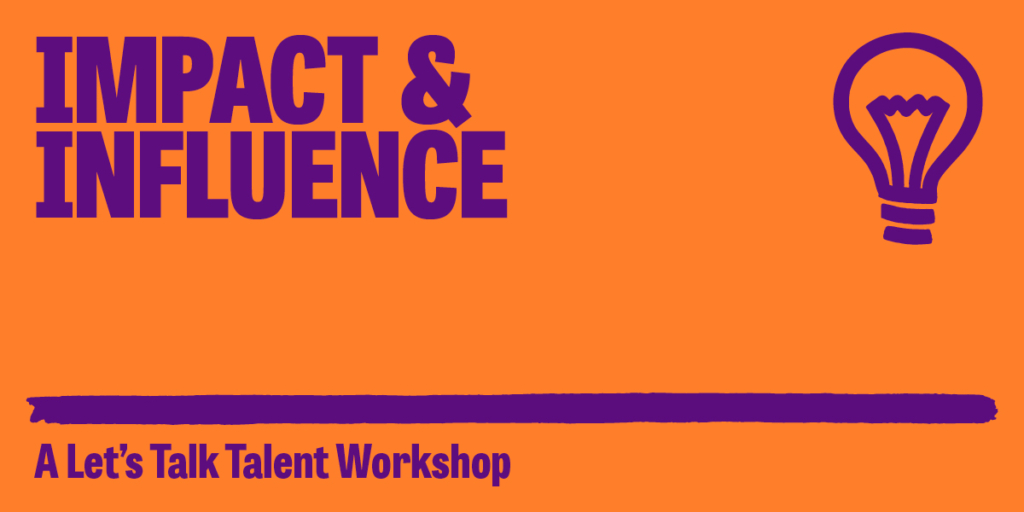 What is the Building Impact and Influence workshop?
Hierarchy and authority are no longer the main factors that determine whether people listen or buy into us and our work. Influence plays a bigger part in work success than ever before.
This workshop will help you explore the importance of influence and some techniques to help you develop in this area. You wlll also look into networks, how they will help you and how to develop them to support your impact and influence.
Any individual interested in developing their influencing skills.
This session is for you if you are:
An individual who wants to understand the importance of influence and how to leverage these skills to your advantage.
What will you learn from the workshop?
Consider the importance of personal impact
Think about Influence, how it works and your personal influencing style
Explore communication styles that will help you to deliver your message more effectively
Discuss the 7 'I's of Influencing
Develop your personal brand
Discover the importance of networking and how to develop one for yourself
What is the format of the Building Impact and Influence workshop?
90-minute virtual or face to face session. With interactive exercises and practical outcomes.
Book building impact and influence workshop now