Courageous Conversations Workshop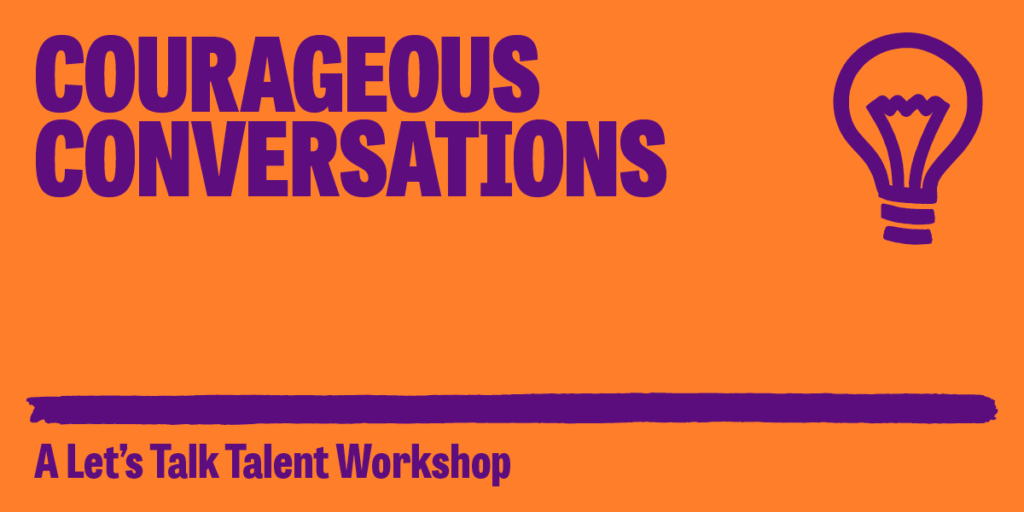 What is the Courageous Conversations workshop?
In work and life, we are all more effective if we have the skills and confidence to have difficult (courageous) conversations. Having these conversations can often be one of the things managers and leaders cite as a key area of challenge.
Having a lack of confidence in handling these conversations significantly limits your teams and people to thrive in the workplace today.
By developing these advanced communication skills, we can learn to approach challenging conversations with courage and feel equipped to address even the most difficult conversations, ensuring the outcome is a success.
Who is the Workshop for?
Leaders and managers who want to learn practical skills for handling those difficult conversations
Anyone who wants to build their confidence and learn new skills for handling difficult conversations
This session is for you if you are:
Looking for practical ways to support your managers and leaders to build their confidence to have difficult conversations.
What will you learn on the Workshop?
Practical tips for how to prepare for those challenging conversations.
Live practise and feedback.
Learn the art of skilful questioning and listening.
What is the format of the Workshop?
90-minute virtual session. With interactive exercises. Resources to follow up.
Book the Courageous Conversations workshop now