What are Management Fundamentals sprints?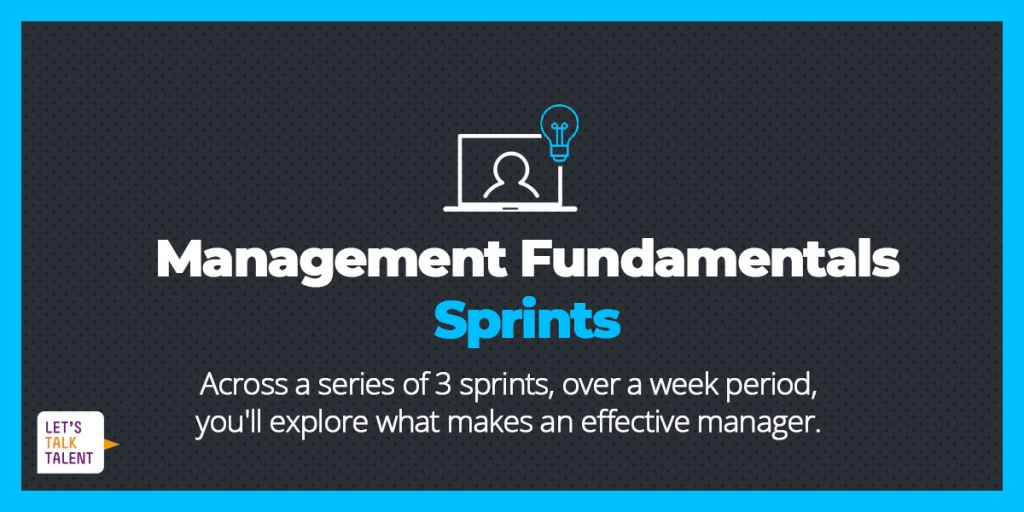 Across a series of 3 sprints, over a week period, you'll explore what makes an effective manager. You'll discover the difference between a manager and leader and why understanding this is important. You'll be introduced to two management models, and learn how to apply them. You'll learn about the science of motivation, and its impact on you and your team. By the end of the sprints, you'll have an action plan to apply immediately.
Who are Management Fundamentals sprints for?
For managers and leaders who are new to managing people, and for more seasoned managers/leaders who'd like a refresher on the fundamentals to help effectively manage teams in a virtual world.
What will you learn on Management Fundamentals sprints?
What you'll get from this series of sprints is:
What makes an effective manager
Your style of management/leadership
FAB and Situational Leadership models
Science of motivation
What is the format of the Management Fundamentals sprints?
3 sprints over one week, comprising of a 30-minute intro sprint and 2 x 90-minute sprints.
Management Fundamentals Sprints starting from £1,800+VAT
Book your Management Fundamentals Sprints now
Fill out the form below and a member of our team will be in touch within 24 hours.