Coaching and developing others workshop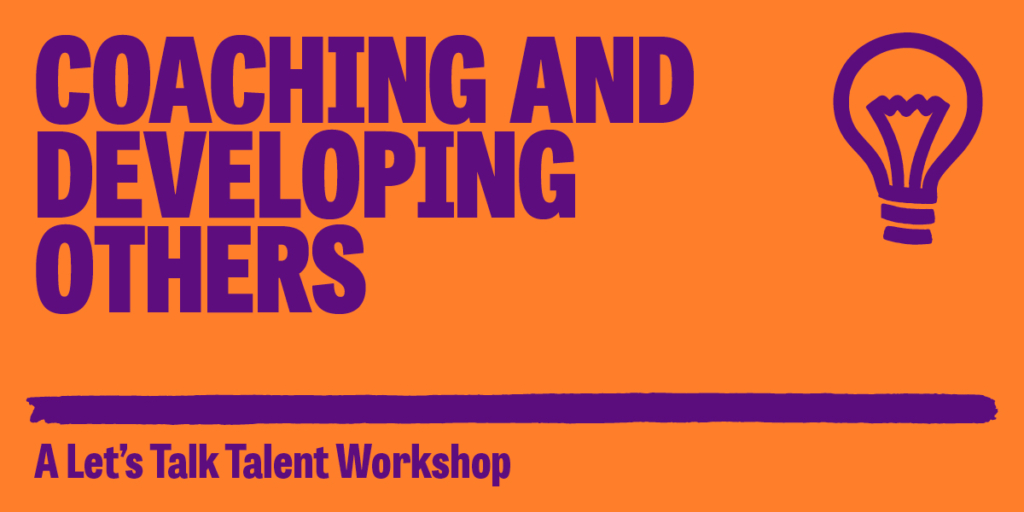 What is the coaching and developing others workshop?
"Leaders today understand the value of coaching – and employees are hungry for the kind of guidance that goes beyond instruction. "Forbes magazine says that " coaching is the number one skill that's targeted for front line managers. Add the complexities of leading remote teams, and coaching has never been more vital."
This workshop will give you the practical tools to start or improve in, coaching your team. This will empower them to grow, motivate them and create better engagement with the added benefit of not only finding more solutions but for you to spend more time leading.
Who is the workshop for?
New Managers
Existing Managers wanting a refresh
HR Business Partners wanted to support their teams
This session is for you if you are:
Managing a team and have responsibilities to develop others
Want to improve the quality of development conversations you have with your people
What will you learn from the coaching and developing others workshop?
The difference between managing, mentoring and coaching
The right questions to ask
When to talk and when to listen
What is the format of the coaching and developing others workshop?
90-minute virtual or face to face session. With interactive exercises. Plus resources to follow up.
Book Coaching and developing others workshop now