Job Title: Project Manager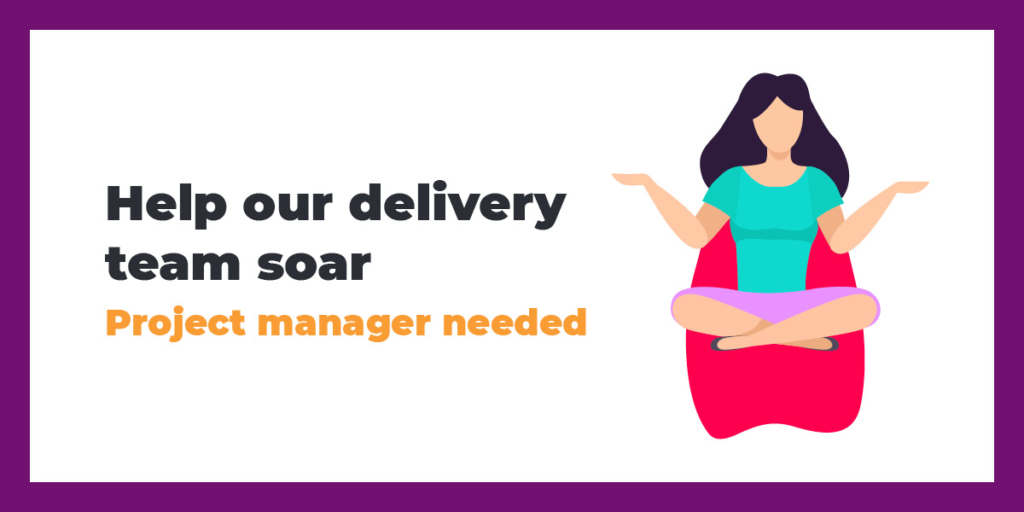 Project Manager: Role Summary
The role will work closely with clients and our internal stakeholders in order to assess project scope, plan resources and hit deadlines accordingly in order to achieve project objectives. The role will be covering projects primarily across the UK with primarily based remotely and may require some on site client work.
The role of Project Manager will be a pivotal role in the establishment of clear project management across our top clients.
We are looking for a Project Manager role to help support the growth of Let's Talk Talent into 2022 and beyond.
This project manager role is for you, if:
You thrive in a fast-paced environment
You want to be part of a small growing business
You want 5 years of experience in 3
You want to be part of a growing team, delivering creative work
Job information
Location: Home based within UK
Hours: 9am – 5pm, Full Time
Contract type: Perm PAYE or FTC available
Reporting to: Managing Director
This is a truly unique opportunity to join an innovative fast paced consultancy business. You will be working with some of the most exciting businesses in the UK and Europe to help them find the best solutions to their Talent and Organisational Design needs.
You will be the main point of contact for our clients, and primarily responsible for ensuring that their projects run smoothly. Whilst the deliverables are worked on by our team of talent management experts and associates.
From scoping projects, delegating tasks to our team and ensuring deliverables meet deadlines you will ensure that clients are satisfied and our team deliver the best work they can. You will report directly to the MD, Jo.
You must have a proven track record in managing projects, have great communication skills and be organised enough to juggle priorities across multiple client projects.
Key Requirements for the project manager role
2+ years' experience in a project management role, formal project management training is desirable but not essential.
Experience working within the HR Sector is desirable.
Experience of managing internal and external stakeholders.
Excellent organisational skills.
Work well in a collaborative and creative environment with the drive to work independently
Tech Savvy
Responsibilities and Duties
Meeting clients to understand their needs, requirements, and objectives
Setting up and handling the project scope
Supporting on budget and project scheduling
Supporting on providing clients with quotes and proposals
Scheduling project-related meetings
Allocating tasks and responsibilities to our internal team
Encouraging communication among team members
Following the project's progress and bypassing/solving problems
Double-checking project's deliverables
Providing project updates
Delivering the final project to the client
Manage day-to-day operational aspects of the projects
Managing clients expectations of project deliverables
Build rapport with clients and build strong relationships with their wider teams
Managing internal stakeholders to meet objectives to clear deadlines
Devising more efficient processes where possible
Signing-off work and checking it is of high quality
Report on project progress and status
Skills
Strong written and verbal communication skills
A proven track record in fast paced environments
The ability to push a team to deliver high quality work
The ability to help the team meet their deadlines
Impressive communication skills and an enthusiastic approach to liaising with clients
Organised and able to switch between multiple client projects and retain clear priorities
Apply for project manager here: