Team Development Bootcamp
Team Development Bootcamp
Giving you the tools and techniques so you can build a high performing and resilient team.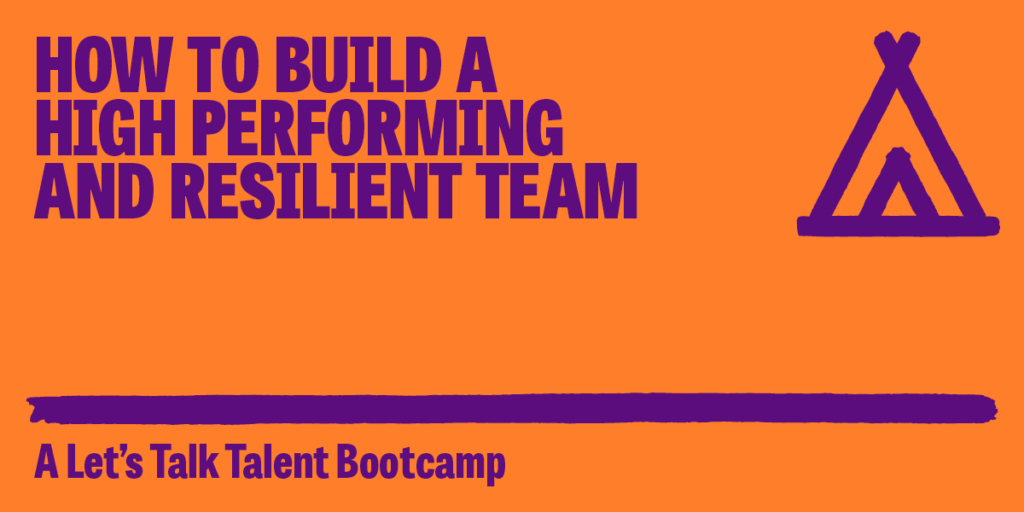 What is the Team Development Bootcamp?
This bootcamp is a series of 4x 90 minute interactive workshops.

You'll begin by learning more about yourself, your values and motivations and why these matter. You'll also think through why it's important to understand others and how these very human elements can make or break a team.

Next you'll look at the challenges around managing a team and what impact being remote or hybrid has on team dynamics. You'll explore how to help your teams achieve greatness and become high performing.

Following this, you'll look at what innovation is and why creating a culture of innovation is so important in this day and age. You'll be taken through the 5 stages of innovation and explore the mindset needed to build teams focused on creative solutions. 

Finally, you'll look at practical ways to manage when the shit hits the fan. You'll go through the team development model and discuss how to tackle the various challenges that present themselves when managing a team. You'll discover the Science, Art and Humanity of team success.

By the end of the Team Development bootcamp, you'll have a deeper understanding of how to manage and develop a team, both in person and in a virtual setting. You'll feel more confident in tackling some of the harder aspects of team development and will leave feeling inspired to take on those challenges.

Supporting you on the team development bootcamp are our LTT facilitators who are Coaching practitioners, and will give you honest and helpful feedback throughout.

Who is this Team Development Bootcamp for?
People managers who are looking for support in team management, development and dynamics.
HR professionals who want to support their people managers with the tools, knowledge and skills to manage teams and overcome challenges.
Benefits for you (and your organisation)
Team Managers will be able to identify the types of teams they want and what to do when it's not going to plan.
Leaders will feel more confident to push through challenges related to team development.
You'll have access to discuss challenges, share best practice and connect with a group of peers.
Be informed and share this knowledge within your business.
Improve the experience for everyone within the team.
Format of the Team Development Bootcamp
4x 90min workshops

Understanding Self and others
High Performing Teams Workshop

Team Building for Innovation

When the Shit hits the fan


2 coaching sessions per attendee are recommended for embedding learning

How much is the team development bootcamp?
Team Development Bootcamp costs £3,000 (+VAT)
For up to 12 people

Team Development Bootcamp with individual coaching costs £7,800 (+VAT)
Booking the Team Development Bootcamp
Related resources
You may also find these useful: