Let's Talk Talent's Free Mentoring Programme: HR Careers & Personal Development Mentoring
Let's Talk Talent – HR Careers & Personal Development Mentoring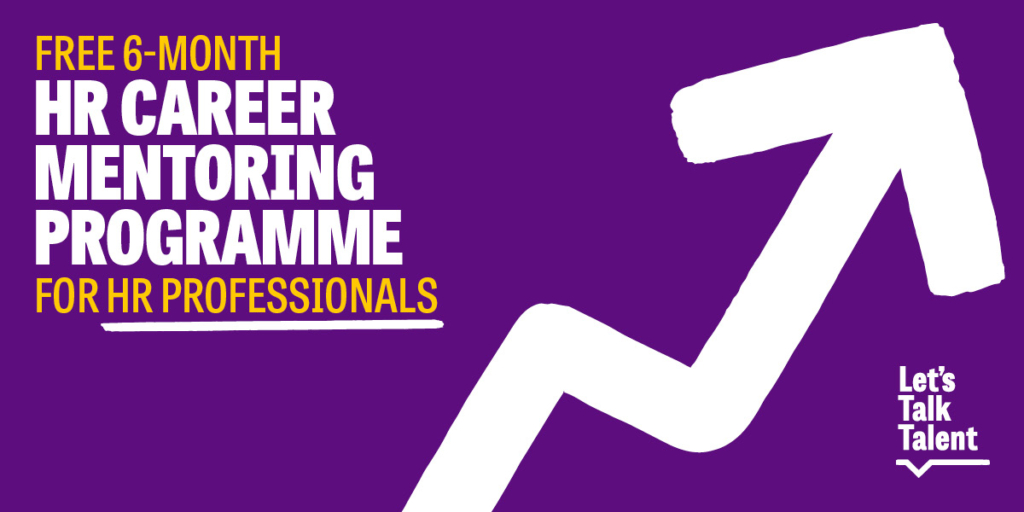 Mentee and Mentor application deadline now closed.
We are excited to launch our 7th LTT HR Leaders Mentoring cohort in September 2023.

Launch event date: Tuesday 26th September 2023: 9am – 10.30am

Cohort #7 will focus on Careers and Personal Development as we want to help the HR community grow their careers and give you some time to focus on your own personal growth which, let's face it, is often neglected in favour of supporting the business. Throughout the 6-month programme, you'll get 1-1 support on taking control of your career as well as participate in growing your network across the programme. Numbers are limited and based on strength of application.
What you should expect as a Mentee:
You will get dedicated time with HR industry expert mentors and career-focused coaches throughout the 6-month programme.
In addition, you'll have exclusive access to join our 2023 Career Bootcamp run by the Let's Talk Talent team. Across a series of 90-minute sprints over 4-weeks, you will:
Explore what's important to you in your career and what motivates you.
Discover ways to increase your work/life balance and resilience.
Learn tips and techniques to manage your career.
This mentoring programme is for you if :
you are looking for some advice, guidance or support in your HR career and want to develop yourself.
you are proactive and a self starter.
you can dedicate 6+ hours to this programme over the next 6 months.
you are a good communicator, and happy to take the lead. This will be your mentoring programme so you need to own the meeting set up and prioritise attending them.
You should apply if you are clear on what you are looking for and want to own your own progression and growth but need that extra bit of guidance around how to go about it.
If this sounds like you, click here to complete our video application form for mentees.
---
What people say about our mentoring programme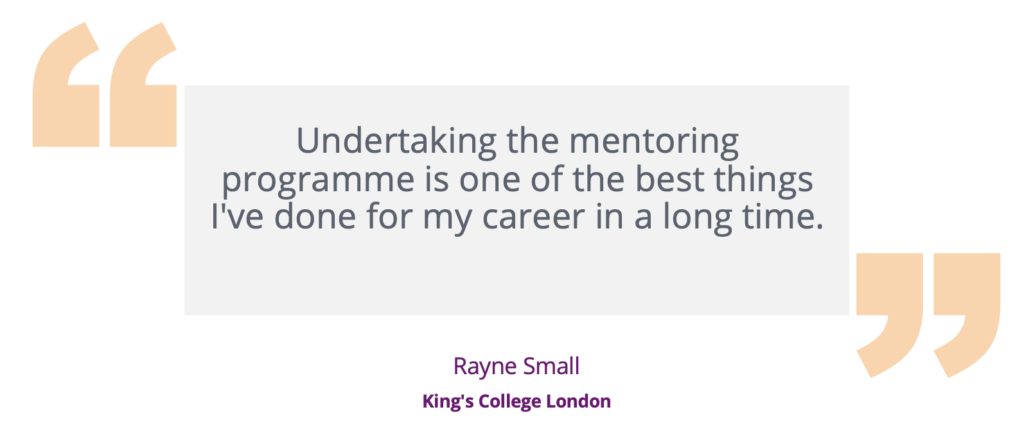 "It's been brilliant! Working with my mentor has helped me realise where I'd like my career to go and what the next steps look like. This has been invaluable, and I'm excited to see what the next couple of months bring.


I attended the careers bootcamps, and those were so helpful to focus on 'me and my career' alongside the mentoring."

LOUISE, HR MANAGER, MENTEE
Apply to take part in our mentoring programme
Are you an experienced HR professional looking to share your knowledge and experience with the next generation of HR superheroes?
Applications now closed.