Career Development Bootcamp
Career Development Bootcamp
Supercharging you to reach your potential. Take charge of your career, discover insights about yourself, explore future possibilities and know how to achieve them.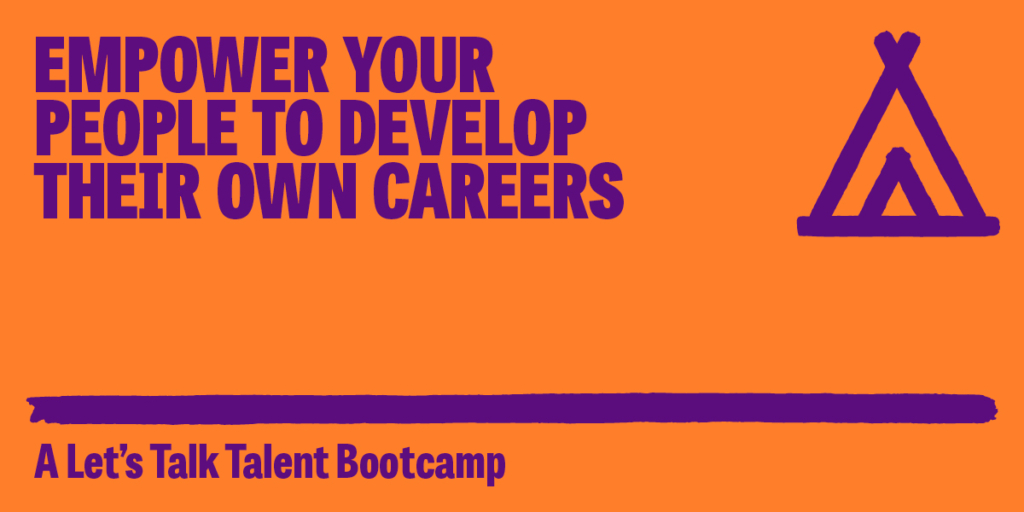 What is the Career Development Bootcamp?
This bootcamp is a series of 4x 90 minute interactive workshops.
You'll begin by looking through the lens of you. Exploring what makes you unique by identifying your values, strengths and motivations, so that you have a clear picture of what you stand for and what you want to be known for in your career.
Next you'll look at what's important to you in creating the balance between work and life, so that you can choose the right environment to suit your needs, and bring the best out in you.
Following this, you'll look at your Career development, and how this is led by you, and supported by your manager and organisation. You'll map out your career journey, through the lens of what skills, training, attributes and relationships you need to build to give you the greatest probability of career success.
Finally, you'll learn the importance of your network in your career, and how people help people along the way. You'll explore why defining what you stand for helps others to know what they can come to you for, and how helping others is a great way to build your connections, foster trust and goodwill.
By the end of the Career Development bootcamp, you'll leave feeling empowered, confident and equipped to navigate your career journey ahead. All of the tools and exercises are great for managers/HR to use with individuals and teams too.
Supporting you on the Career bootcamp are our LTT facilitators who are Coaching practitioners, and will give you honest and helpful feedback throughout.
Who is this Career Development Bootcamp for?
People managers who are looking for support to develop the careers of their team members.
HR professionals who want to support their people managers with the tools, knowledge and skills to drive career development across all teams.
Employees looking to take ownership of their career development.
Benefits for you (and your organisation)
People Managers are equipped to have career conversations with their teams.
Individuals are empowered to drive and navigate their careers within your organisation.
You'll have access to discuss challenges, share best practice and connect with a group of peers.
Be informed and share this knowledge within your business.
Improve the career development experience for your teams and individuals.
Format of the Career Development Bootcamp
The communication bootcamp is designed for upto 12 attendees to understand how to have the biggest impact in getting the most out of their teams. It comprises of 4 sessions and 2 coaching sessions.
4x 90min workshops

More About me
How to Manage your Career
Creating the Balance between Work and Life
Building my Network


2 coaching sessions per attendee are recommended for embedding learning

Career Coaching Cards are also recommended
You can buy sets of career coaching cards here.
How much is the career development bootcamp?
Career Development Bootcamp costs £3,000 (+VAT)
For up to 12 people

Career Development Bootcamp with coaching as recommended £7,800 (+VAT)

Career coaching cards start at £18 (+VAT) per deck.
Book the Career Development Bootcamp
Related resources
You may also find these useful: