Leader of the Pack – Team Development & Leadership Development workshop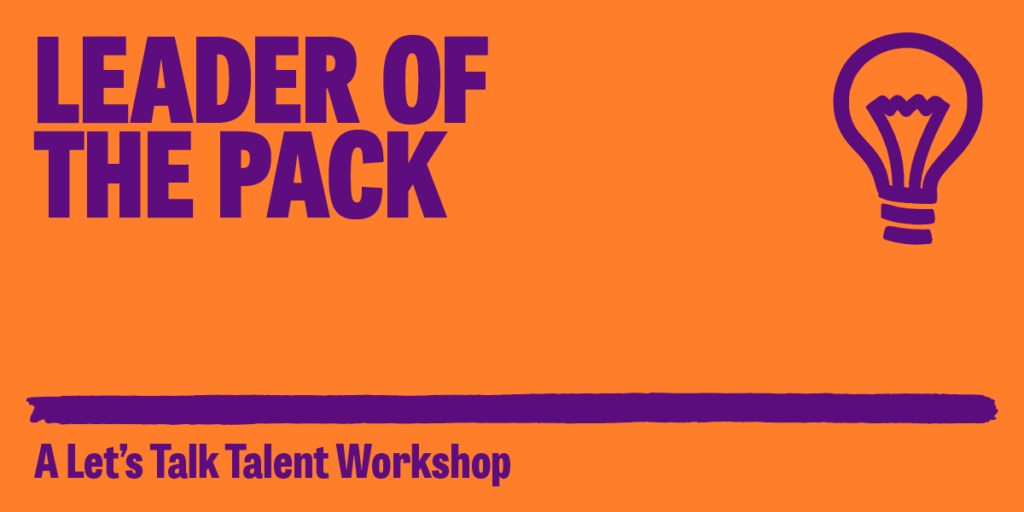 What is the Leader of the Pack Workshop?
Be prepared to throw away the traditional workshop approach and learn how to establish yourself as the 'Leader of the Pack'.
Expect to be taken on a live experiential learning journey with Let's Talk Talent's Chief Dog Officer Dylan and a selection of his canine pals. This workshop utilises a series of practical dog training related exercises to help deepen your understanding of the principles of inclusive leadership and how to apply them to real life workplace situations.
This new innovative workshop approach blends the academic element of leadership with practical elements of dog training.
Who is the Lead of the pack workshop for?
Leaders and managers who are looking to refine their leadership skills by becoming more human – centric and empathetic in their approach.
HR and L&D Teams who are looking to support the learning process of their people by bringing new innovative approaches to help retention of key learning objectives.
Leaders and managers who want to develop their understanding in becoming a better leader or manager of their people by adopting a more inclusive approach.
This session is for you if you are:
Looking for an innovative way to improve and nurture your leadership and communication skills (a lover of dogs is also a plus!).
What will you learn on the Leader of the Pack leadership workshop?

Deepen your awareness of how you show up as a leader
The importance of reading and delivery non verbal queues to emphasis messages you are trying to convey
How your energy influences your leadership effectiveness
Live practical activities to identify triggers that influence behaviours with the help of our fabulous canine team.

What is the format of the Leader of the Pack Workshop?
One half day face to face workshop consisting of three modules (Social Sensitivity, Energy and Influencing Behaviour) .
Book your Leader of the Pack workshop now