Developing Trust and Credibility Workshop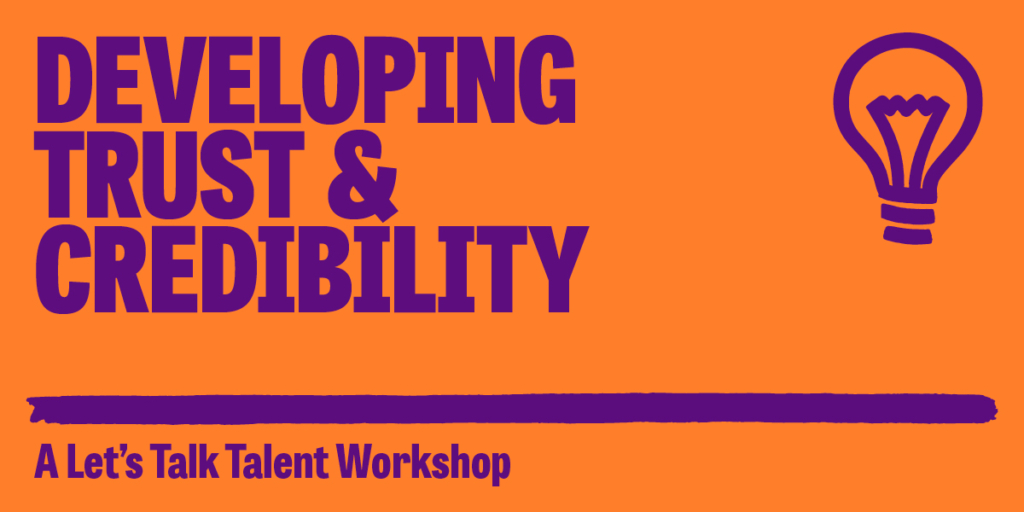 What is the 'Developing Trust and Credibility' workshop?
With trust and credibility we can be really effective. Teams and Organisations that foster trust and have credible individuals can be quicker to respond and perform better.
To thrive in an ever changing and agile world being able to foster trust and being seen as credible is fundamental. This workshop will help you explore why trust and credibility are so important and provide you with tangible ways to develop in these areas.
Who is the workshop for?
Individuals who want to explore the importance of building trust and credibility and want to develop in these areas.
Managers who want to think about how to create a trusting environment so that their teams can thrive.
This session is for you if you are:
An individual who wants to know more about trust and credibility and how to develop these important skills.
What will you learn from the workshop?
Explore what we mean by trust and why it is so important in our roles and teams and organisations.
Consider Integrity and the benefits of having it. Think about how integrity can help us in our roles.
Discuss and Identify personal values and how these can influence our decision making. Discuss value fit within roles and organisations.
Understand credibility and personal brand and how you can measure these and develop them.
What is the format of the It's all about time workshop?
90-minute virtual or face to face session. With interactive exercises. Plus resources to follow up.
Book Developing Trust and Credibility Workshop