Effective Listening workshop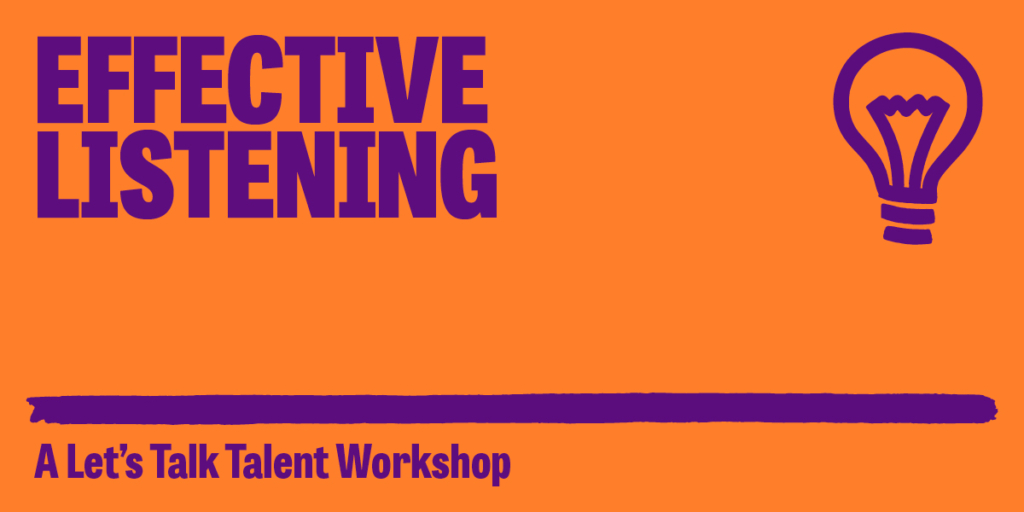 What is the Effective Listening workshop?
One of the most critical skills of successful people, whether in the business world or private life,is their ability to communicate effectively and arguably the most important component of effective communication is effective listening.
Effective listening is key to building impact, supporting people, driving creativity and securing meaningful relationships. If you hope to lead others, effective listening is a prerequisite and a fundamental requirement to giving effective feedback and coaching and developing others.
Who is the workshop for?
New Managers
Experienced Manager wanting a refresh
Organisations who have moved to remote or hybrid working models
This session is for you if you are:
Looking for practical ways to support your managers and leaders establish the foundations to great leadership and become more agile and effective leaders.
Have a number of new managers who are in their first line management positions and looking to support their development in becoming great managers.
What will you learn from the workshop?
Why we listen and why it's so difficult to master
Understand you own listening ability and skill gaps
Practical hints and tips on how to become a better listener with practice
What is the format of the Effective Listening workshop?
90-minute virtual or face to face session. With interactive exercises. Plus resources to follow up.
Book Effective Listening workshop now