Foundations of a Hybrid Workforce Workshop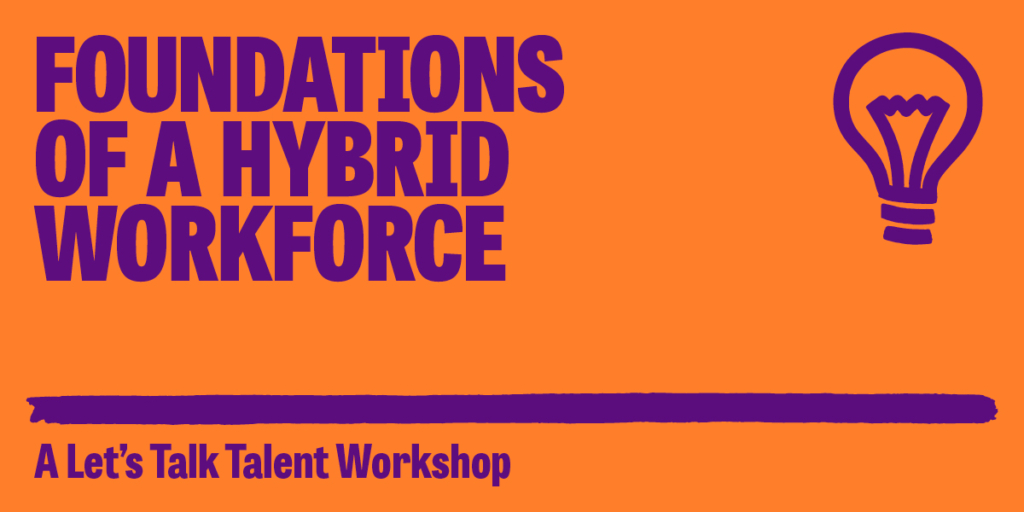 What is the 'Foundations of a Hybrid Workforce' workshop?
We've experienced so much change and more is coming. Moving to a hybrid working environment can bring challenges but also many opportunities. This workshop will help you explore what working in this way will mean to you and how you can get the most from it.
Who is the workshop for?
Individuals who want to explore how they can make the most of the Hybrid working environment and how to use this opportunity to further thrive and perform.
Managers who want to understand how to adjust to the new environment for themselves and their teams
This session is for you if you are:
An organisation who is adjusting to the new normal.
Whatever your hybrid set up we can help you think through the challenges and opportunities and start to thrive in the new ways of working.
What will you learn from the workshop?
Explore the environment that you thrive in and think about how to use the virtual and physical aspects of work to your advantage
Understand the part you play in the team and organisation and develop ways of working and relationships to help everyone succeed
Understand how to communicate in a hybrid environment and what is important in getting your message across
Discover the importance of trust in a hybrid world and think through how you can build trust with your colleagues
What is the format of the Foundations of a Hybrid Workforce workshop?
90-minute virtual or face to face session. With interactive exercises. Plus resources to follow up.
Book the foundations of a hybrid workforce workshop for your team
Fill out the form below to enquire about the workshop and a member of our team will be in touch within 24 hours.