Objective Setting workshop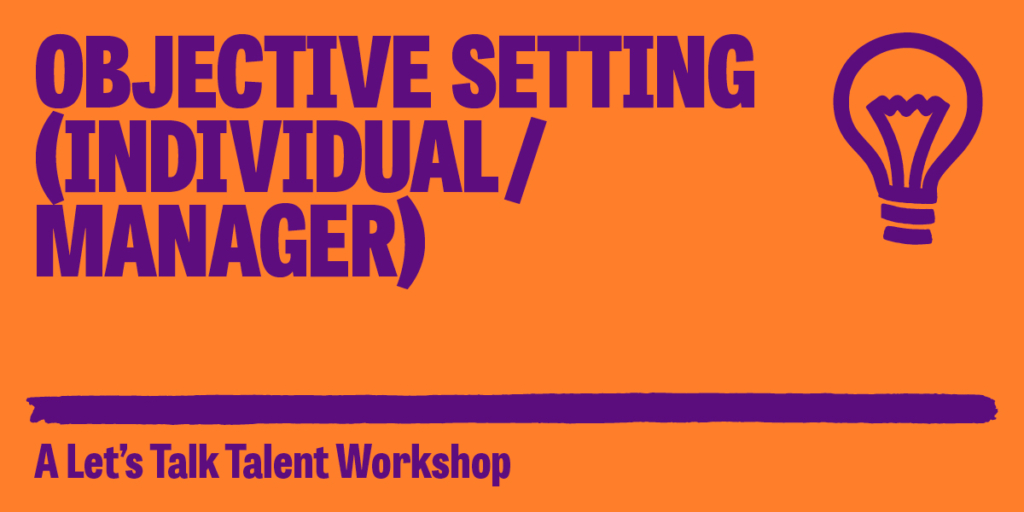 What is the Objective Setting workshop?
Objectives are often set to ensure that teams and individuals know what is expected of them and to motivate and pull people together. However, if not done well Objective setting can have the opposite effect.
This workshop will help you think through the important elements to consider when setting objectives and gives you an opportunity to review an objective against a clear structure so that it can become more impactful.
Who is the workshop for?
Managers and Team Leaders who want to set motivational objectives
This session is for you if you are:
A manager or team leader who wants to understand how to set motivational objectives.
What will you learn from the workshop?
Think about performance and why objectives are set in the first place
Explore motivation, the different types and creating the 'why' behind the objective
Delve into the SMART objective setting model and think about how it overcomes some common pitfalls
Refresh objectives to be more impactful
What is the formatObjective Setting workshop?
90-minute virtual or face to face session. With interactive exercises and practical outcomes.
Book Objective Setting workshop