Strategic Execution Workshop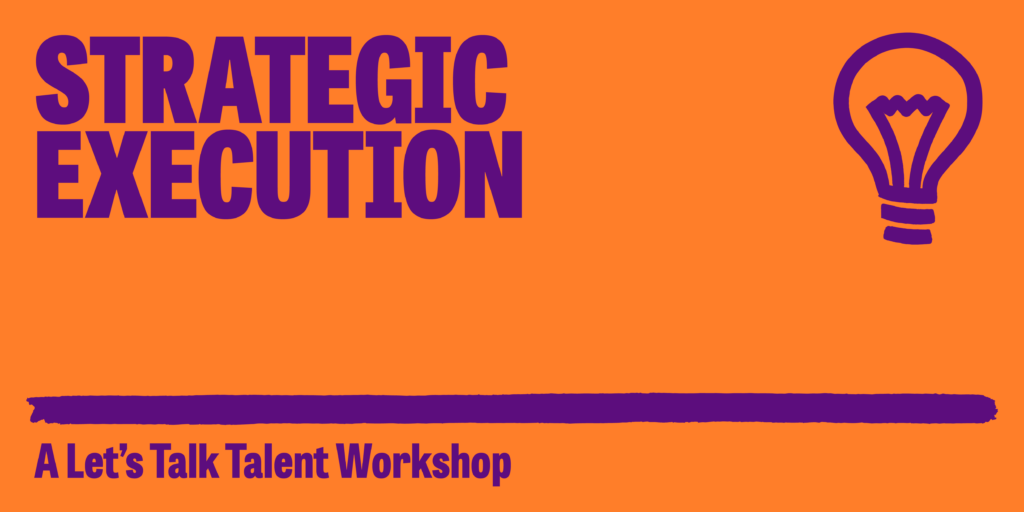 Being able to translate a strategic initiative and break it down into actionable steps for your team is a vital component of being an effective manager and leader. Taking the visions for a business and translating them into actions and initiatives enables organisations to remain competitive in their field.
Being skilled in doing this motivates employees and departments to foster a sense of unity and direction in order to implement change.
Effective strategic execution is vital in ensuring a business can operationalise its vision and ultimately succeed. It can involve a number of elements including alignment of resources, processes, teams and activities with the overall objective of the organisation. This is all to ensure that it creates impact and supports the business growth however big or small.
During this workshop, we will look at the role we play as managers and leaders in the achievement of the overall objective. We will look at how we can break down a large commercial strategy and break it down into smaller bite-size chunks.
Who is the Workshop for?
Managers and leaders who are responsible for operationalising strategic initiatives.
Aspiring managers who want to understand the fundamentals of how to execute strategy effectively.
Management teams who are looking at creating a competitive edge or are entering into a period of change and want to refresh their skills in preparation for a new strategic direction.
The Strategic Execution workshop is for you if you are:
If you're eager to unlock the secrets of translating strategic visions into practical actions.
If you aspire to step into leadership roles and wish to understand the core principles of effective strategy execution, this session will be your foundational step.
If you're part of a management team aiming to gain a competitive edge or adapt to a changing landscape, and you want to refresh your strategic skills to drive your team forward, this workshop is tailored to your needs.

What will you learn on the Strategic Execution Workshop?
Understand the fundamentals of executing strategies effectively.
Explore what strategy looks like at your organisation and how we implement this with our teams.
Look at the key characteristics to develop in order to be a successful leader and the traits in order to execute and implement the overall strategy.
Explore how to turn the overall organisational mission/objectives into tangible objectives and tactics to utilise with your functions and teams.
How to become adaptable and proactive in dealing with barriers and challenges.

What is the format of the Strategic Execution Workshop?
The strategic execution workshop is 90-minute workshop for up to 12 attendees. Which can be delivered virtually or in person.
Book your Strategic Execution workshop now