Time Management Sprints
For managers and employees who have been given new responsibilities and need help managing their time, and for more seasoned managers/leaders who'd like a refresher.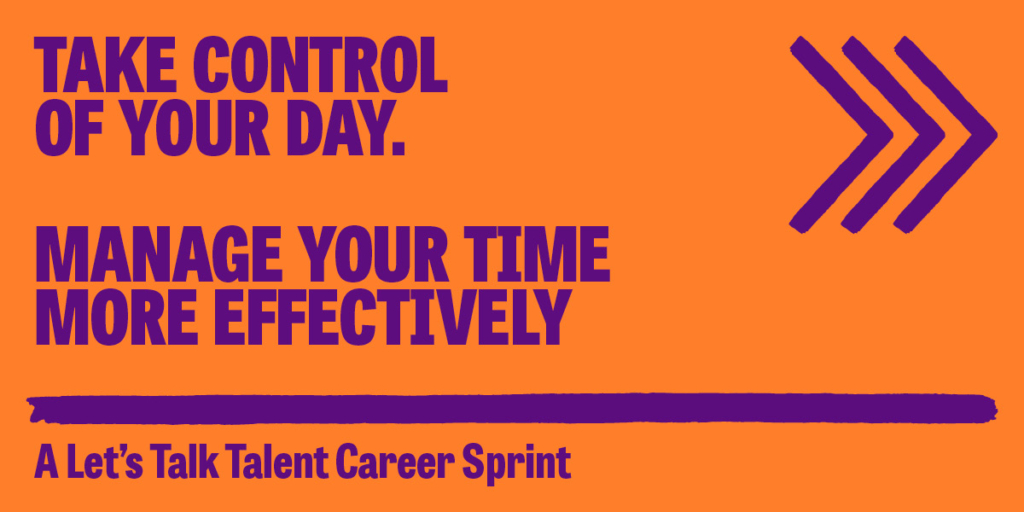 It is no surprise that with the advancements in technology, your time is in more demand than ever. We all have the same amount of time. People who are more productive and successful use their time more effectively than people who don't.
Within this sprint, we will work through how to take control of your day and manage your time more effectively.
The sprint is split into three 90-minute modules designed around the three types of power that once harnessed, will help people get the power over their time back.
Who are Time Management Sprint for?
Anyone who is short of time looking to manage their time better.
Managers who are struggling to manage their individual responsibilities and manage their team.
Individuals who want to take more control over their days.
What will you learn on Time Management Sprints?
What you'll get from this series of sprints is:
Module 1: "Power of Intention" which is based on the principle that you get what you focus on. In this module, we talk about being clear on our scope and boundaries and setting clear intentions throughout the day.

Module 2: "Power of Attention" which is based on how we can increase our attention and focus throughout the day. In this module, we cover dealing with time bandits such as interruptions and procrastination as well as tips for managing your energy and focus.

Module 3: "Power of Selection" which is designed to help you prioritise your tasks using a range of techniques. We cover the skill of saying "No" so that we can stay working on what's important to us.

What is the format of the Time Management Sprint?
A series of 3 x 90-minute workshops for up to 12 attendees

Time Management Sprints starting from £5,400+VAT
Booking the Time Management Sprint
Fill out the form below and a member of our team will be in touch within 24 hours.