The Art of Impactful Presentations (Practical Presentation Skills Application)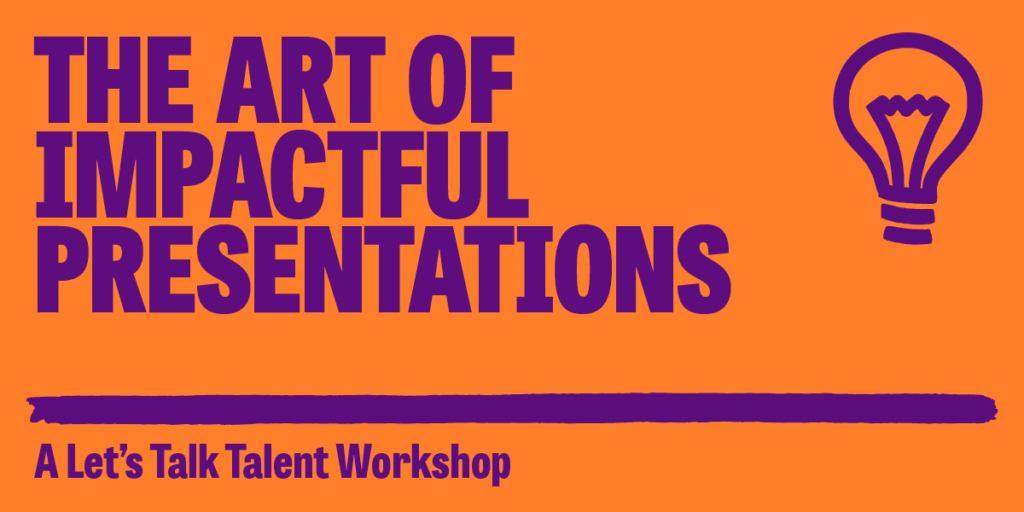 What is the Art of Impactful Presentations workshop?
Are your presentations falling flat? Do you want to captivate your audience, leave a lasting impression, and master the art of impactful presentations? Look no further.
By the end of this practical workshop, you will have a comprehensive understanding of the art of impactful presentations and practical skills to deliver presentations that leave a lasting impression on your audience.
Whether you're a novice or an experienced presenter, you will gain valuable insights to enhance your presentation skills and confidence.
Who is the Art of Impactful Presentations workshop for?
Anyone in HR, sales, management, marketing, or any field, wanting to improve your presentation skills for career success.
This presentation workshop is for you if you are:
Wanting to boost your self-confidence and become a more effective communicator.
Conquer your fear of public speaking by developing the necessary skills to present with impact.
Learn the foundations of what makes a good presentation, GREAT!

What will you learn from Art of Impactful Presentations workshop?
In this session we'll:
Explore the fundamental components that make a presentation truly impactful, from content to delivery and audience engagement.
Learn a storytelling model that will help you craft compelling narratives, making your presentations memorable and engaging.
Learn how to structure your presentations for clarity and maximum impact
Understand how to use visual aids to complement your spoken words and create visually appealing slides that support your message.
Improve your public speaking skills, including voice modulation, body language, and confidence-building techniques.
Engage in practical exercises to apply what you've learned and receive constructive feedback to accelerate your growth as a presenter.
What is the format of the workshop?
This Workshop is a 90-minute interactive workshop, which can be delivered virtually or face to face for up to 15 participants per cohort.
This can also be expanded as part of our bootcamps.
Book the Art of Impactful Presentations workshop now