Foundations of Consultative Sales Workshop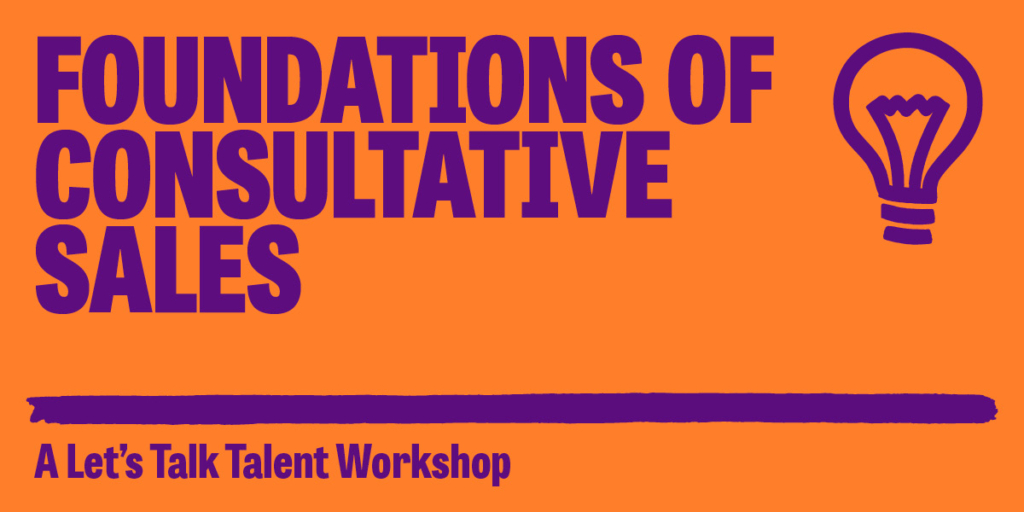 What is the foundations of consultative sales workshop?
Consultative Sales, or Consultative Selling, is a sales approach that focuses on client relationships over the product or solution that you are selling. It focuses on becoming a trusted advisor who is able to understand the needs, challenges and goals of a customer.
Consultative sales is an effective modern approach to sales and one that is preferred by many organisations across the globe.
Throughout this workshop, we will work with your sales team to establish what consultative sales is and how it differs from the more traditional approaches. We will break down the key steps from the identification of prospects through the consultative process sales process to close and ongoing account management.
This programme can work as a stand-alone or bespoke programme, which can be tailored to the approach to align with your internal processes and CRM. This ensures the message is relatable to the audience and provides them with actionable and tangible learning that can be put into practice straight away.

Who is the foundations of consultative sales workshop for?
New sales representatives to your organisation who require some support and guidance on how to approach their day-to-day interactions.
with clients and prospects.
More experienced sales professionals who would like a reminder of the key critical stages of the consultative sales process.
Sales teams who are looking to evolve their approach to sales and provide a better service to their clients.

What will you learn from the foundations of consultative sales workshop?
The fundamentals of the consultative sales approach.
Why consultative sales is needed within the current ways of working over the other more traditional approaches.
Engagement techniques from Pre-lead through to prospect and client.
How to establish a USP.
How to prepare for meetings effectively with appropriate questions and listening techniques.
How to adapt style to different buyer profiles.
How to overcome objections and quality opportunities appropriately.
What is the format of the foundations of consultative sales workshop?
1-day workshop in-person workshop with two facilitators for up to 24 attendees.
Or sprint format delivered virtually.
Book the foundations of consultative sales workshop now