How to Build Confidence Through Change Workshop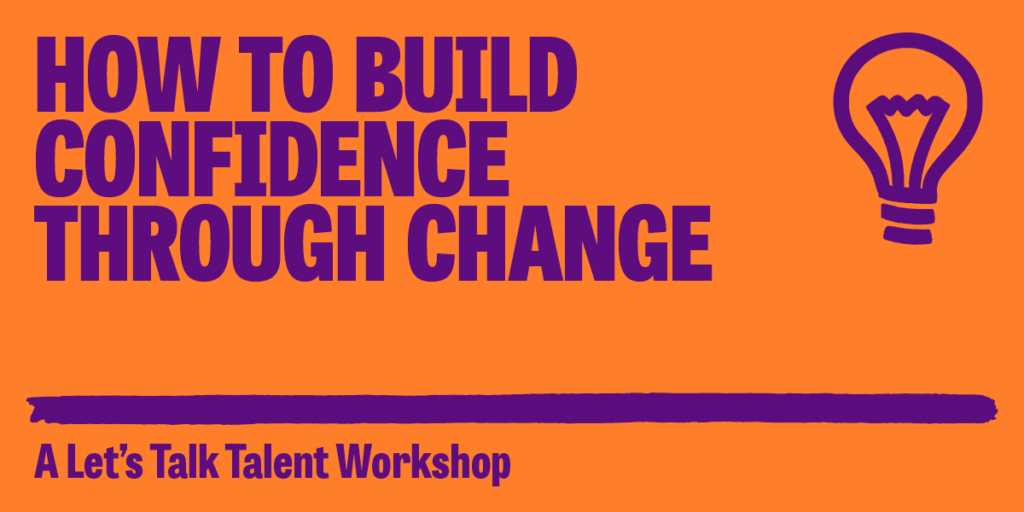 What is the How to build confidence through change workshop?
Since the global pandemic we've all had to adapt and evolve to change.
However, amidst change comes uncertainty, which can destabilise us and throw our confidence off course. Especially if we are returning from a period of being out of the business.
During this workshop you'll explore how to rebuild your confidence through change, you look at how confidence is linked to your beliefs and learn how stepping out of the comfort zone is an important path to growth. You'll learn about the inner critic and how this can trip us up.
By the end of this webinar, you'll have tips and techniques to help you rebuild your confidence through change.
Who is the workshop for?
Leaders, Managers and team members going through change
For people looking to build confidence after returning from a period of time of non-work (e.g. furlough, maternity/paternity leave etc)
For people managers of returners
This session is for you if you are:
Looking to rebuild your confidence, during challenging times of change.
What will you learn from the workshop?
You'll learn helpful tips and techniques to rebuild confidence
You'll explore strategies to use during moments where you find yourself less confident
You'll learn how mindset and physiology help us to step into our most confident self
What is the format of the Confidence through change workshop?
90-minute virtual or face to face session. With interactive exercises and practical outcomes.
Book your How to Build Confidence Through Change Workshop