Hybrid Working Bootcamp
Embrace the changes that hybrid working are bringing. Listen to your people and where and how they work best.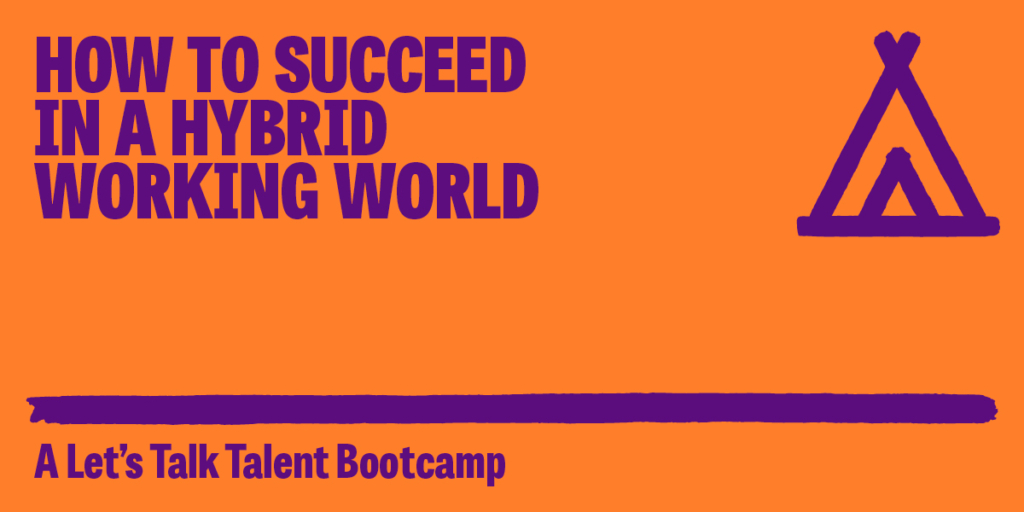 What is the Hybrid Working Bootcamp?
This bootcamp a series of 4x 90 minute interactive workshops.
It has been design to take you on an in depth journey into the world of remote and hybrid working. It is an innovative and simple approach to hybrid working. Packed full of practical tips and tools that you can take back to your organisation and apply immediately.
It will help you and your managers provide the best possible employee experience whilst navigating the world of remote and hybrid working.
Empower mid-senior level managers to make the most of technology and understand the challenges teams will encounter.
Help understand the importance of communication and the complexities that can exist in managing a hybrid workforce.
Balance between performance and the human skills to navigate the hybrid world of work.
Coaching and support from practitioners, we'll be honest and provide helpful feedback.
Who is this Hybrid Working Bootcamp for?
Mid-Senior level managers who need support managing a hybrid or remote team
SMEs with smaller teams / management that needs development
HR who wants to do personal development
HR managers who want to select a handful of managers to upskill
HRBPs looking for help rolling out a consistent approach to hybrid working
Benefits for you (and your organisation)
On completion of this course you will be more confident in leading in a hybrid world.
Unlock the human skills needed to navigate the hybrid world of work.
You will have access to practical tools you can take back to your organisation.
Access to discuss and network with a group of peers.
Ability to share this knowledge within your business.
Improve the employee experience for your teams.
Format of the Hybrid Working Bootcamp
The hybrid working bootcamp is designed for upto 12 attendees to understand how to change their approach when thinking about hybrid working and implementing it into your business.
4x 90min workshops

Balance between work and life
Courageous conversations
Foundations for a hybrid workforce
Manager Mindset & Managing virtual teams


2 coaching sessions per attendee are recommended for embedding learning

Voiceprint (self assessment or 360) is also recommended
How much is the Hybrid Working bootcamp?
Hybrid Working Bootcamp costs £3,000 (+VAT)
For up to 12 people

Hybrid Working Bootcamp with coaching as recommended £7,800 (+VAT)
Booking the Hybrid Working Bootcamp
Related resources
You may also find these useful: