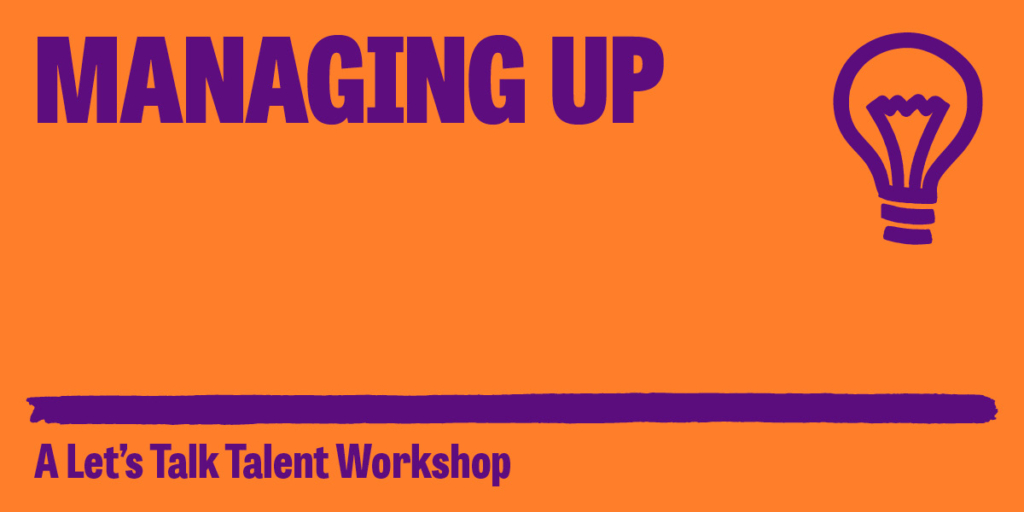 The world of work is complex and ever changing. Who we interact with, report to and influence also can change and or be difficult to navigate. In this workshop, we will look at how we can create a win/win situation when 'Managing Up' and help ourselves whilst helping those around us.
By the end of the workshop, you will have several tips to take away as well as an Action Plan on managing up to implement.
Who is this workshop for?
Suitable for individuals at all levels seeking to navigate complex workplace dynamics.
The managing up workshop is for you if you are:
A manager thinking about how to influence senior leaders.
An individual looking at ways to enhance your relationship with those you report to.
HR or L&D teams thinking about how to help employees feel empowered and take responsibility for their own performance and impact.

What will you learn on the Managing Up Workshop?
Discover what managing up is, and what it's not
Learn why you should manage up and the benefits of doing so
Identify what you need and what your boss needs
Understand your boss and how to get the most out of the relationship

What is the format of the Managing Up Workshop?
The Managing Up Workshop is 90-120 minutes interactive workshop for up to 12 people, which can be delivered virtually or in person.
Book your Managing Up now