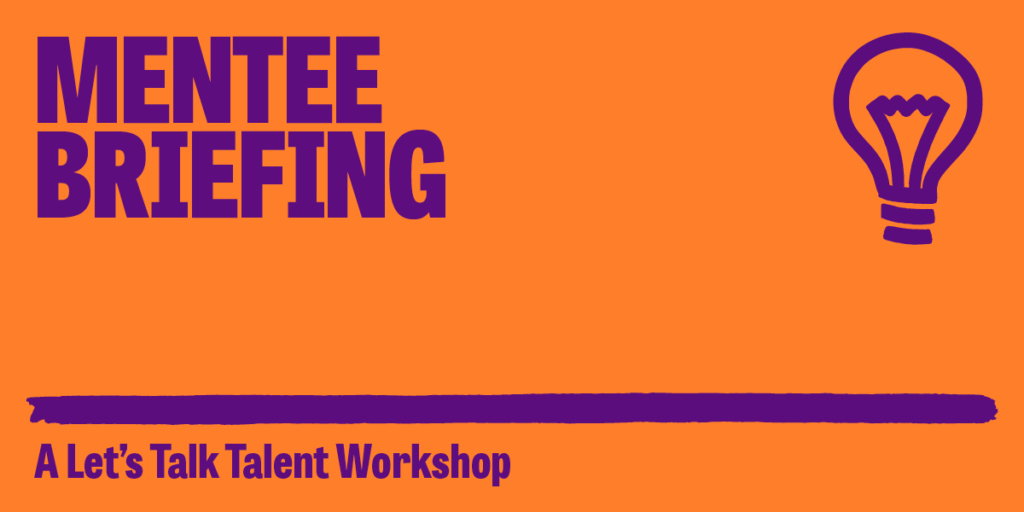 The mentee briefing workshop is designed to help you get the best out of your sessions with your mentor. The overall aim of the workshop is to align mentors and mentees expectations of the programme, and setting them up for success.

Works well in conjunction with the mentor training workshop.
This workshop is for you if you are:
Looking to start a mentoring programme and want to maximise your investment.
Looking to support people across your business have better development relationships.
Help mentees make the most of your investment in a mentoring programme.
What will you learn on the mentee briefing workshop:
What is mentoring, and what it isn't.
The history of mentoring, why it works and the benefits.
The role of a mentee.
How to be a great mentee.
How to make the most of mentoring as a mentee.
Listening skills.
What is the format of the mentee briefing workshop?
90 min session. Interactive session for 8-10 people, or can be run as a one-way webinar for larger groups
Book your mentee briefing workshop now: