Mentor Briefing & Training Workshop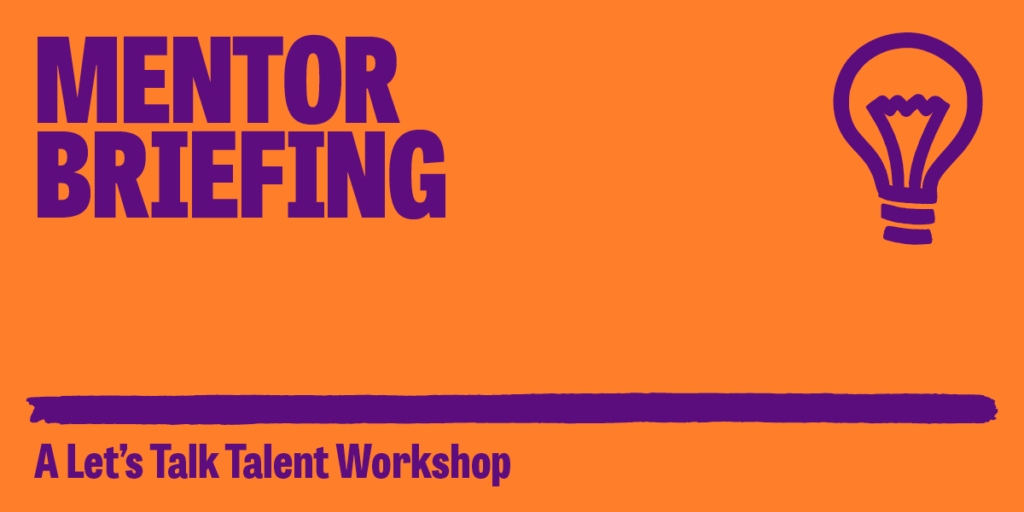 The mentor workshop is designed to establish a foundation knowledge of what it means to be a mentor. The overall aim of the workshop is to set a mentor up for success before taking on the responsibility of being a mentor.
This workshop is for you if you are:
Looking to start a mentoring programme and want to equip your mentors with the right skills and confidence.
Have a new cohort of mentors that you want to have a consistent approach.
Looking to support people across your business have better development relationships.
What will you learn on the mentor briefing workshop:
What is mentoring, and what it isn't.
The history of mentoring, why it works and the benefits.
The role of a mentor.
How to structure a mentoring meeting.
Listening skills.
How to use action planning to monitor progress.
What is the format of the mentor briefing workshop?
90 min session. Interactive session for 8-10 people, or can be run as a one-way webinar for larger groups
Book your mentoring training workshop now: