Organisational Design Workshop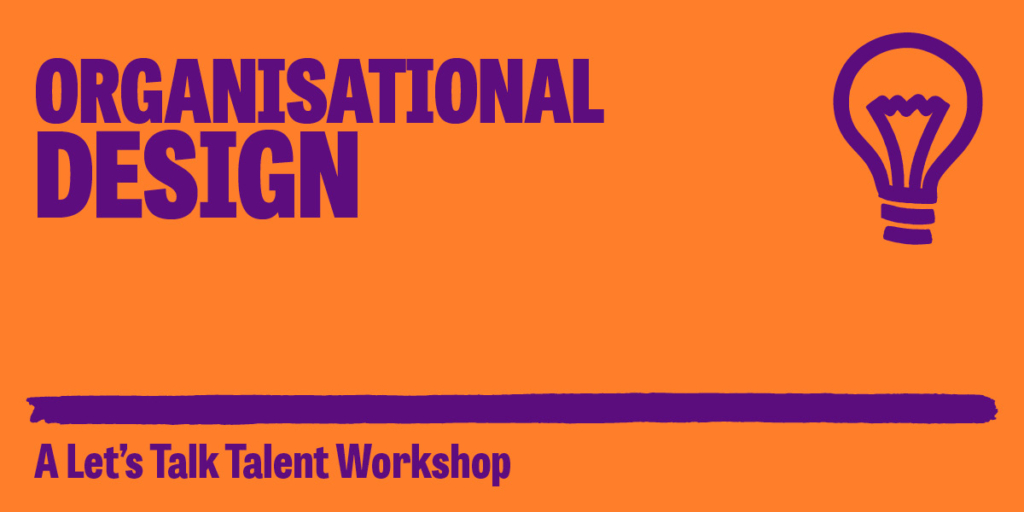 What is the organisational design workshop?
At Let's Talk Talent we see organisational design OD as the way in which businesses align their strategic goals to having the right people in the right roles with the right capabilities. This can include looking at culture, structure, processes and roles.
The magic is bringing these elements together to ensure that various elements from across the organisation is organised and interconnected to ensure achievement in business objectives. It can also mean setting up for agility in order to adapt to market trends and external factors. How businesses responded to the covid-19 pandemic is a great case study of this.
When we think of OD we look at it across 4 pillars:
Structure
Process
Culture
Capabilities
The workshop aims to support HR professionals in undertaking more OD focused conversations with their business areas.
Who is the unlocking a organisational design workshop for?
HR Professionals looking to undertake OD focussed conversations in their business
This organisational design session is for you if you're:
About to have OD conversations in your business.
Going through a big time of change
What will you learn from the organisational design workshop?
Analyse the why of OD and review the fours pillars.
How to approach organisational development.
The tools we can use across roles and people to ensure we analyse current OD ensuring objectivity.
Start to align objectives with capabilities and requirements – look at role gradings and direction required.
Levels and approaches of OD – Macro, team, organisation, forced change etc.
Where to start and how to put into action across the business – how to drive more OD focused conversations.

What is the format of the organisational design workshop?
1 day workshop. With interactive exercises and practical outcomes.
Book the organisational design workshop now