Understanding Self & Others Workshop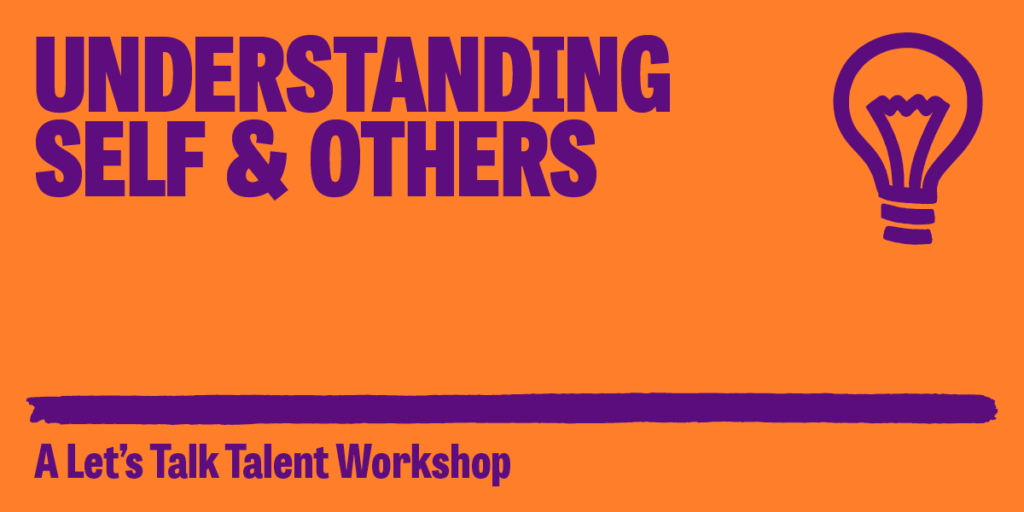 What is the 'Understanding Self & Others Workshop' workshop?
During this workshop, you'll explore your strengths in a work environment and realise how they can help you. You'll also learn what drives and motivates you and how to identify this in others. You'll look at what you stand for as a manager too.
By the end of the workshop, you'll have greater self-awareness. Understand your strengths, drivers, and motivations and know how to identify these in your team.
Who is the workshop for?
This session is for you if you:
If you have teams that aren't realising their potential
Your managers need help understanding drive and motivations of their teams
What will you learn from the workshop?
Focus on learning more about yourself.
Explore how this understanding helps you to understand others and create better relationships.
Explore what you want to be known for as a manager.
What is the format of the Understanding Self & Others Workshop?
2 hours, for up to 15 people.
Book the understanding self & others workshop for your organisation