Crafting your brand story, one success at a time
Pride, like success, is a very personal notion. A student might study for hours for an exam, work hard, get a B and be utterly ecstatic, whilst the student next door may consider that same result extremely disappointing. That's why it's important to go through your own career journey and pull out the key elements that made you the proudest. Was it a particular project you delivered? Did you create a foundation that went out and helped the community? Did you build a team of people that went on to be superstars? Or go back to school to get additional qualifications?
Identifying those successes will be useful in two ways. First, to help you identify the motivations and drivers that are important to you within your career, so you can focus on finding opportunities that fit your skill set and values. The second, to develop your brand story. After all, those moments should be your biggest achievements.
Listing them will help you craft your elevator pitch and hone in your professional brand. So don't just write down bullet points like you would a shopping list. Really think about what you've done, the impact you've had and the changes you've brought about. Set about telling the tale of your wider contribution throughout your career.
So now that you're feeling all warm and fuzzy inside, take a moment to celebrate those successes. Knowing what brings you joy and pride will help you spot those moments and enjoy them as and when they happen.
And if you need a bit of support finding out what truly drives you, have a look at our 3C blog post here. At Let's Talk Talent, we believe that there are three main motivation-generating factors: community, cause and career. Have a read and come back to this exercise to better spot which one of those makes you tick.
Buy Career Coaching Cards
This is a new series of blog posts, that explain our Career Coaching cards in more depth.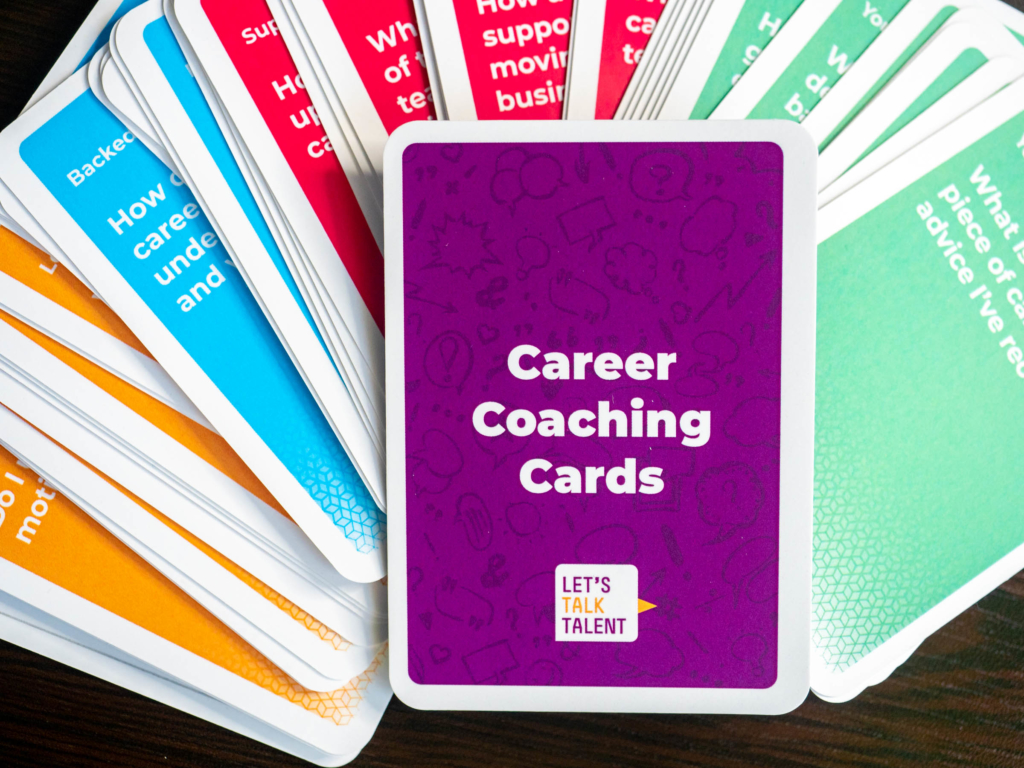 Our deck of cards contain 52 questions that help guide better career conversations and connect more with the individuals you're having these conversations with.
Each week we are releasing a question from our deck with a little more information about why we think this question is a good question and what you are looking to get out of it when you ask it.
Download our free career planning whitepaper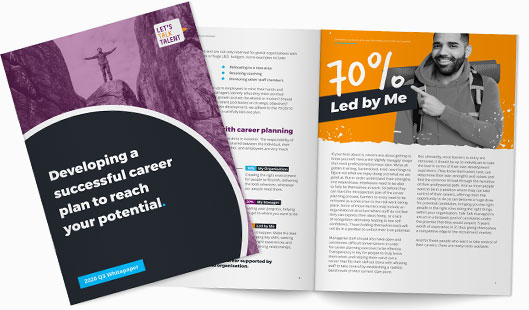 If you need to review and challenge the way things are done, and if are up for throwing the HR rule book out the window in order to find a better approach to performance management, we're here to help.