How to set up opportunities that fit your people's values and help them grow
When thinking of networking, most of us imagine a beige generic room, crappy snacks and a bunch of people wearing name tags having forced, uncomfortable conversations.
But if that's your version of networking, you've got some catching up to do! It is in fact a key component of career development and can be a fantastic way for your talent pool to meet a variety of people they may not have otherwise met, find out about new trends and hear about different ways of thinking. So what networking options are you currently offering your staff and could you add a few to your arsenal?
Networking opportunities can be formal or informal. Structured organisational networks are necessary and help employees learn about other areas of the company, the opportunities available for progression or the internal culture. But do not underestimate informal opportunities either. In fact, when it comes to increasing your people's network reach, the sky's the limit, and the only consideration is to ensure the opportunities match their values and personal ambitions.
Could you offer mentoring opportunities (both receiving mentoring and mentoring someone else)?
Could you allow staff to go on stretching projects, or work with different teams?
Do you have specific interest groups set up, such as Women in Leadership or BAME associations?
If not, could you give people the opportunity to set those up?
Networking can also happen outside of work, from working in a community or as part of a charity, to setting up a bookclub. The key constant is to give your talent pool opportunities to expand their circle in a way that fits their own personal stories and gives them control over the way they want to do it.
If you'd like some inspiration on how to expand your organisation's networking offering, give us a call. Or have a listen of Helen Tupper's podcast on how to build a personal boardroom here.
Career Coaching Cards: Explained
This is a new series of blog posts, that explain our Career Coaching cards in more depth.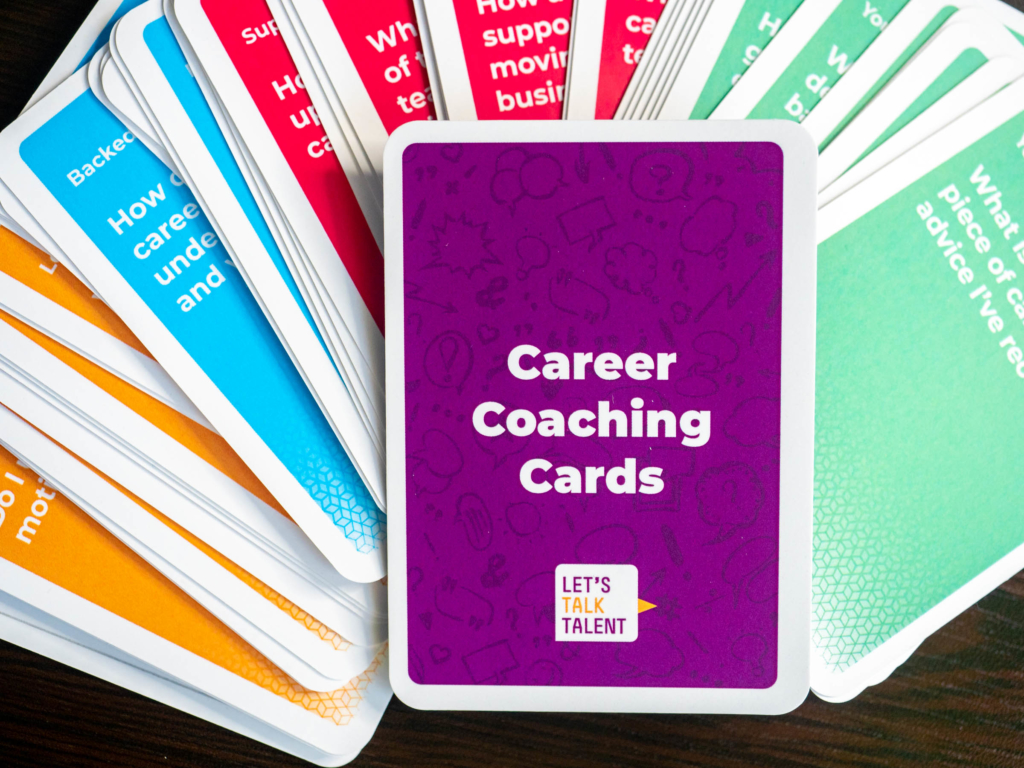 Our deck of cards contain 52 questions that help guide better career conversations and connect more with the individuals you're having these conversations with.
Each week we are releasing a question from our deck with a little more information about why we think this question is a good question and what you are looking to get out of it when you ask it.
Download our Succession Planning Whitepaper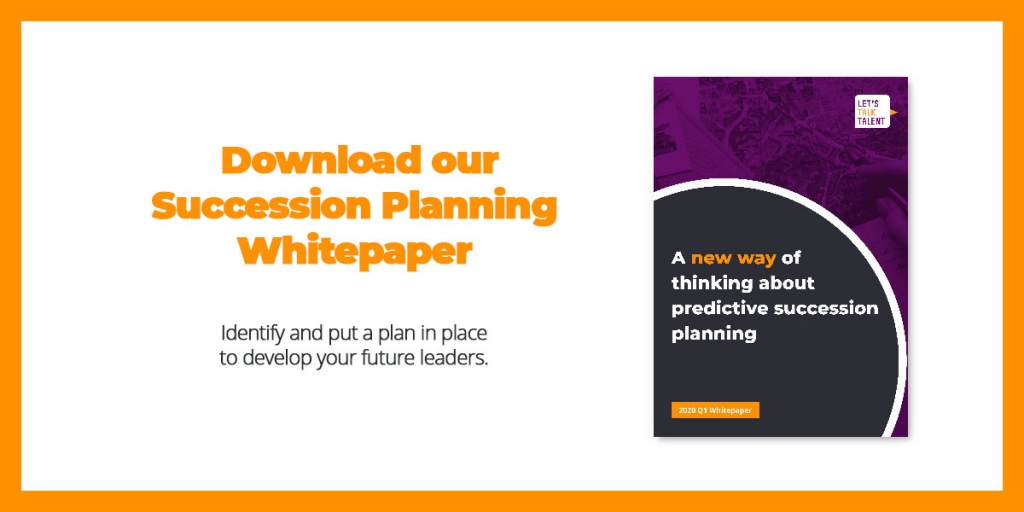 Our Succession Planning whitepaper is for you if you want to know:
Identify your talent and skills shortage.

Identify the future leaders of your business.

Use data to proactively build your leadership bench strength.

Put in place robust processes to engage your future leaders.

Learn from other companies who have implemented succession planning programs and the impact it's had.