Team Development – When the shit hits the fan workshop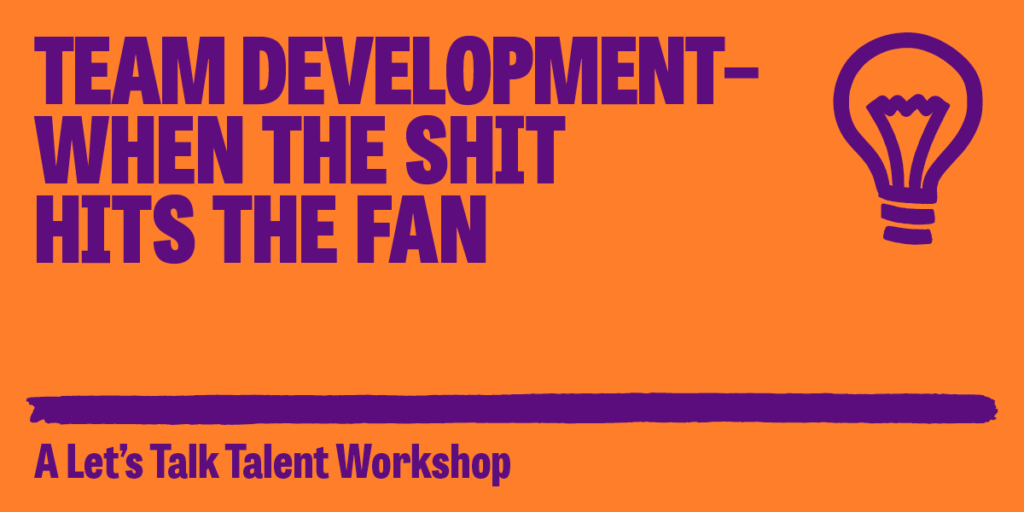 What is the 'When the Shit hits the fan' workshop?
When you are trying to lead your team through difficulties (whatever that may look like) and you end up firefighting the problem. It's easy to forget the development of the team, and getting them to pull together and learn new skills to help you grow out of the situation.
This workshop will shine a light on commonly overlooked issues and give you practical tools to take back to your team which can be rolled out and utilised immediately.
Who is the workshop for?
New Managers
Existing Managers who are looking to refresh or upskill
HR Professionals who want to support their managers and teams
Organisations who always seem to be firefighting
This session is for you if you are:
A manager or leader in an organisation that is facing difficult challenges to overcome.
HR professionals who are looking to support their managers through difficult times
What will you learn from the workshop?
Why shit hits the fan in the first place
What is your role and the impact of great leadership
Stages of Team Development
Practical tools to help
What is the format of the When the Shit hits the fan workshop?
90-minute virtual or face to face session. With interactive exercises. Plus resources to follow up.
Book a team development workshop for your organisation
Related resources
You may also find these useful: