Time Management: It's all about time workshop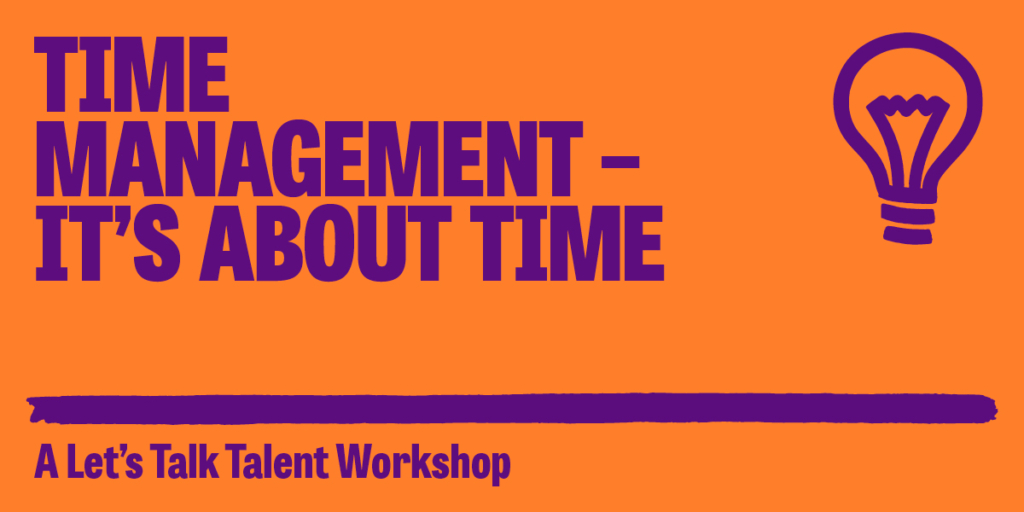 What is the 'It's all about time' workshop?
It is no surprise that with the advancements in technology, your time is in more demand than ever. We all have the same amount of time. People who are more productive and successful use their time more effectively than people who don't.
Within this workshop we work through how to manage your time more effectively
Who is the workshop for?
Employees looking for skills on how to manage their time
Managers who are struggling to juggle the day job and managing their people
HR teams looking to support the business
This session is for you if you are:
An organisation with limited resources heading into growth and want to be able to prioritise time, resource and cost efficiently while ensuring high performance
Managers looking to support their people
Anyone wanting support in juggling their work and life
What will you learn from the workshop?
How to be more effective with your time
The power of intent
The power of one
The power of no
Time management toolkit
What is the format of the It's all about time workshop?
90-minute virtual or face to face session. With interactive exercises. Plus resources to follow up.
Book a time management workshop now