How to ensure your career progression efforts support your core identity
This card could be reformulated as "how do you develop around here?" Here being the operative word. Because career development can be something you just do, in a vanilla way, as part of a tick box exercise on your to-do list. But those who are truly successful at developing their people and helping them progress within the company do it in a way that is baked into their DNA. For career development to be successful and support your mission, vision and purpose, it has to be infused with your values.
So ask yourself, how can your people become better citizens across your network? What are your core values and are the career progression opportunities you offer aligned with those values? Are you helping employees develop the knowledge, skills and attributes that really make you "you" as a business?
And if that part is a little fuzzy, start with a bit of research. Find out what people value the most about working with you and set to work developing a career development programme that isn't just a bland menu of expensive leadership lectures.
If you'd like some help in doing initial research, we're pretty whizzy with analytics, data and metrics. Book a meeting with us directly or have a look at our blog post on defining a clear proposition for your organisation.
And watch out for our next blog on how to get the best out of our brand-new career coaching card deck. Haven't got your deck yet? Get yours now.
Career Coaching Cards: Explained
This is a new series of blog posts, that explain our Career Coaching cards in more depth.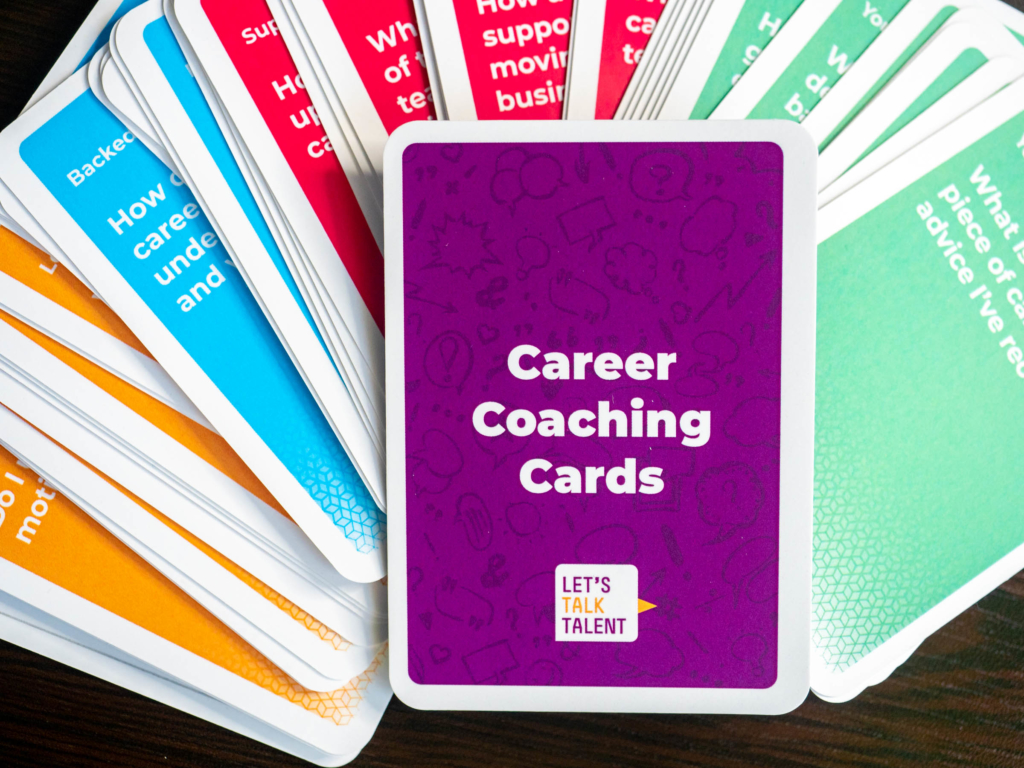 Our deck of cards contain 52 questions that help guide better career conversations and connect more with the individuals you're having these conversations with.
Each week we are releasing a question from our deck with a little more information about why we think this question is a good question and what you are looking to get out of it when you ask it.