Adopting a talent scout mentality in the workplace
Losing a key member of your team is always a bit of a blow. But in the long-run, is it better for the organisation to let them move on to bigger things or to try and hold on to them at all costs? At Let's Talk Talent, we like to think of talent retention as talent scouting, and managers as recruiters.
This way, it's easier to bear in mind that organisations are only borrowing talent for a while, supporting their people and helping them develop throughout this particular section of their professional journey. But once they feel their role for the team is done, it's best to help them reach their next goal whilst simultaneously keeping an eye out for new recruits who will take on the challenge and become part of your new season lineup. 
Gone are the days where people were boxed into set roles and told to be grateful to have a job. These days, people are making choices and prioritising what is best for their personal and professional lives. In fact, in April  2021 alone, over four million people in the US resigned from their jobs.
A phenomenon dubbed "The Great Resignation". This trend cannot be stopped; it can only be embraced. Those who understand that talent may be there on a temporary basis to be nurtured and supported during their time with you will benefit from their people's expertise and contribution whilst they learn and develop, to then be followed by new talent who will in turn offer a fresh set of skills. 
For us, scouting doesn't just mean waiting for someone to leave to start looking for new talent. Managers should constantly be on the lookout for the right behaviours and attitudes in potential candidates. This involves a certain amount of promotion: promotion of key roles within the team, promotion of the company through various social and professional channels and, last but not least, self-promotion of your own managerial skills.
So go ahead and nurture your current staff, but should their career progression take them further than your team or organisation, do ensure they have the right support to reach their goals, whilst keeping an eye out for new talent at all times.
If you would like a bit of support in applying these principles to your current talent management strategy, reach out for us or download our Succession Planning whitepaper here.
Career Coaching Cards: Explained
This is a new series of blog posts, that explain our Career Coaching cards in more depth.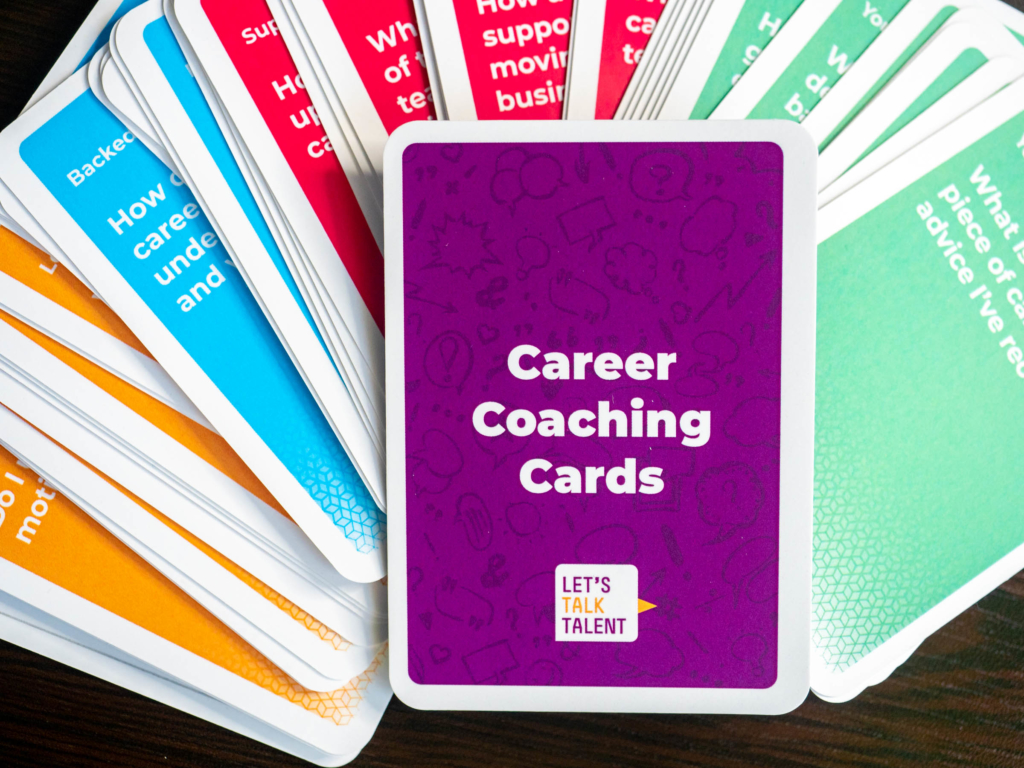 Our deck of cards contain 52 questions that help guide better career conversations and connect more with the individuals you're having these conversations with.
Each week we are releasing a question from our deck with a little more information about why we think this question is a good question and what you are looking to get out of it when you ask it.
Download our free Succession Planning whitepaper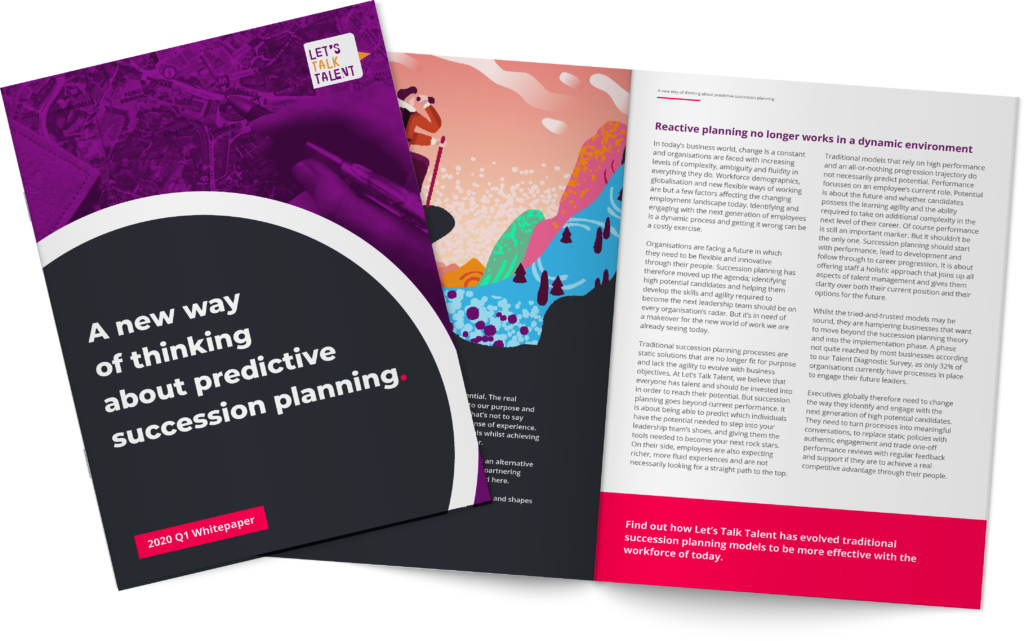 Our Succession Planning Whitepaper is for you if you want to know:
Identify your talent and skills shortage.

Identify the future leaders of your business.

Use data to proactively build your leadership bench strength.

Put in place robust processes to engage your future leaders.

Learn from other companies who have implemented succession planning programs and the impact it's had.