Matching the right resources to the right opportunities
Networking has changed over the last few years. Gone are the days when everyone would protect their rolodex of contacts with their lives and squirrel away information like little gold nuggets. Nowadays, networks are on LinkedIn, social media channels and more importantly, they aren't owned by anyone. Which opens up a world of possibilities for those wishing to expand their horizons. So how can you utilise networks to help your team achieve their goals?
It's important to understand that career progression is no longer linear. It's not just about getting that upwards promotion that will ultimately lead to managing bigger teams. There are many ways to help staff develop themselves, from coaching and mentoring programs, to allowing them to present to a large audience or just connecting with an expert. So step one is all about finding out what would be useful to that person to start with.
Networks can be divided into three categories, and each resource can be called upon should the opportunity call for it, including:
Your current job network. This is made up of your colleagues and managers, or anyone in the organisation who could help your people progress (upwards or sideways) within the company.
Development networks. These will help your people to gain more skills, knowledge or experience in a particular area.
Future network. These are key in allowing staff to reach their full potential. This network could include head hunters should your employees wish to move on to bigger and better things.
Your role as a manager is to play a part in all of those and determine which resource would benefit from which type of support.
And if this seems like a bit of a challenge, have a look at our Career Development Bootcamp. After all, understanding how you can develop your own career is a crucial step towards helping others do the same. 
Career Coaching Cards: Explained
This is a new series of blog posts, that explain our Career Coaching cards in more depth.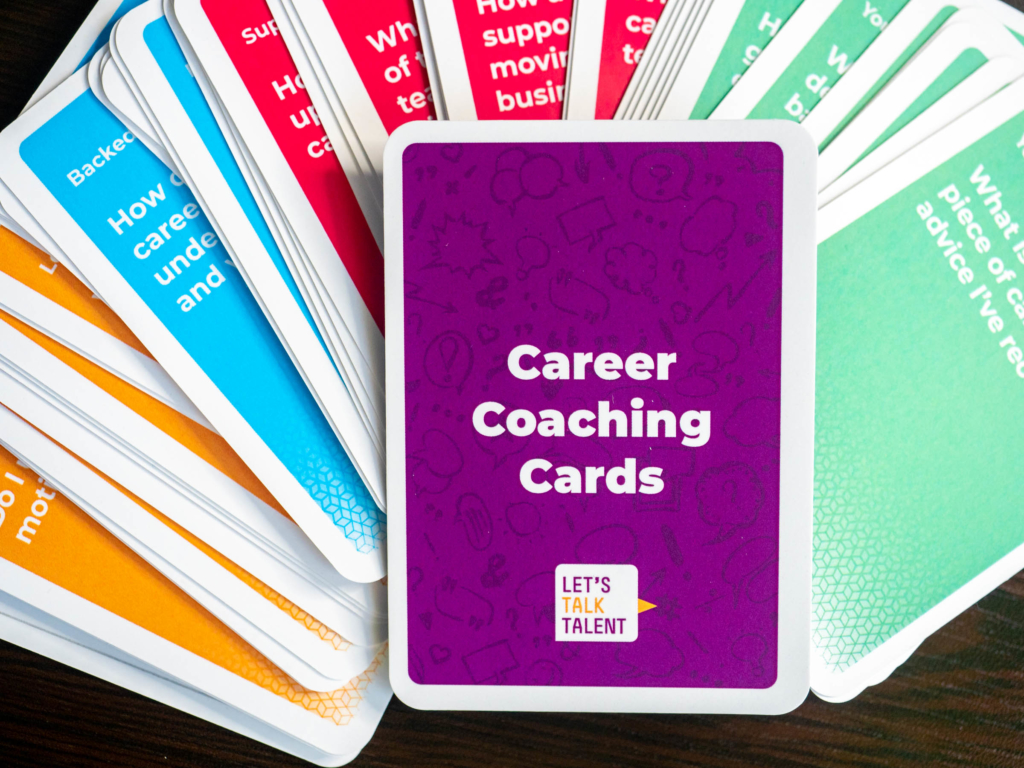 Our deck of cards contain 52 questions that help guide better career conversations and connect more with the individuals you're having these conversations with.
Each week we are releasing a question from our deck with a little more information about why we think this question is a good question and what you are looking to get out of it when you ask it.
Book our Career Development Bootcamp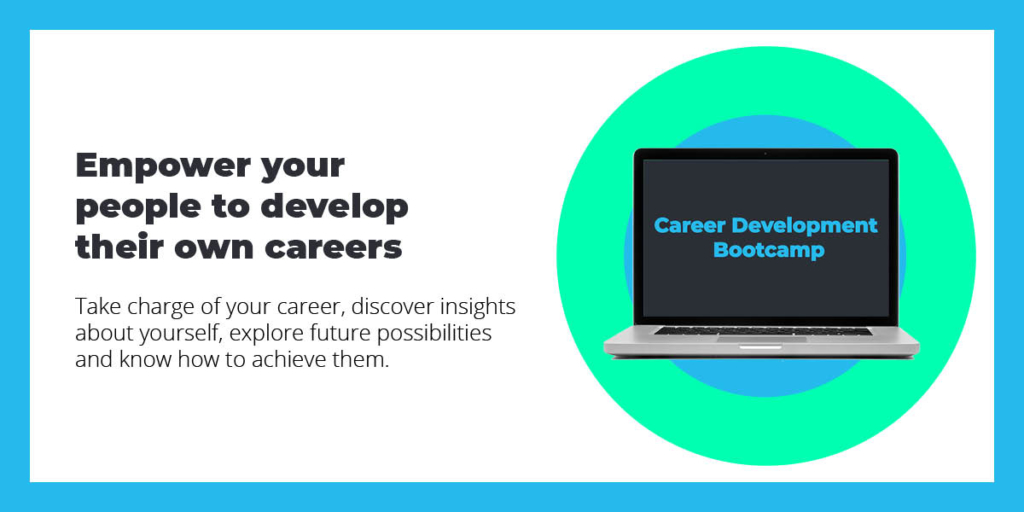 Supercharging you to reach your potential. Take charge of your career, discover insights about yourself, explore future possibilities and know how to achieve them.
Who is this Career Development Bootcamp for?
People managers who are looking for support to develop the careers of their team members.
HR professionals who want to support their people managers with the tools, knowledge and skills to drive career development across all teams.
Employees looking to take ownership of their career development.