Our Coach on Demand for Teams service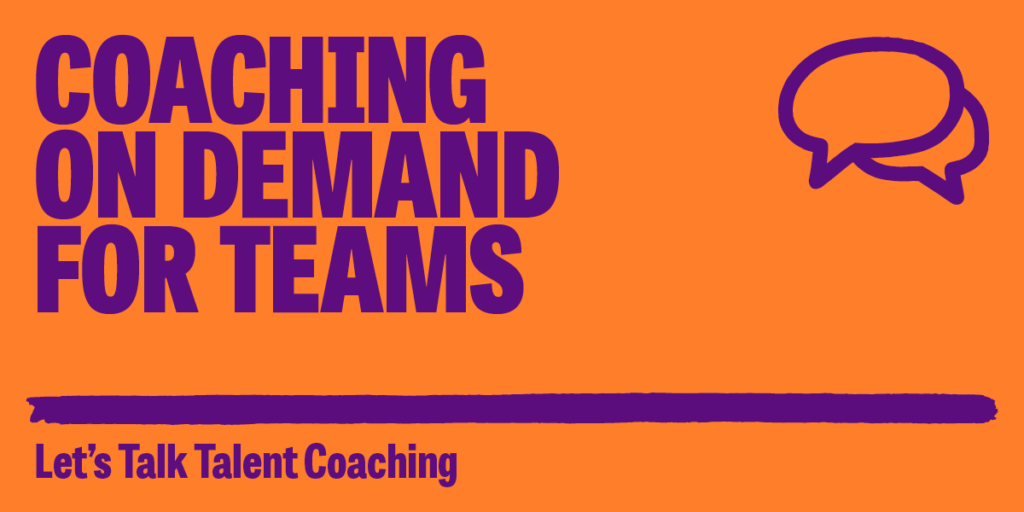 Virtual. Professional. Development.
Current environmental challenges have caused disjoint in teams. Without the physical presence of team members, individuals can become isolated and silos form. This is not only detriment to team cohesion and performance but also to and individuals wellbeing. Let's Talk Talent's Coach on Demand service for teams has proven to break down barriers in team cohesion whilst working virtually.
Based on our successful individual Coach on Demand service, this allows groups of up to 8 people to be coached simultaneously. With this approach you gain all the advantages of the individual service plus:
The opportunity for participants to coach and support each other.
Participants to provide organisational context for each other.
The bringing together of an internal cohort who will have a common approach to an issue or situation.
A cost-effective approach as part of your learning strategy.
Topics that clients have used this service for include, but not limited to:
Re-engaging their workforce coming back from Furlough
Team development
Dealing with significant change in the business
As part of a wider L&D programmes i.e future talent, management etc
Building skills & confidence in your leaders/managers
Book Coach on Demand for Teams now
Fill out the form below and a member of our team will be in touch within 24 hours.