Walking the fine line between guidance and directions
Managers have to wear many hats and they are regularly solicited for advice, guidance and direction. But it can be hard to know when it's best to gently nudge, or be more directive. So when it comes to career development, how much should you draw on your own experience to set others progress on their professional journey?
There is no straightforward answer to this question. Some managers are open and transparent and gladly share what they've learnt in their careers, others prefer to let their colleagues and team members find answers for themselves. Jo, MD at Let's Talk Talent says: 'If you feel comfortable and safe doing it, then feel free to share your own experiences with others. For me, this has resulted in a much deeper connection with people I have led or managed.' After all, managers are humans first, and human skills are an important part of the job.
But it's also important to remember that people need to find their own ways, so sharing shouldn't turn into telling others what to do. Supporting individuals in their career progression journey is all about guidance, and some people might approach things differently. Make sure you hold them accountable for moving towards their professional goals, but choosing which path to take in order to get there should sit squarely on their shoulders. It's about finding the right balance between being available to talk problems through when you're needed, but also backing out when you're not.
Sounds tricky right? That's because it can be. So if you need support finding the right way to be there for your team, give us a call. Our Coaching on Demand service is a great tool to help you hone in your management skills.
Career Coaching Cards: Explained
This is a new series of blog posts, that explain our Career Coaching cards in more depth.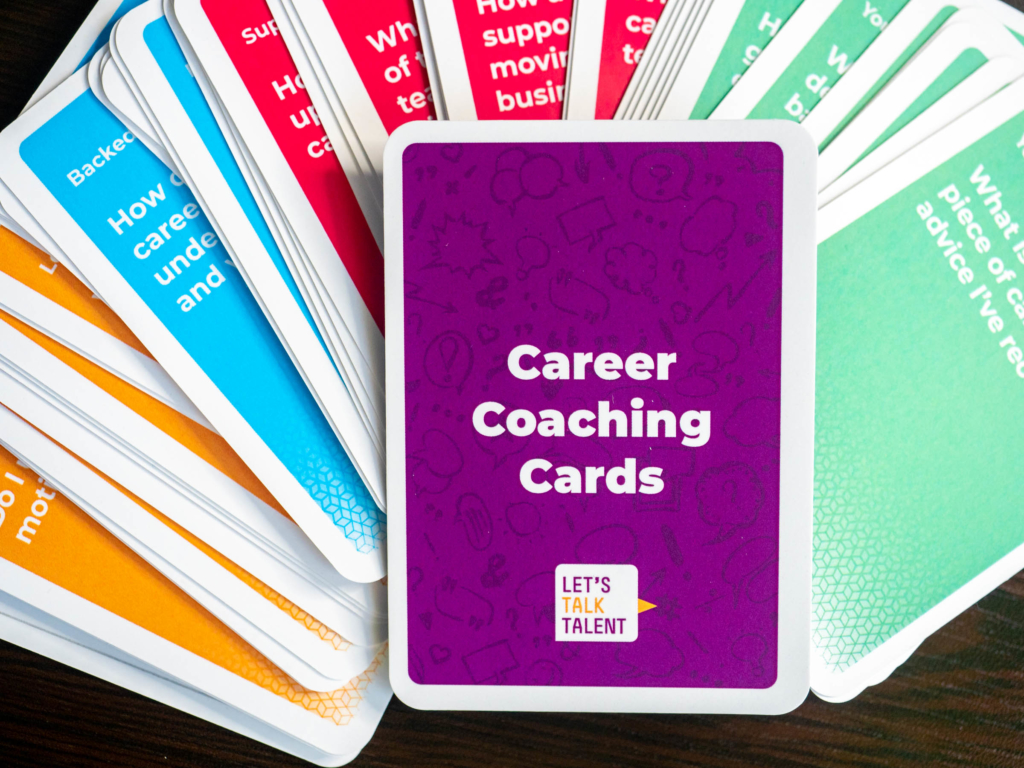 Our deck of cards contain 52 questions that help guide better career conversations and connect more with the individuals you're having these conversations with.
Each week we are releasing a question from our deck with a little more information about why we think this question is a good question and what you are looking to get out of it when you ask it.
Book Coach on Demand now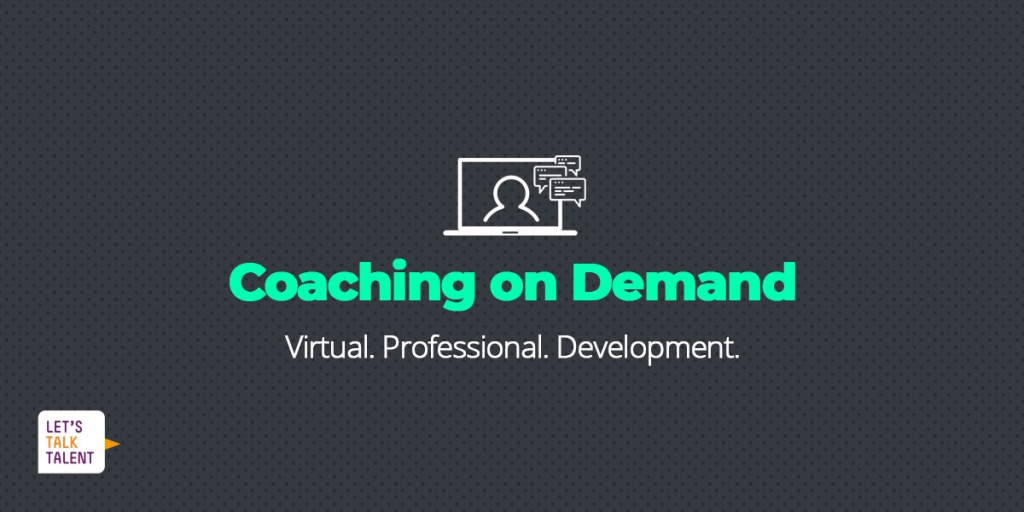 Our Coach on Demand service supports your employees with easily accessible, flexible and virtual coaching sessions, providing employees with a safe space to explore their current developmental challenges.
Your colleagues are just a few clicks away from access to an experienced professional coach from the comfort of their home at a time that suits them.
Fill out the enquiry form on our Coach on Demand page and a member of our team will be in touch within 24 hours.