How to build career pathways that truly give your staff ownership over their own professional career
This card is all about helping you show employees the art of the possible. As you know, we believe people should be responsible for their own career development. With a little bit of support along the way. So ask yourself: are the opportunities available to your talent pool clear enough for them to navigate?
Your role as an organisation is to show them the destinations available, and then let individuals own the journey to get there. A bit like a build-your-own-burger restaurant menu, where the options are clearly labeled and displayed, but the choice is ultimately in the customer's hands. When it comes to career progression, this translates into creating clear career pathways as a guide for your staff, but allowing them to customise those depending on their own ambitions and skillset.
This is where JISC, STAR maps and career navigators come in handy as they allow your people to truly get to know themselves, and select the tools and training that will best suit their goals and learning styles. There is more than one way to be a manager, a future leader or entrepreneur and career pathways should be there to identify a few key skills that could be focused on. Like in our earlier example, you may suggest a few core ingredients such as a burger and bun, but the final creation should be a custom build.
So ask yourself, does a new joiner know where to start when it comes to training? What about aspiring managers? Are your future leaders aware of how to step up professionally? Do you only focus on managers and leaders, or have you got support and clear opportunities for subject matter specialists?
We know, that's a lot of questions. So please book a meeting with our team should you wish to discuss how to build career pathways for your talent pool. Or have a look at our King's College case study on how the education institution built their own L&D menu. 
Career Coaching Cards: Explained
This is a new series of blog posts, that explain our Career Coaching cards in more depth.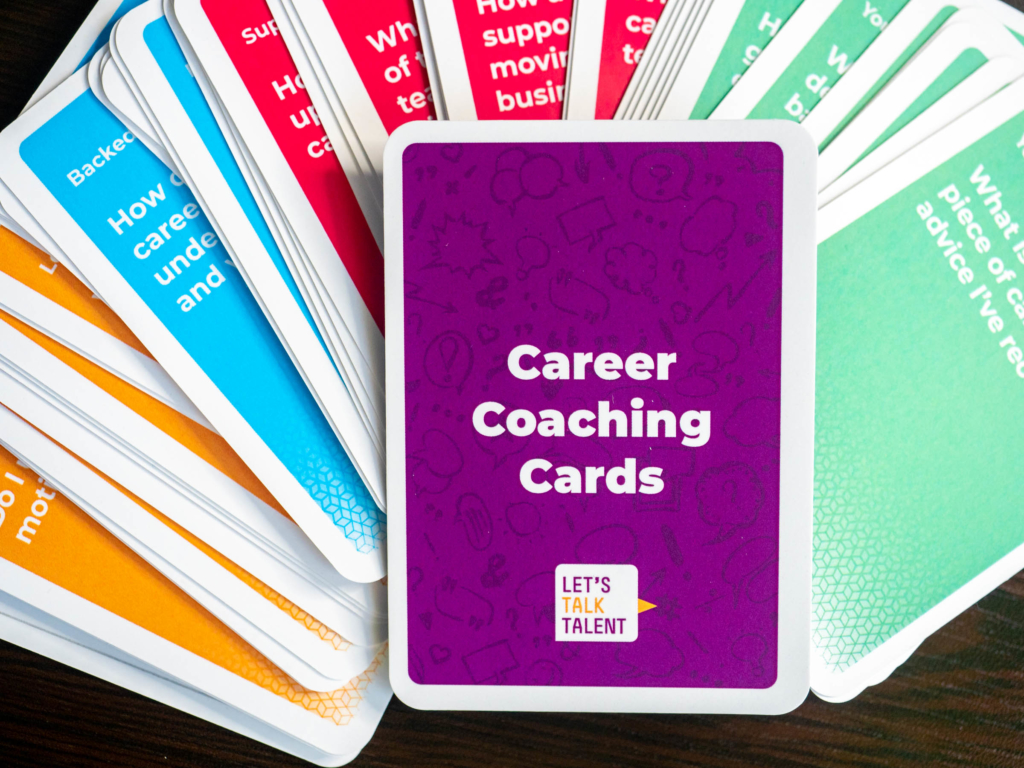 Our deck of cards contain 52 questions that help guide better career conversations and connect more with the individuals you're having these conversations with.
Each week we are releasing a question from our deck with a little more information about why we think this question is a good question and what you are looking to get out of it when you ask it.