Roundtable | May 20, 2022 9:00 am
This workshop is part of our wider Learning at Work Week offering.
Looking for a more innovative approach to leadership and management training? This is an unforgettable workshop that has dogs, and a dog trainer in the room. You'll take home lessons home with you about managing people by thinking through the eyes of our canine friends.
The 'Pack Leadership Program' aims to support leaders in refining their leadership skills by becoming more human-centric and developing stronger empathy. Leadership is a skillset developed through experience. Observing typical canine behaviours can provide a greater understanding of what is required to be a successful leader boiling the principles of leadership down to the basics.
This workshop will be live event in central London. with dogs in the room!
Wallacespace Covent Garden
53 Parker St, London WC2B 5PT, United Kingdom
Dogs can sense leadership in a person by observation. New research on canine learning patterns indicates dogs understand us far better than we understand them. Dogs are great students of human behaviour and, being mostly non-verbal communicators, they draw conclusions based on our actions.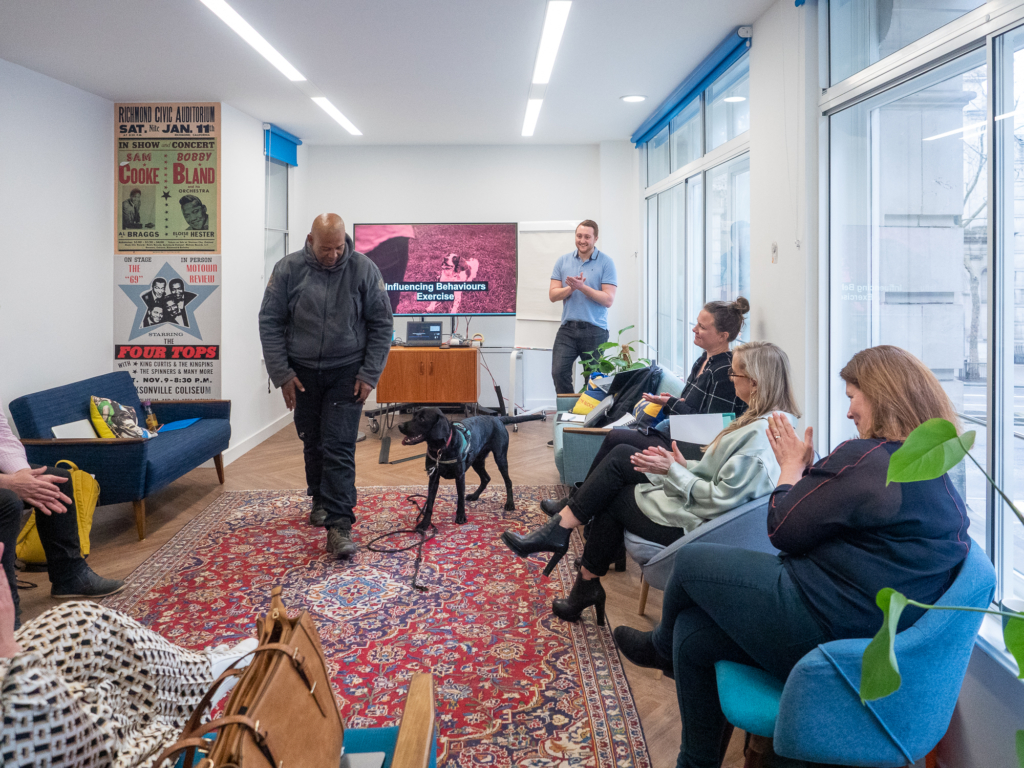 Through a series of practical exercise, you will learn how to establish yourself as 'pack leader' adapting to what you observe while conveying information in the right manner.
Register Interest for Leader of the Pack
You'll receive the calendar invite by email afterwards.